Colocation Services | Server Colocation | Colocation America
Ensuring the security and transmission of your company's data requires having the latest IT infrastructure, along with a team of trained engineers to support your hardware. Many firms invest in colocation services as an affordable alternative to large in-house IT departments by working with Colocation America to reliable store, secure and maintain their server infrastructure. We work with a wide variety of companies ranging from enterprise-level to startups to provide them with significant technical and cost advantages in managing their business.
Colocation Services: Improving IT Results
The largest factor involved in maintaining business servers today are the fixed costs associated with your data center - we provide an effective solution by providing server colocation within our secure data centers for reliable access. By combining best practices from modern IT departments along with the value benefits of working with a partner, we help businesses shift their focus away from operating their own in-house data center.
Signing up for colocation services with a prominent data center will allow a business to focus more on their daily operations instead of spending employee resources on an IT infrastructure solutions. Outsourcing your server hosting needs to a colocation provider will ensure that your network will get the connectivity and reliability it needs to prevent downtime and other virtual threats.
Understanding the Advantages of Colocation
An important principle of modern business is to keep your firm agile by relying upon partners that can improve operations while keeping costs down. By utilizing the colocation services offered by Colocation America, your server will be collocated within a hosting facility that specializes in hosting dedicated servers.
With a server colocation plan, you can realize both the goal of having a secure network at your disposal and focus more on your business daily operations. Feel confident about your IT needs by colocating your server inside a data center facility that fully support your business operations.
Colocating inside a data center has many benefits including:
Improve Bandwidth Cost Effectiveness



We specialize in IT infrastructure and have fast, reliable bandwidth connections that deliver even more for your money. As a result, we can deliver fast, affordable and reliable data transmissions at an even more affordable rate than traditional in-house solutions.

Secure Your Data from Outages and Breaches



Our infrastructure is secure from both power outages and unwanted intrusions, since we have state of the art backup generators and firewalls in place to secure your data at all times.

Give Your Business Flexibility to Move and Centralize IT operations



If your business is looking to expand or centralize operations, a collocated IT presence can give you the flexibility to make the right decisions for your business.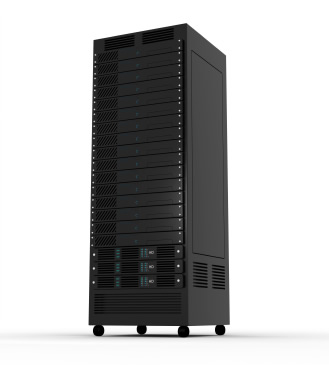 Cost and Operational Improvements with Colocation Services
Hosting your servers in house requires an extensive up-front investment in data center technology, from backup generators to managing a secure firewalls. We provide these important features at a fraction of the cost and can help substantially lower your bandwidth costs by relying upon our secure T1 lines instead of a traditional cable connection.
As a result, your data will transfer more securely and faster than a traditional connection when using our colocation services. We have complete backup generators to maximize your uptime so that you can be confident your data will be secure at all times.
Many firms hesitate to shift to colocation because of the off-site nature of their servers, but the shift can actually provide a series of advantages in terms of both hardware and software solutions. In the case of fixes to your servers, we can easily reboot, upgrade or replace any server collocated to the data center as needed. Your IT managers can still maintain access to the machines for troubleshooting and configuration as well on any software platform your choose whether you rely upon Cold Fusion, ASP or Linux, providing you with a reliable pipeline to your data at all times.
Colocation allows you to shift your IT budget to only department managers since we can provide a complete set of hardware and software solutions to improve performance and cost effectiveness. If a firm decide that they do not want to deal with managing the server, we can provide a managed colocation plan. The plan will put a certified data center technician in charge of your collocated server, providing updates to your server configuration and software.