New Jersey Colocation, Data Center In New Jersey | Colocation America
For businesses, entrepreneurs and developers who need reliable colocation services in New Jersey, Colocation America offers reliable, custom solutions. Our secure data center is strategically located on Internet backbone sources in the state, and can provide reliable access to East Coast users. Whether your company is looking to reach a new set of consumers near the site, requires secure backup or wants to expand IT resources at a low cost, our New Jersey Colocation hosting is built to suit your needs.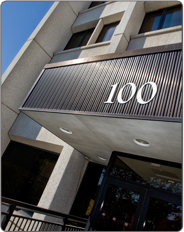 Our direct connection to leading IP providers ensures your data transfer has secure backup sources, reliable access to leading Tier 1 data providers, including Sprint, Level 3, Global Crossing and more. Staffed by experienced network engineers, our colocation data center offers private server setups, the latest firewall technology, load balancing and several layers of data and physical security. Customers in New Jersey have relied upon Colocation America for server management, network redundancy assurance, secure data backups and impressive uptime.
"Why Host with Colocation America's New Jersey Data Center?"
Close to strategic destinations such as New York City, Boston and the Washington, D.C. corridor, New Jersey Colocation services provide the reliability and access your company needs. Our data centers are secured with the latest access security, generator backup and firewalls that ensure your servers are fully protected. Our on staff engineers are available for troubleshooting throughout the day, and we offer proactive server monitoring, custom cage space and custom configuration for your servers.
By collocating your servers or leasing dedicated servers with our team in New Jersey, you can lower your in-house IT expense while relying upon our experienced experts to provide professional IT support. Working with our New Jersey IT professionals will provide your business with the support it needs to have a secure network infrastructure.
Secure Data Center Facility Storage and Transmission
We provide everything your company needs for a reliable hosting environment inside a secure data center in the heart of New Jersey. Our state of the art data centers are designed to offer you more uptime, encrypted access to the collocated servers, and round the clock monitoring services to ensure that your servers are operating at full capacity. The 100 Delawanna data center in Clifton, New Jersey is a SAS 70 type two certified hosting facility. To improve the security of your data, the data center is also PCI and HIPAA compliant, ensuring that your critical business data are encrypted to prevent any unauthorized access. A virtual firewall utilizing a dynamic port monitoring system prevents the server from being hacked by unknown virtual entities while a security staff works around the clock to protect the physical hardware from tampering.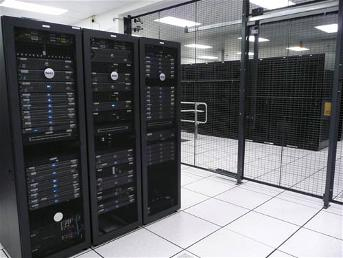 Reliable Access to the East Coast Market and Connectivity Hub
Strategically situated near major East Coast metropolitan areas, Colocation America can provide you with a complete IT setup to help you improve your market reach. Gain better access to major New York markets so you can server your customers, clients and partners better. Our direct connections with Internet backbone providers ensure maximum uptimes and reliable data transfer for your business needs. Being able to connect to the central connectivity hub for the East Coast area will optimize your connectivity speed and provide you with a point of presence (PoP) to the East Coast market.
Customize Server Setups for your Business
Our trained network engineers can work with you to ensure you have the right server configuration and software to run your business. Colocation America employs certified data center technicians with over 10 years of experience to provide quality server monitoring services. The New Jersey data center team keeps in mind its goal to provide you with a customized colocation solution to meet your business needs, objectives and demands. Working with our dedicated team will ensure that the technicians in charge of your colocated servers are aligned with your business goals and can provide technical support in dire situations. Servers hosted in the Delewanda facility are setup by professional technicians according to your requirements and specifications, along with having top of the line hardware to support your business endeavor.
Data Center in New Jersey
100 Delawanna Ave. Clifton, New Jersey 07014
Colocation America leverages state of the art data centers within the New Jersey area for clients looking for reliable hosting services with dedicated support. Colocation in New Jersey gives businesses the ability to maximize exposure to new markets while lowering the cost of setting up a secure network infrastructure. New Jersey Colocation offers a variety of services including: colocation hosting, dedicated servers, managed services, and VoIP hosting. Colocation America also provides colocation services near the New Jersey area including:
Colocation Newark, 07102
Colocation Princeton, 08540
Colocation Trenton, 08608
Colocation Moorestown, 08057
Colocation Cherry Hill, 08002
Colocation Middletown, 07748
Colocation Passaic, 07055
Colocation Jersey City, 07307
Colocation Maplewood, 07040
Colocation Hoboken, 07030
Colocation New York, 10001