Linux Dedicated Servers, Linux Server Hosting | Colocation America
The increasing popularity of the Linux operating system has made this platform an excellent choice for dedicated server hosting. In fact, it is currently the most widely used server operating system in the world and the first choice for running a variety of web servers, applications, databases and services.
Colocation America offers Linux dedicated servers finely tuned to satisfy the needs of your growing business. Powered by a top tier colocation facility and extensive network of more than 200 leading bandwidth carriers, our solutions are customized to deliver all the reliability, unmatched security, and cost-efficiency Linux has to offer.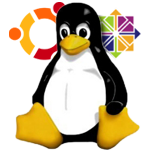 A Server that Perfectly Meets Your Needs
Linux is one of the most flexible operating systems on the market today. Colocation America extends this flexibility by allowing you to build your dedicated server to your liking. This means that you can install your own web services and applications, programming languages, analytic tools, and the security mechanisms that provide the best level of protection for your business.
Made to thrive in the networking and internet environment, Linux allows you to harness the true power of the underlying hardware and get the most out of your investment.
Peace of Mind with Dedicated Support
Although managing a Linux dedicated server is often more complex than other platforms, our team of professionals is here to lend a hand by providing highly responsive support. We have a staff of trained experts in both our colocation hosting facility and office locations to deliver the personalized care you need to feel comfortable with your server. While there are many solutions available on the market, Linux provides the stability and performance that gives your company the best results possible.
Linux Dedicated Server Selections
Red Hat Enterprise - An enterprise level operating system that is both incredibly reliable and flexible for dedicated server. Supported by the Red Hat Network, the operating system receives constant updates and patches as well as technical support from certified Red Hat technicians.

Read More




Ubuntu - Customize a server to a much higher degree with the Ubuntu operating system installed. Built on the philosophy of free software and complete customization, Ubunto is the right choice for server specialist looking for an unrestrictive operating system.

Read More

FreeBSD - Advance operating system that is great for network application and the Internet. The OS uses the Sun's ZFS Advance File System and has built-in security features that protect network from virtual threats.

Read More



CentOS - No licensing fee operating system that is basically a clone of Red Hat Enterprise Linux. Supported by an avid online community, CentOS may be one step behind Red Hat Enterprise Linux but offer many of the same features for free.

Read More




Fedora - An open source operating system that uses the GNOME and KDE environment. Has the latest software application as it is tested on Fedora first before being ported over to Red Hat Linux.

Read More




Debian - World's leading non-commercial and completely free Linux distribution, Debian is a true GNU/Linux distribution. The operating system uses the 'apt' package manager and installs with an extensive list of software packages for easy server setup.

Read More




Unix - A great solution for websites with high traffic activity, sensitive client data and content, and those seeking compatibility with secure Unix e-commerce applications. It is known for its ease in adopting and moving onto different machines.

Read More




Gentoo - One of the free Linux distributions known for its immense customization, high performance results, and strong user and developer community.

Read More
Extensive Customization and Great Variety
Colocation America gives its customers the opportunity to fully customize the most powerful platform for their Linux dedicated server from the ground up. We support all major distributions of Linux, including RedHat Enterprise, CentOS, Fedora and Ubuntu.
While this platform is naturally more difficult to use than many other systems, our talented pool of expert colocation technicians can optimize your server in a manner that greatly reduces complexity by incorporating user-friendly technologies to minimize the learning curve.
Cutting Edge Performance and Stability
Colocation America's portfolio of high quality solutions is equipped with a broad selection of Linux dedicated servers. Each package is backed by an enterprise-class infrastructure and robust network to ensure the best performance and maximum uptime.
Our colocation hosting facilities are equipped with state of the art electrical systems, environmental controls, security and onsite technicians to ensure smooth operations. Coupled with the impressive features of the esteemed One Wilshire facility, along with our other six locations, the power of Linux provides all the ammunition your business needs to be successful.
Our Dedicated Server Specials:
Server
RAM
Drives
Bandwidth
Setup
Intel Xeon
Dual Xeon 2.4


$99/mo

4GB
2x73GB SCSI HD
5,000 GB
Free Setup

Intel Xeon


Dual 3.06


$199/mo

6GB
2x146GB SCSI HD, Raid Key
5,000 GB
Free Setup

Intel Core


Single Quad Core 2.66


$299/mo

8GB
2 x 250G SATA HD, Raid Key
5,000 GB
Free Setup

Intel Quad Core


Dual Quad Core 3.0


$399/mo

16GB
4 x 500G SATA HD, Raid Key
10,000 GB
Free Setup

Intel Quad Quad Core


Quad Quad Core 2.93


$699/mo

32GB
4 x 500G SATA HD, Raid Key
10,000 GB
Free Setup

Custom Server


Any type of processor as per your request


Varies
Varies
Varies
Free Setup
"All Dedicated Servers include a dedicated 100Mbps port upgradeable to 1Gbps Dedicated GIGE port"
| Windows | Red Hat Linux | Fedora | Ubuntu | Free BSD | CentOS |
| --- | --- | --- | --- | --- | --- |