Colocation Hosting, Colo Hosting | Colocation America
Colocation hosting is a popular solution because of the time and cost it can save your business by using shared data center infrastructure. Website access speed improves significantly when companies outsource network traffic to a colocation provider, such as Colocation America, with greater bandwidth capacity. Some major types of colocation customers are:
Web commerce businesses, who use colocation services for a secure environment and cost-effective, redundant connections to the Internet


Major enterprises, who need a colocation provider for disaster avoidance


Telecommunication companies, who use colocation services to exchange traffic with other telecommunication companies and have access to potential clients
The actual definition for colocation is "providing network connections such as Internet leased lines to several servers housed together in a server room." Colocation America's Los Angeles data center at the prestigious One Wilshire Building, located in downtown Los Angeles, California, offers companies 24/7 security, up to date environmental controls and access to high-speed communication providers that they promise make your network flourish.
Colocation Hosting Provider Features:
Reliability and Uptime

Data center reliability is rated using a four tier classification system. (To learn more about rankings, visit our Tier Ranking Page) Our Tier III & Tier IV Data Centers are comprised of well-maintenenced cooling and power units with redundant components, and are fault tolerant, providing an unheard of 100% uptime.

The Data Center mainframe constantly monitors power, cooling, network, dual-powered hardware, infrastructure, fire risks and numerous other factors that can impact the uptime of a colocation facility. Regardless of where your servers are hosted, making absolutely sure that your business-critical data is protected and delivered with utmost performance is absolutely essential to the uptime of your web applications and the functionality of your business. As one of the top-ranked colocation providers, Colocation America guarantees just that: to always be up and running, even when you're not.


Technical Support



We at Colocation America are acutely aware that in the event of a technical error, every second lost could be business lost. That's why we're here 24 hours a day / 7 days a week every year in the event of emergencies. It is our job to make every customer's priority our own, and to ensure that your servers are safe and secure at all times. For purposes of tracking and accuracy, all support is done via our ticketing system. If you would like, you can speak with our expert IT team at any time.




Network Speeds and Bandwidth

Colocation America presides over some of the most complex and protected carrier-neutral data centers in the world, and will supply your business blazing fast bandwidth. With multiple carriers supporting huge pipelines of bandwidth into an integrated and redundant network data center, Colocation America has the proven ability as a colocation provider to transfer any amount of bandwidth your company demands to manage your business at a highly competitive rate. Read more about bandwidth speeds and data center networks.


Pricing and Value

Colocation pricing is determined according to the number of variables needed for your business, including the amount of conditioned power required and the manner in which power is delivered. At Colocation America, we quote some of the lowest colocation plan prices in the country, and we proportion our pricing based on bandwidth, rack space and services to meet any and all of your colocation requirements.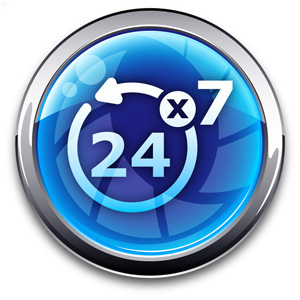 "We provide around the clock customer support and technical service, with a 99.99% uptime guarantee."



Colocation Hosting Services

If your business already has its own equipment, but still wants the advantage of being hosted in a data center, the dedicated colocation hosting services may be right for you. Offering clients immediate connectivity to over 200 Tier 1 bandwidth providers, each device in their colocation bundle comes with:
Connectivity to the world's IP super carriers
Customized locked cabinets for your dedicated server
Remote Hands services availability
24x7/365 security access to their colocation service facilities
Fire detection and suppression
AC or DC power availability
Battery UPS backup to generator power
Bulk cross connect discounts available
Colocation Options

The colocation option is well suited to thriving e-commerce veterans with a great deal of experience. You will need a high-tech Internet server, and will be solely responsible for pre-loading it with both the operating system and web server software that you desire. Colocation America provides you with managed services, including server monitoring, management and security tools, formal reports, dedicated technicians and much more.