Managed Servers | Colocation America
We offer a comprehensive range of colocation hosting solutions, managed hosting and network services to keep your systems connected so that you can set your focus on other aspects of the business. Colocation America offers cutting edge colocation hosting solutions to address your storage, security and availability requirements. With instant access to more than 240 leading Tier-1 bandwidth providers, we have the scalable network to ensure the performance and reliability your business needs to flourish. We have data centers all throughout the United States including, One Wilshire data center in Los Angeles, San Francisco, and New York waiting to meet our clients' needs.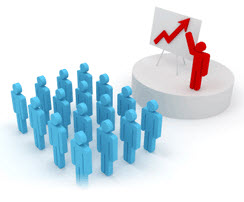 Nearly every colocation facility offers some prime level of managed services, such as remote hands, port management, and hardware hot swap. Additional services associated with managed hosting plans are server administration, managed routers and bandwidth, and storage solutions. If you are deciding between managed colocation or colocation hosting, please take a look at the differences between managed colocation and colocation hosting. Quality of such services is a main evaluation element for multiple potential consumers and will regularly trump cost.
Growing businesses need a strong technical foundation. Properly managing your network and server for optimal efficiency and return on investment can consume your time and require expertise your staff may not have. At Colocation America, our managed hosting services give your business everything you need to run your servers. Our support technicians have extensive experience in the web hosting industry so all your questions will get answered knowledgeably and promptly. Our actively maintained hardware and software are the best in their class so you can rely on superior functionality at all times. End-to-end network security guards your business' priceless data from network threats and data center natural disasters.
Standard Features for All Managed Hosting Plans:
End-to-end security monitoring and auditing for data centers, network, and physical infrastructure.
Redundancy for data centers and network.
Tools for remote access and management.
Comprehensive reporting on network, hardware, software, applications, and security.
Premium bandwidth
99.99% uptime, guaranteed.
Network storage and backups for all data.
Flexibility to design a your own system
Managed dedicated servers include the following services: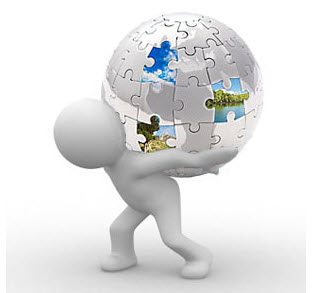 Hardware Management
Web server installation, configuration, monitoring, clustering
Database installation, configuration, tuning, monitoring
Web server and database support, 24-7-365
Software Management
Software installation and configuration
Patches, upgrades and backups
Software administration and support, 24-7-365
Application Management
Installation and configuration
Management and monitoring
Patches and upgrades
Application maintenance and support, 24-7-365
Managed colocation server services include the following:
Network Management
Firewall setup and configuration
Network infrastructure management
Network maintenance and support, 24-7-365
Hardware Management
Web server installation, configuration, monitoring, clustering
Database installation, configuration, tuning, monitoring
Web server migration
Web server and database support, 24-7-365
Software Management
Software administration and support, 24-7-365
Application Management
Application maintenance and support, 24-7-365