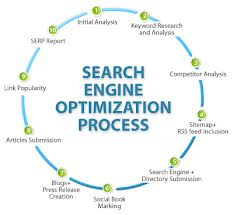 Switch A Web Host Without Damaging SEO
August 7, 2012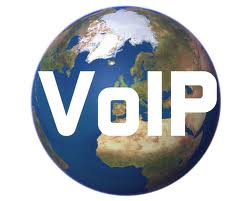 Mobile VoIP Vs VoLTE in Dallas
August 15, 2012
In celebration of International Youth Day, Colocation America is proud to present '5 Under 25'. A story of young entrepreneurs who at a young age, choose to make a difference within their field.
Ah youth, let me count the ways in which I love you! The world challenges us from every direction during early adulthood. The significance of such a fact shall not be overlooked, though it often is and usually dismissed by our elders. Today and in the past young people have been faced with adversity. Our world's youth has typically been marginalized from decision making processes, faced high levels of unemployment and poor working conditions.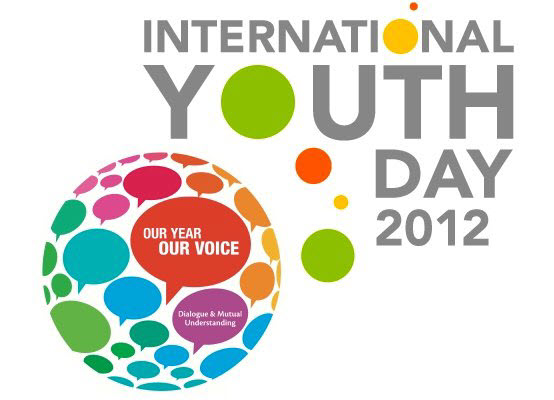 This is why the UN recognizes August 12th as "International Youth Day". A holiday dedicated to "Building a Better World: Partnering with Youth," if only to encourage a generation to follow their hears and make good on a dream. In celebration of this glorious event we would like to give a shout out to the young entrepreneurs of the world and say, keep up the good work, keep fighting for a brighter future and thank you for inspiring us. Being young and idealistic has it's advantages; just in case you happen to be a young person thinking of starting a business, check out latest article below and get inspired. Perhaps you will be the next Mark Zuckerburg.
5 Under 25
Very recently I had the wonderful experience of catching up with 5 entrepreneurs roughly between the ages 18-25 who have all started their own businesses, raised investment capital and/or turned a profit with non other than a solid business plan, a vision and a lot of hard work. "5 under 25" is what we've dubbed them. These young folks are a fine example to the rest of our worlds youth, of just what can be accomplished if you set your mind to it.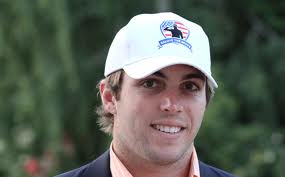 Ryan Morris (@SaluteTheBrave) – CEO & Founder of Salute The Brave
Ryan Morris, founder and CEO of SaluteTheBrave.com, started his company in March 2011 after life threw him a curve ball, almost literally. As a lifelong baseball player, Morris began his junior year at USC only to learn that he had been cut from the baseball team right before opening day. Needless to say, it was a game-changer for Morris who after coping with the devastation, turned his focus elsewhere.
Feeling down and out, Morris found himself at school one day only to look over and notice a classmate's tattoo. "I looked over and noticed he had a Marines tattoo and asked him about his experience," said Morris. "I quickly realized the sacrifice he and his friends had made and thought my problems paled in comparison." That's when he got the idea for Salute The Brave. In 2011 Morris started Salute The Brave, an online apparel company that makes hats, t-shirts, tank tops and other related clothing adorned with themed slogans like "Land of The Free Because of The Brave". The company operates on a 1-for-1 business model, meaning that for every item sold one is donated to troops overseas via a care package.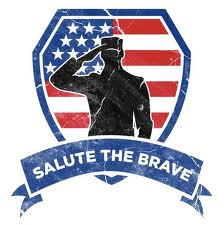 Salute The Brave is partnered with "Operation Gratitude", an organization that has donated around 100,000 care packages a year to service members in the military. Raising morale and doing something to give back is what gets Morris out of bed in the morning. "I always wanted to be an entrepreneur, I just wasn't sure what I wanted to do. After realizing my idea for Salute The Brave, it just seemed like a no-brainer." Making a living and giving back is a win-win situation according to Morris, yet starting a business is hard work and has a strong likelihood of burning a person out.
As for words of wisdom, Morris added "Don't take yourself too seriously. Remember that you're still a young person and you need to balance your life. Use your business time efficiently and don't treat yourself like you're 40. You'll get burnt out and it won't be fun".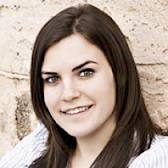 Stacey Ferreira (@StaceyFerreira) – Co-Founder of My Social Cloud
Notable young entrepreneur by the name of Stacey Ferreira has also made a splash this past year. With help from her older brother Scott, they hatched the idea for MySocialCloud.com, a web application aimed at giving users a secure place to store their various passwords (should their computer crash), organize their uploaded content and access all their favorite networking sites, all from one place. In Ferreira's case, it wasn't so much a curve ball that helped spawn MySocialCloud, but an unfortunate incident her brother Scott experienced. "My brother's computer crashed one day and he lost everything. Passwords, work documents, spreadsheets etc. That's when we got the idea for MySocialCloud."
With years of combined programming experience between them, Stacy moved out to California to Join her brother, where they spent last summer building the site. Opportunity came in the form of a golden tweet. When Stacey was checking her Twitter, she noticed Sir Richard Branson, the wildly successful entrepreneur, had sent out a tweet saying he would have have a drink with anyone in Miami if they donated $2,000.00 to his charity, "Free the Children". Stacey promptly responded to the Virgin address broadcast on Twitter.
Although not able to partake in the cocktail sipping, Stacey and her brother took out a loan out and flew to meet Richard Branson. Though they were nervous when they pitched Branson the idea for My Social Cloud, the pair returned to California only to receive word soon after. Branson Alongside Jerry Murdoch, a Colorado venture investor announced that they would be putting money into MySocialCloud's development. Not only that but photobucket founder Alex Welch also invested money into MySocialCloud.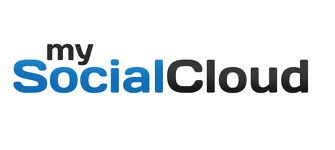 Currently Stacey and Scott have developed a working prototype of the website and hope to be up and running by the end of this year. Closing our interview, Stacey added this piece of advice to any young person in the world looking to start a business: "Take advantage of every opportunity given, even if it's something you didn't really consider, because you never know where it will lead. " In Stacey and Scott's case it has led them to MySocialCloud with entrepreneurial backing from the gods themselves. Best of luck to them now and in the future!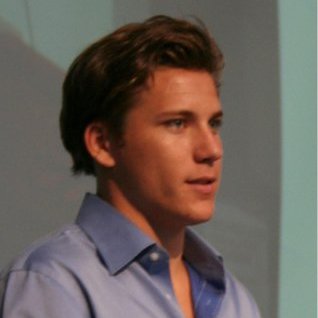 Anthony Martin (@iCracked) – Co-founder of iCracked
Anthony Martin, co-founder of iCracked, rose to the occasion after his friend, AJ Forsythe started repairing iPhones while still at college. As a lover of all things apple, AJ had developed a tendency of breaking his iPhones. Frustrated and unable to afford the costly repairs, he set out to repair it himself. By sourcing parts from the internet he eventually succeeded in fixing his iPhone. Soon thereafter in 2010 AJ was fixing his friends and classmates' iPhones, which led him to start iCracked. "After AJ told me of his efforts I knew the idea could be leveraged and made more successful with the right business plan," said Martin.
The pair started at Cal Poly, UC Santa Barbara. After entering and winning a business competition they were awarded $5,000, which they put towards building the company. Eventually expanding the service to 23 college campuses and 120 locations worldwide, iCracked is currently headquartered in Redwood City, California. Although, Anthony eventually looked into franchising the brand, that proved too expensive. Instead they built upon the philosophy by recruiting iTechs and providing them with the tools and training necessary to make repairs themselves. iTech professionals are provided with their own phone number and are searchable by location on the company's website. An iTech can come to your home or business or meet you and perform repairs on location. Additionally, iCracked also buys back used iPhones, refurbishes them and has a network of wholesale distribution.

"Our long term goal is to become the smartphone lifeline company, protect people from costly repairs, and be able to upgrade them at any time" says Anthony. He and AJ did what they could initially, sleeping on air mattresses, barely getting by, but they were driven by a common goal. "If you're comfortable with an idea, take the plunge. But do it because you are passionate about it, not because there's a market," said Anthony. The final word of advice from the iCracked gang is simply this: Be ready for the roller-coaster, eventually the highs and lows will even out.
@Kevinsmithchi) – Chicago-based entrepreneur owner of Kevin Smith Insurance Agency
Chicago based entrepreneur Kevin Smith started his insurance company at just 22. Although he has his hands in many jars, his main business "Empowers people to achieve their goals." It was in the mid-2000's when he started, and has since grown the business within Chicagoland to offer a wide array of insurance and financial services. But he didn't just stop there: while still in college Kevin also founded Story From A New Friend, a non-profit "dedicated to facilitating the understanding and appreciation of diversity through education derived from real life stories". In school Kevin attended entrepreneurial meetings but noticed there was a low turn-out and that more informed information wasn't being dispersed. He facilitated story telling sessions once a week which encouraged students to teach each other about issues concerning entrepreneurship.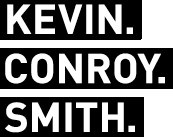 Story From A New Friend has evolved into a blog meant to highlight the business leaders of Chicagoland determined to make a difference. By challenging individuals to engage in an active dialogue with the world around them, the networking group is constantly striving for positive and meaningful change within the business community.
Additionally, Kevin sits on the Board of Directors at Habitat For Humanity, Greater Chicagoland area. Not bad for just a young man. When asked if he had any words of advice to depart Kevin said
"Good things come from being great! Work hard and you will be rewarded." Though he also urged young people to think hard about what it is they want to do. "It is easy to get started on the wrong path and wind up frustrated," he says. Though every successful entrepreneur knows learning from mistakes will lead to future success.
Dax Herrera (@daxherrera) – VP of Technology Blue Glass (@blueglass)
Dax Herrera was hardly into his 20's when he began writing code. Soon thereafter he was enlisted to join the digital marketing startup BlueGlass. BlueGlass is a company specializing in SEO, marketing strategy, content outreach and getting returns for a clients marketing goals online. The company was started by Greg Boser, a person described as "The Don Draper of SEO, practically wrote the book on SEO before it was SEO."
Dax is Vice President of Technology development, responsible for writing all the code associated with the services they offer online. "Greg came at it from the opposite direction and I met him in the middle," says Dax. Particularly with SEO Dax took over the tech end of things, improving on the ideas and testing them online.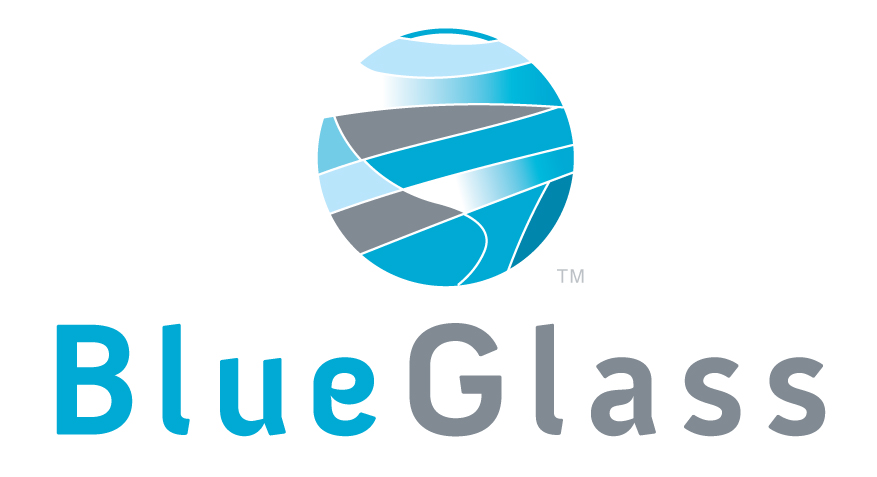 Dax Herrera of Blue Glass
When asked why he got involved with the business, he said "I love how you can implement ideas and test them out online. If you can find the service somewhere then you can build the code around it and make it better." Founded in 2010 BlueGlass has offices in Tampa, Florida and Los Angeles, California, and continues to grow each year. In addition to programming, Dax contributes to the company's blog, offering advice on the problems young programmers are faced with.
For words of wisdom Dax adds "Keep It small, keep it simple, get it working." For any young entrepreneurs out there with busy yet creative minds, Dax's word of advice is sound. Don't be afraid to get started on something just because it's complicated. Happy International Youth Day Everyone! We learn as we go.
About the Author: James Mulvey (@ColocationUSA) is a business and technology writer for Colocation America.