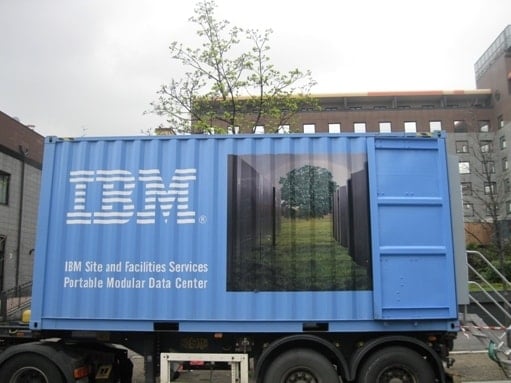 Windstream Hosted Solutions Latest Modular Data Center
April 9, 2013

Top 5 Data Visualization Tools for Twitter
April 10, 2013
If you lack the technical expertise here are 7 Tips for choosing the best mobile app development company.
Mobile apps are a leading trend in today's fast-paced world, not to mention a viable source of revenue for companies who have the means to offer them. However, not everyone has the programming skills necessary to build their own. So others can hire a mobile app development company to do most of the work for them, just as you would hire an inbound marketing company for their marketing solutions. If you plan on doing this, here are 7 Tips for choosing the best mobile app development Company.
Experienced app companies
The development company must be able to handle a wide variety of mobile platforms and mobile operating systems. The best way to check this is through their past app work.

Official Certification
– A company having official certification for mobile app development is a big plus for clients, since they can be assured of the integrity and reliability of their apps.
Dedication
– Even though the company has numerous projects at hand, it's very important a dedicated team works on that specific app of yours. That team must oversee the development process until the app is deployed. This ensures that the company can deal with any potential issues that might happen during app development, all in the smallest amount of time.
Adaptability
– Mobile technology is constantly evolving, and if one does not catch up, he will easily fall behind. That's why the app development company should be constantly updated with the new trends in mobile devices and mobile app development. This is reflected through the tools that they use in app development. It does not have to be state-of-the-art, but stable enough for development.
Innovation
– A good development company should always look forward. Look for a mobile app developer that strives to be innovative in what they do.
Communication & Professionalism
– The mobile app company should be prompt on communicating with the client, constantly informing them of the entire development process, from app development until its release. The company should also address its clients in a professional manner, adhering to the set deadlines that they promised. If problems do arise, clients should be informed promptly and concerns should be dealt with accordingly.
Pricing
– This plays a very important factor into choosing what company to hire for app development services. Ensure that the company delivers the best, high-quality app at a reasonable and competitive price. Remember that the app that you want them to build could be a future source of revenue, so be sure that you get the maximum profitability from your app.
About the author: Sunny Popali is SEO Director at tempocreative. Tempo Creative is an Phoenix inbound marketing company that has served over 700 clients since 2001. Tempo Creative specializes in digital and internet marketing services including web design, SEO, social media and strategy.