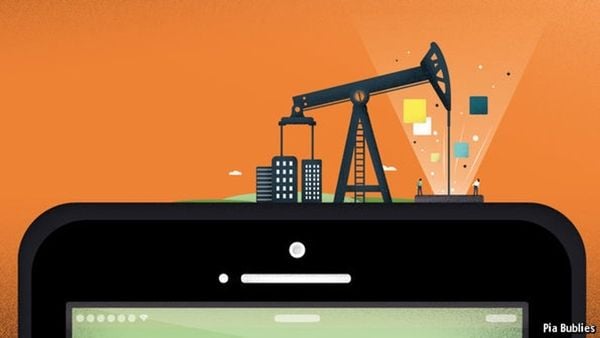 Is Data the New Oil That Fuels the Domain of Analytics and Marketing?
February 25, 2020

Ways to Define and Execute the Best Data Science and AI Solutions for Your Business
February 27, 2020
Artificial intelligence (AI) is a concept that has already started to reshape many industries despite the fact that the technology is still in its infancy. AI-based innovations are in high demand as more companies attempt to automate as much as possible and deliver more personalized experiences to their customers. In the early days of cloud computing, businesses used the cloud for data collection or as co-location facilities. With the advancement of cloud computing, more organizations are moving to cloud-based platforms as a service (PaaS). 
PaaS offers software and computing over the internet rather than through hardware, saving many companies millions each year in new hardware purchases, maintenance expenses, and other associated operating costs. Now that cloud-based algorithms are diversifying the ways AI models are used for business, expect the AI disruption to continue to transform many different industries over the next several years as the technology comes into its own.
How Does PaaS Work?
The early days of cloud computing saw many companies moving away from hardware and equipment-focused business models to operational models, changing their capital expenditure accordingly as cloud computing allowed those businesses to essentially move their computing offsite. Since the cloud providers were taking care of software updates and managing backend tasks, this freed up tremendous amounts of capital for companies to spend on more operations-focused projects. PaaS grew to prominence thanks to the flexibility it offers virtually any company of any size. 
Some companies use PaaS providers to manage their hardware operating systems, such as Windows, which is arguably the biggest business software PaaS on the planet. Inventory management systems like Oracle, point of sale systems, accounting and billing software, and countless other types of business processes now take place within the cloud, managed effectively by PaaS providers who handle the backend support of these systems on behalf of their customers. 
Today, companies that use PaaS cloud computing no longer need to worry about maintaining updated software on individual instances of their operating systems, POS systems, and other business-critical software. The PaaS providers take care of all of this, offering their clients the ease of scaling their services as needed. Hardware upgrades are necessary less frequently as well, leading to even greater savings and more flexibility for spending business capital. Thanks to new innovations in AI technology, PaaS providers are becoming even more efficient in how they distribute their services and providing a wider range of businesses with access to an increasingly wider array of highly effective cloud-based systems and AI models.
Cloud-Based Computing Is Spearheading the AI Revolution
Cloud-based PaaS companies have continued evolving at a rapid pace over the last several years. As they find new ways to leverage AI technology more effectively, this in turn drives growth, interest, and investment in new AI technologies. Now that cloud PaaS providers can serve a much broader range of businesses, demand for new AI-based systems continues to climb. PaaS and cloud-based computing are essentially some of the biggest driving forces behind the AI revolution we're seeing today. 
As more and more companies start to invest in PaaS to streamline their operations, PaaS providers are, in turn, investing in serverless components that allow for more rapid testing of new services. They can test new service models, make multiple iterations of new services, and make calculated assessments of their newest projects at minimal expense and with virtually no risk. This rapid development of new PaaS capabilities is pushing AI technology even further as now even small teams and startups have relatively inexpensive access to complex and reliable AI models for rapid prototyping of new services.
AI Is More Accessible to a Wider Audience
The feedback loop of cloud computing driving innovation in AI technology, which makes cloud computing and PaaS models more accessible is something of a revolution within a revolution. AI is making waves in many different industries to be sure, but the technology hasn't been fully realized the way many believe it should work. It has found solid footing, however, in the PaaS sector as more PaaS providers are leveraging AI innovations to provide their customers with a broader range of business services and make their services available to a wider range of businesses of all sizes.
Today, virtually any size company can make use of AI-backed cloud systems and PaaS for various critical operations, from managing inventory to keeping track of customer relationships and handling company payroll. A small company can take advantage of the flexibility PaaS providers offers and save capital for expanding their operations. Larger companies can scale back their overhead expenses while continuing to provide their customers with better services. Mid-size companies can leverage AI technology within cloud-based PaaS systems to experiment with new business models and strategies to carve out their market niches.
Making Data-Driven Business Decisions Backed by AI
Perhaps one of the most prominent examples of the rapid growth in PaaS systems and AI technology is the marketing industry. AI is an incredibly potent marketing tool, allowing businesses to simultaneously experiment with new strategies and streamline their operations while providing customers with more detailed and more personal experiences. Insight-driven marketing continues to be the standard as modern consumers continue to expect more personalized interactions with their favorite brands, and AI technology is allowing marketers to make data-driven decisions more quickly and with greater accuracy. 
For the past several years, marketers have relied on various data collection tools to better understand their target audiences and ideal customers. Data-driven insights help marketers develop more effective content that drives conversions and sales. Data has been an integral part of all aspects of digital marketing for more than a decade, and the importance of data to effective marketing has never been clearer. 
AI innovations continue to propel the PaaS sector forward, and marketing firms are reaping tangible benefits by investing in AI models through PaaS providers. They can experiment with new types of content, new marketing methods, and new products and services more easily, and AI systems are ideal for gathering data. For years, the hardest part of making data-driven marketing decisions was not the actual gathering of the immense amount of data needed for these decisions, but rather parsing through that data to extract the most meaningful trends and data points. AI systems make it easier to discern the most important parts of collected data and track data-driven initiatives over time, which leads to better customer experiences and more effective marketing.
Serverless Computing and AI in the near Future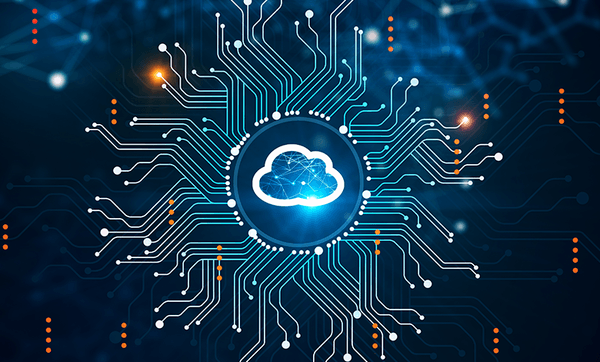 We're certainly going to see a continuation of this trend of PaaS proliferation driving greater interest in AI technology; AI technology will be enabling even more robust PaaS options. PaaS providers will continue providing flexible, scalable, and results-driven services to satisfy a wide variety of modern business needs, allowing many companies to streamline their operations and focus their attention and their operating budgets toward operations-based projects and customer experience. 
Serverless computing and PaaS will continue to drive AI innovation, and the PaaS sector will continue to be one of the biggest driving forces behind AI projects in the future. PaaS holds incredible potential for any type of business of any size, from small startups to multinational corporations. Companies that seize the opportunities AI and PaaS providers offer are going to be miles ahead of their competition over the next decade.