Is Apple's iOS 6 a Downgrade?
We've gotten so many comments on our iSorry blog we felt the time has come to post an update.
Update: Apple Releases iOS 6.1 Update
It's been a little more than 4 months since Apple released iOS 6, and yet, those of us still rocking a 3, 4 or 4S still haven't gotten our beloved iPhones to behave as well as they did before the upgrade. Readers have cited everything from excessive battery drain, loss of contacts to application malfunctions. I too, have suffered some frustration after upgrading my iPhone 4 (which is still in pristine condition I might add). So where does that leave us?
I'm about this close to going over to the dark side. That's right i'll do it! I'll buy an android if Apple's latest iOS update doesn't solve all the problems. But that's just the thing that truly bugs me. As much as I love Apple products, maybe they don't want to fix the bugs on our older iPhones. Perhaps it's a ploy to get us to upgrade to a 5 sooner that we anticipated. I digress. Point is, if you haven't downloaded it already, the iOS 6.1 update is available.
So do yourself a favor (it's worth a shot), go into your settings, scroll down to general and hit "update". Let me know how it goes. I would report on it sooner but I forgot the WiFi password hear at the office and am not about to try and remember it at 5:05pm on a Wednesday (Silent Movie anyone?). I did some research (that's right uncle Jimmy is looking out for his iPhone peeps) on the matter and here's what to expect (according to Apple):
What iOS 6.1 Should Fix (or consider switching to Android – yikes that's harsh)
-Improved LTE support for those lucky iPhone 5 users (lucky them)
-Ability to purchase Movie tickets through Fandango with Siri (bless her little heart)
-New Advertising reset button (this is important, see comment section below)
-Various bug fixes and improvements (a bit of an understatement, don't ya think?)
-Google maps added a map of North Korea (not sure why this is relevant, but hey, don't shoot the messenger)
Things iOS 6.1 Should Fix In Theory
In case Apple hasn't been listening, most of us just want our iPhone's to work as well as they did before we upgraded to iOS 6. In theory, the iOS update should alleviate the software bugs that have plagued us. I say "in theory" because the opposite is probably true. Perhaps i'm getting ahead of myself here but, I do think most of our readers have searched high and low just to find a quick fix. Hopefully the update works out for us. Otherwise, I suppose our old iPhones are left to die a slow death. Then again maybe that's what they want. Hapless to say, I still have faith in the brand and I know you do too. Best of luck my fellow old-school iPhone owners.
Original Posting from 9/28/2012
It's been a week since we brought you our countdown to iPocalypse blog, and more than two weeks since our gone in 60 seconds blog. As far as we can tell the iPhone 5 has been the most successful yet. Now that the dust is settling the truth is coming out. The fact of the matter is, iO6 isn't as good as we'd like it to be.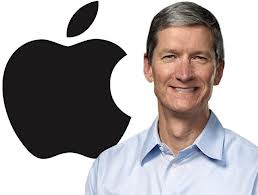 While many are still rocking an iPhone 4S or 4 (that would be me) most of us have upgraded to iO6 only to be let down. The iO6 upgrade has fallen short in just a few ways. New software bugs are nothing new and in most cases, expected. The problem is most of us expect more from Apple (myself included). Apple CEO Tim Cook knows they have let us down and has issued an official apology on Apple's site. You can read the letter here.
Ever since the first rendition of the iPhone, google maps has been the mainstay mobile app. This time around Apple has decided to build its own map app and cut itself free of google. Unfortunately the home grown map upgrade isn't up to the task, yet. Dropped pins, mis-guided street directions plus many other shortcomings have left 100 million iO6 users frustrated. Obviously apple is sorry and promises to tweak IO6 asap. Users who have upgraded their iPhone 4 and 4S are experiencing WIFI connectivity problems. When it does finally connect to a network the phone experiences a slow download rate. Most of us know that it isn't a hardware problem. My old iPhone 4 worked like a gem until I updated this past week. All we need is a bug fix and iO6 will be every bit as good as the previous iOS.
Apple claims that the software bugs of iO6 were magnified because of how fast it was adopted. Roughly 20 percent of all iOS devices upgraded within a week. Despite complaints, Apples states that only a small percentage of users were affected. The majority have had no problem with iO6, namely the early adopters of the iPhone 5. The only limitation as far as anyone can see is with the iPhone 5 data downloads over the LTE network. LTE is still in its infancy. That being said, nothing is perfect when it comes to technology so in the mean time a simple apology will have to suffice. At least until apple perfects the map and WIFI functions of the new iO6. Until then we'll just have to appreciate the fact that we can do such things as surf the net, listen to music, watch videos, chat and send email all from our buggy little iPhones. What a rough world we live in.