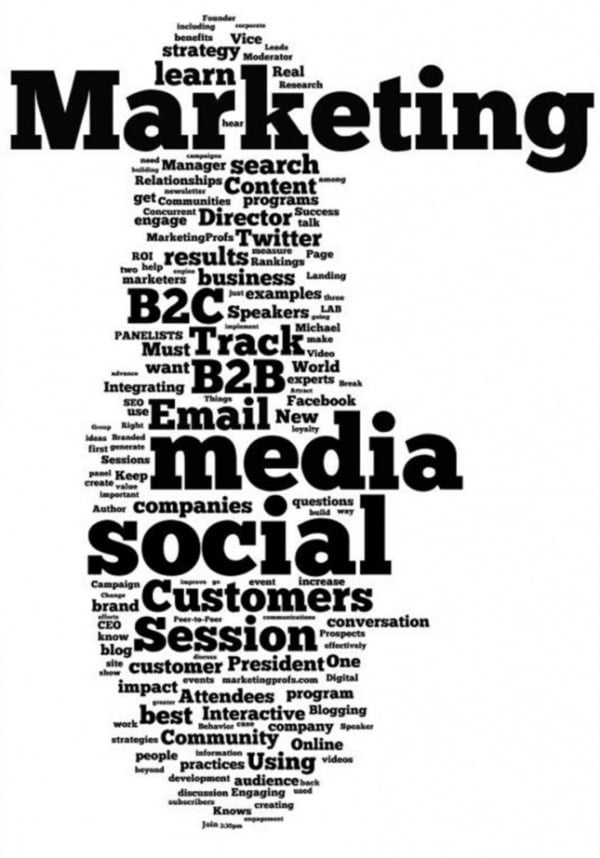 Mobile Marketing: The Promising Phase of Digital Marketing
December 17, 2013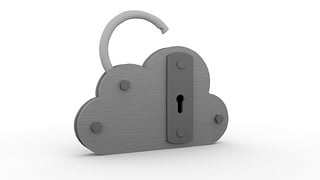 Confused by the cloud? You are not alone
December 18, 2013
A recent survey shows 87.2% of IT professionals consider classroom training better than self-study when it comes to preparing for exam success.
A recent survey commissioned by Firebrand Training reveals a considerable shift in opinion when it comes to the on-going debate of whether classroom training or self-study is better when preparing for exams. After compiling responses from 952 IT professionals, the survey highlights a massive 87.2% of respondents believe classroom training is the way forward.
No instructor, too much distraction and weak study material
The results from this survey will be troubling for the purveyors of self-study. The bad news doesn't stop there, from the 818 respondents who prefer classroom training, 59.5% of the respondents reported self-study material alone is not enough to prepare for professional certification.
Ease of distraction (75.8% of respondents) and the lack of a qualified instructor (71.5% of respondents) were also popular reasons as to why self-study is worse than classroom training. The full figures are revealed in the following graph: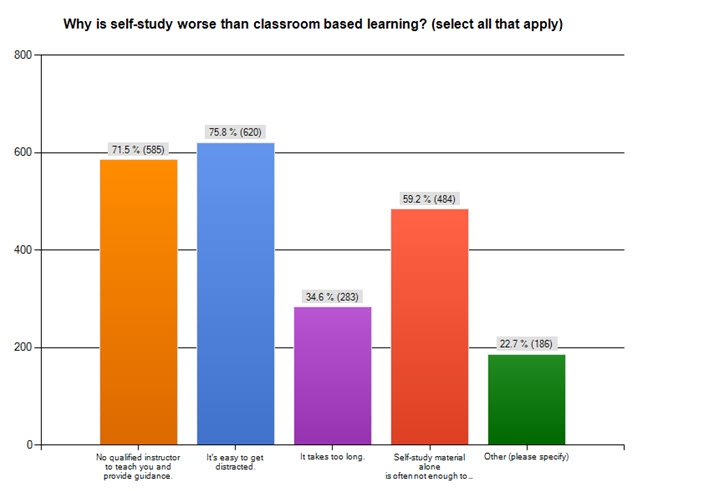 Should training companies be charging for self-study?
This survey will no doubt raise some complicated questions for companies who charge thousands of dollars for self-study training material. Consider this; would you be willing to pay for self-study material if you knew resources alone were not sufficient in preparing for your exams?
Robert Chapman, Co-Founder of Firebrand Training doesn't think so. When asked, his response was clear:
"At Firebrand, we don't believe that self-study alone is a viable method of learning. The compelling results from this survey show we are far from alone in this opinion. Companies should not be charging thousands of pounds for eLearning and self-study resources, while effectively setting up the student for failure."
Self-study without the financial risk
The company has gone on to launch a free self-study platform known as Learn. The platform currently offers all the course material from their flagship PMI Project Management Professional (PMP) course, as well as a range of additional resources.
In launching the Learn platform, students are able to experience self-study for free, without financial risk. If successful in its beta form, Firebrand plan to expand the portfolio of courses offered in early 2014 to include a range of Project Management, Security and Microsoft certifications.
Where do you stand?
We want to hear your opinion…. maybe you think self-study is dead, or you think classroom training isn't all it's cracked up to be. Let us know in the comments section below.
By Ed Jones.