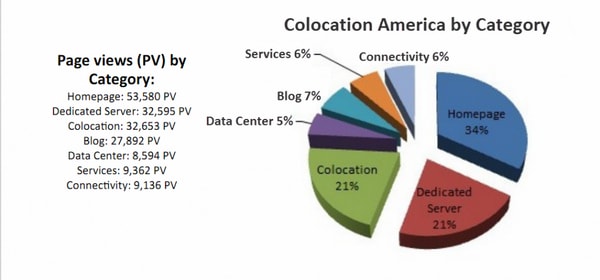 200th Blog Special: Colocation America welcomes all Guest Bloggers
February 1, 2012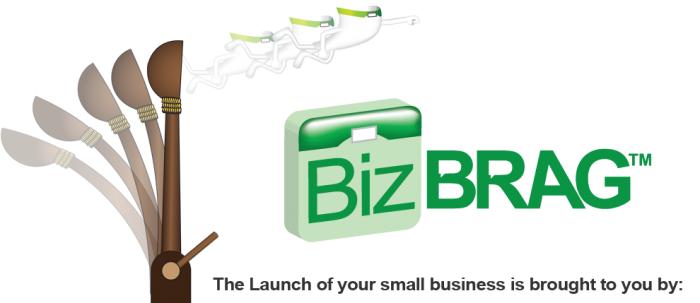 BizBrag Inc. Creates a Cloud Based Social Marketing Platform
February 3, 2012
Cloud Computing Is Good for Colocation Services
Cloud computing is a relatively simple concept: documents are stored remotely and can be accessed via any device that can connect to the internet and make contact with the server. But, in practice, cloud computing is actually quite demanding.
The large amounts of data that resides on servers can cause them to easily become overloaded, resulting in more and more servers being added to the mix. New entrants to the cloud computing space may find themselves overwhelmed, out of space, and financially struggling to maintain their assets.
Because these problems are all too common, it's important to consider colocation services as a way to create a sustainable cloud computing environment. Using colocation helps to get the burden of server hardware out of the office, and it lets someone else do the hard work of maintaining servers, ensuring they're in the proper environment, and making sure that they'll be online even if the internet goes down or the power goes out. Simply put, a colocation provider gives peace of mind to cloud computing providers.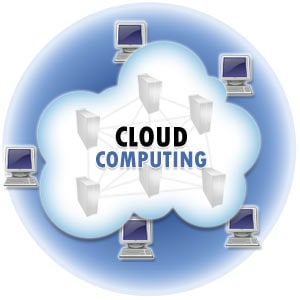 Reliability Increases When Using a Colocation Data Center Facility
Many new entrants to the cloud computing industry opt to host their servers in-house at an office facility where they perform the rest of their usual work. This is a big mistake that can lead to large gaps in service and regular downtime. Traditional office spaces are simply not as redundant as colocation data center facilities, and that means that every server is subject to the whims of the building's broadband connection and energy availability.
Choosing instead to use a colocation facility to store these servers means that a cloud computing services provider will have their servers backed up by multiple redundant broadband and power connections. The facilities contract with multiple broadband service providers to ensure that each server is actually connected to multiple broadband services.
Data center facilities contract almost exclusively with Tier 1 service providers, such as Cogent, Verizon Business, and Level 3. These companies provide a fast and secure internet backbone and, because colocation facilities work with multiple internet connections, downtime at one internet service provider will not cause entire servers or server cabinets to go offline. A simple office space cannot offer that peace of mind.
Likewise, colocation facilities have copious amounts of backup generators and power supplies, and they contract with multiple power companies just as they do with broadband providers. The goal of these facilities is to be online even when the power is out, an emergency has caused complications, or a natural disaster is affecting their immediate area.
Colocation Facilities are Tightly Managed and Monitored
Operators of colocation data center facilities don't take their jobs lightly. These vast buildings are constantly monitored, with most of them having round-the-clock front desk service and 24-hour technicians on-site. These professionals are tasked with ensuring that the facility is at the right operating temperature, and that servers are always in the ideal environment to be functioning at top speed — without overheating.
Technicians are onsite to ensure that no technical glitch prevents a server or a server cabinet form going dark. They make sure that Ethernet ports, HVAC systems, power supplies, and broadband connections are functioning properly through the facility; should anything experience a glitch or a technical problem, they're on the case in minutes. Again, no company can provide that kind of service for its own cloud computing servers in an office setting.
Guaranteed Uptime and Reliability
Because cloud computing services need to be in near-constant communication with mobile devices and the wider internet, there is simply no room for error when it comes to uptime and reliability. For that reason, many colocation data center facilities back up their redundant broadband connections and power supplies with an uptime guarantee of 99.9 percent or better. In fact, the best colocation companies guarantee their customers nothing less than 100 percent uptime on all of the servers they host.
Should colocation companies fail to live up to their promises of guaranteed uptime, they'll gladly refund a prorated portion of a customer's hosting bill in order to compensate for the inconvenience. That's a testament to just how confident they are in their ability to provide outstanding, completely reliable service.

An Affordable Way to Achieve Peace of Mind
Colocation might sound complex, and people often associate complexity with a high cost of service. But that is simply not the case for the vast majority of colocation companies. Colocation is actually an extremely affordable service when compared to the cost of maintaining servers in-house. Monthly fees are consistent, customers pay only for features and maintenance that they approve and agree upon with the service provider, and no contracts are generally required to initiate service.
When paired with the enhanced reliability, data speeds, and peace of mind that comes from outsourcing server placement and maintenance, colocation is virtually a no-brainer among the growing number of cloud computing professionals.