Have you ever been part of an organisation, be it a university or a business, where you have to use their computers and other devices? It can be a complete nightmare if you have to get to grips with a new OS or plain and simply the device simply doesn't have the capabilities to allow you to get simple tasks done.
Organizations are recognizing this fact and research has shown that many organizations across the world are embracing BYOD (Bring Your Own Device) trends. That being said, not all organizations are taking the necessary steps to secure personal devices correctly, meaning that you could be vulnerable to computer viruses and much more.
With the above in mind, it is essential that you take the necessary steps to enjoy as safe a networking experience as possible. In the following paragraphs we'll detail the top five practices for safe networking to ensure that you can benefit from BYOD in a safe and secure manner.
Before we get started, here are a few pros and cons of BYOD so that you have a comprehensive understanding of it.
---
1. Install a comprehensive antivirus package
The harsh truth is that a computer virus can wipe out your entire system in an instant. You'll lose precious data and personal information such as credit card details could be compromised, so it's of paramount importance to take the necessary steps to protect your system against such threats.
Most organizations will have an advanced anti-virus system installed on their devices and larger corporations will have an entire IT security team behind them, so if you're using a company device you should enjoy a pretty safe networking experience. However if you use your own device you won't benefit from such luxuries.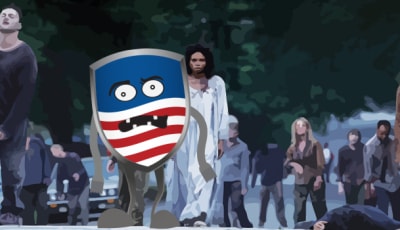 Installing a comprehensive anti-virus system will enable your device to block and delete any harmful malware that tries to access your system. There are countless options on the market and we suggest doing some research to find the best anti-virus software for you.
---
2. Ensure the organisation has strong security in place
As we touched on earlier, most organizations should have tight network security systems in place and all company devices should be well protected. However, organizations also need to consider how they will ensure that the devices that connect to the organisation's network infrastructure to access sensitive information will be protected from Malware – the last thing you want is for your device to be a virus's gateway into the company system.
With this in mind it is essential that your organisation have the necessary network security measures in place before you BYOD. Talk with your company IT team to check this is the case.
---
3. Don't store sensitive information locally
BYOD has resulted in data breaches, most commonly when a user downloads sensitive organisation data to their phone or laptop and then loses their device. It wouldn't be hard for that data to make it's way into the wrong hands.
Whilst we can't guarantee that you won't lose your device (accidents happen), we can help you to be more secure about the way you view and store data.
The best idea is to take advantage of secure cloud storage systems like Google Docs and Dropbox. You'll be saving the data to the cloud rather than to your device, so that way if you lose your phone or laptop the data is stored on the cloud and the wrong person shouldn't be able to get their hands on it.
---
4.Use secure passwords
Passwords can be compromised relatively easy if they are straightforward and easy to crack. Therefore we recommend that you use a password manager to help you create and manage secure passwords for your various online accounts. Use a combination of letters, numbers and symbols to ensure that your data across all your online accounts and it will make it a million times more difficult for hackers and malicious software to find a way of accessing your precious data and personal information.
---
5. Secure Your VoIP Phone Networks
Security of phone calls over a network is also something that is of extreme importance. Use a reputable company that has a wealth of experience to manage you Wholesale Termination efforts to ensure that everything remains secure.