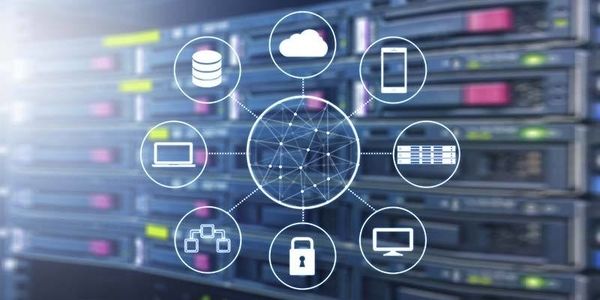 What Has Virtualization Looked like in 2020?
June 3, 2020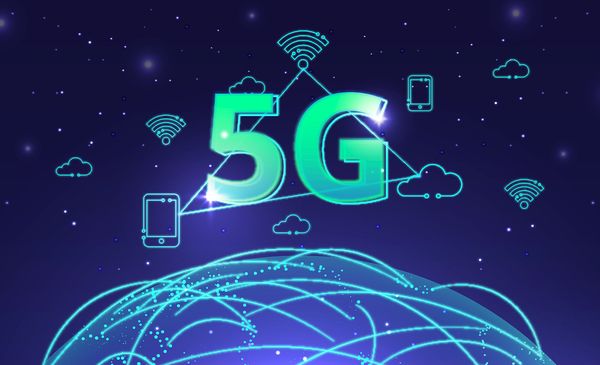 Impact of 5G on the Cloud Computing World
June 9, 2020
The world has been asked to stay home to protect oneself and each other from spreading the novel Coronavirus. This quarantine and social distancing don't sound too difficult, but staying inside 24/7 takes some adjustment. This article will look into the different technologies to help make the transition to social distancing easier. We will cover the technologies to make working from home more productive and entertaining yourself on off-hours less boring. This article will also discuss how internet-powered activities and data centers are continuing to stay online.
How to Connect with Your Office during a Quarantine
Working from the comfort of home can have its advantages, but it can also have its difficulties. Technology can make communicating and collaborating on projects with coworkers possible. Here are some of the best technologies to help to work from home feasible.
Virtual offices are becoming more commonplace with the world's current situation. Although people are quarantining and isolating themselves into their own homes live communication brings your coworkers closer to you. One of the most popular video chats for a group is called Zoom. This application can handle online meetings, training, and technical support. Through the application, you can also hold events and town hall meetings. Teamwork a crucial part of in-person work environments—Zoom can create collaboration-enabled conference rooms for your team. Making the transition of working from home a little easier. Lastly, the application offers cross-platform messaging and file sharing.
Slack is another application that brings the team together. It's their slogan. Just like the former, Slack brings you all the communication tools you need in one place. This application helps those working remotely stay productive while helping you stay organized. All of your conversations are organized into different channels. You can create specific channels for all of the different teams working for your company making it easy to communicate with the correct people without bothering everyone, messaging every person individually, or waiting for an email to come back. If you have partner companies, or companies you are collaborating with, a collaborative channel can be created for that as well. Slack also has video capabilities that many offices are looking for currently.
Other videoconferencing applications you may have heard of are FaceTime, Skype, and Google Hangouts. All of these can bring your office closer together. Depending on yours and your company's needs, many applications can help to work from home possible.
Best Technology to Keep Entertained during Social Distancing
Working from home can be great, but because your home is now your office—you may not have the same feeling of calmness and relaxation as you once did coming home after a long day of work. This is especially true since this quarantine has us stuck at home even after a long day.
Technology can also help keep you entertained during social distancing. Streaming services like Amazon's Firestick, Roku, and Apple TV are great choices. People can also take advantage of some free entertainment. You can use Pluto TV and stream tv and movies for free, Peloton and Echelon are both offering a free 90-day trial to keep you active and moving while at home, and Audible is offering free audiobooks for children and adults. There are many activities for free online to you entertained.
Even with all of this technology around us, human connection is so necessary. And although we can't be with many of our friends and family, just like our work environments, we can use technology to remain in contact with everyone. Watching a movie or binging a show just isn't the same without your friends and family.
Netflix Party allows you to watch movies and shows with your friends who are also in quarantine. The Chrome browser extension syncs the video so you're all watching at the same moment and allows you to group chat as well. While it may not be the same as being under the same room, as of right now, it's the next best thing.
If you're more into traveling and getting some culture and education, Fast Company and Google Arts & Culture have teamed up with more than 2500 museums and galleries around the world giving everyone access to virtual tours and online exhibits. These are some of the most famous museums around the world including Guggenheim Museum in New York, British Museum in London, National Gallery of Art in Washington, D.C., The J. Paul Getty Museum in Los Angeles, The Louvre in Paris, and more.
Many well-known musicians are also offering free concerts from their homes during the quarantine. John Mayer, Bono, Keith Urban, and John Legend who have been using outlets like Facebook and Instagram live to connect with their fans. Theaters-streaming services are also offering Broadway performances, plays, and ballet performances for you to stream online so the world can practice social distancing while getting their theater fix. The New York Metropolitan Opera House is sharing Nightly Met Opera Streams from past performances until this pandemic is over.
Data Centers Are Ready for the Substantial Rise in Usage
As offices, schools, and workplaces remain closed, more and more people will be staying home. The rise in internet-powered activities for work and recreation continue to increase. Technology will be even more crucial in our lives. Streaming services and data centers are ready for significant growth in usage. AI automated systems help data centers deal with these kinds of crises.
Internet services like Netflix, Zoom, and Dropbox are still running smoothly, and this is due to companies' technical infrastructure. Many data center operators including Equinix (the world's largest operator of data centers) recently upgraded its systems. The company upgraded its network from 10Gigabit links to 100 Gigabit links making it ready for the surge in usage. But even with these upgrades, data center operators are needing to keep a close eye on its systems to absorb the current and future stream of traffic.
Conclusion
Social distancing isn't natural for many people. But technology can help us be productive and continue to work from home. It can help connect us to our coworkers who are also in quarantine. Technology can allow us to collaborate from a distance and finish old projects and start old ones. It can also be our source of entertainment at the end of the day and be the method of communication with our families who we are separated from. Technology is all around us—and we're better off because of it