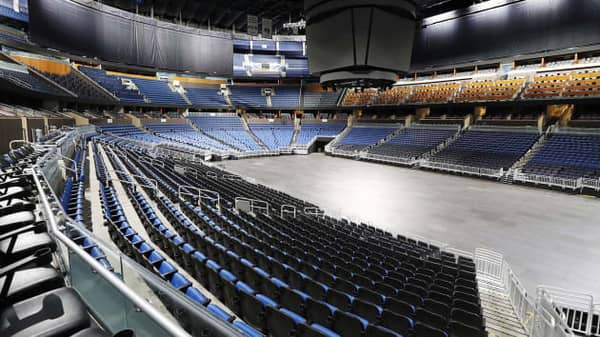 The Technology behind Virtual Sports Fans
October 20, 2020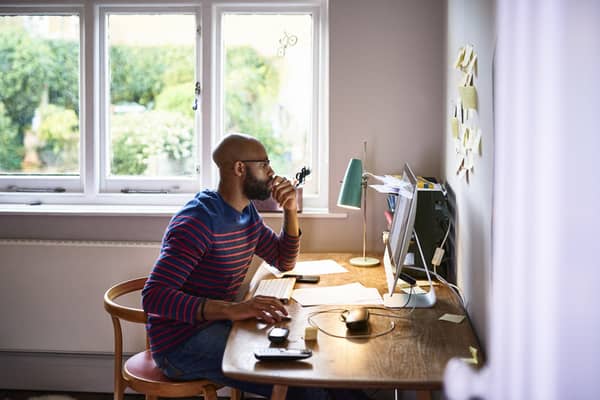 How Data Centers Can Benefit Remote Workers
December 10, 2020
Running an entire data center is a complicated task especially while running your business. Keeping up with computer servers, software, and security is no easy responsibility.
There are different ways a company can store its vital data from an in-house data center, public cloud, private cloud, or even a hybrid cloud. We will discuss the differences and why a hybrid cloud solution could be a beneficial solution for your business.
What Is Cloud Computing?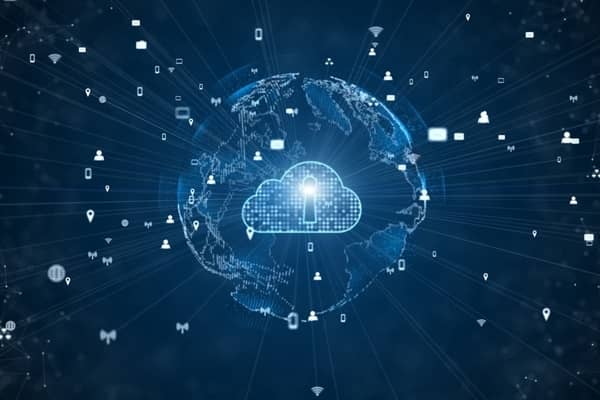 Cloud computing is a process through which the computing power (RAM, Network Speed, CPU) are delivered to users as a service through a network instead of at a physical location. Cloud computing has become one of the most popular ways to harness the power of a data center.
It's most used by individuals not needing a tremendous amount of data storage or small businesses with a lot of room to grow. Cloud computing is beneficial in many different ways especially for those looking to save money. There are a couple of different types of cloud computing.
The first one is the public cloud. This type of cloud computing is owned by and controlled by a third-party provider. This is a cheaper option and small to medium-sized businesses can save money going this route instead of buying their own data center equipment. A business that uses Shopify and Google Workspace is using a public cloud.
This is also called Software-as-a-Service. Public clouds are cost-efficient, easily accessible, and easy to scale. But there are some disadvantages when it comes to the public cloud including downtime, the lack of customization, and a higher risk of cyber-security threats.
The next is the private cloud which works the same as a public cloud, but you and your company are offered your own server. With this option, you are given higher performance, more flexibility to grow, and better security options.
However, the cost will be more expensive than the public cloud. You can be more responsible for your servers as well. Your IT staff could be in charge of operating and maintaining the infrastructure and security of the servers.
Next is an on-premise data center. This type of data center is when your company is in complete control of the data center. Your company owns all of the equipment and is in charge of managing and maintaining everything yourself. This type of data center can work well for bigger companies who need more control of every aspect of data center operations.
What Is a Hybrid Cloud Solution?
A hybrid cloud solution combines cloud computing and on-premises and cloud computing. This strategy can give companies a little bit of everything they need when it comes to storage.
A hybrid strategy can allow a company to take the things they want from each of these different solutions and create something that works best for them. The many benefits of a hybrid cloud solution have made it a popular option for many businesses.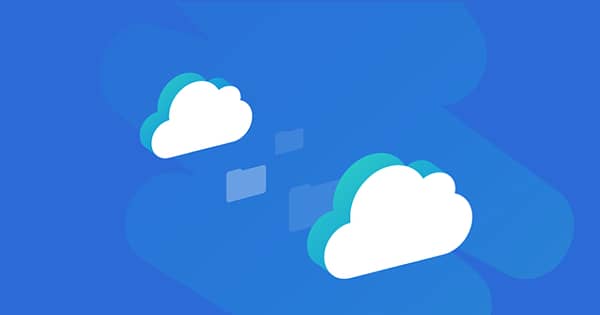 One of the main reasons why companies decide on a hybrid cloud solution is because it offers better support for their employees working remotely.
Desktop virtualization is one of the things offered by hybrid cloud solutions and is beneficial for companies with employees that are working remotely from different locations. A hybrid cloud gives flexibility because the company data isn't only stuck in one location.
Companies can keep their sensitive data in their private on-premises servers, and storing their essential everyday data needed by the remote staff on the public cloud.
This helps give employees access to everything they need during day-to-day operations from any location. More and more people are working from remote locations because of the pandemic. A hybrid solution gives many companies the flexibility needed to optimize productivity and efficiency.
Hybrid clouds also reduce costs which is important for most businesses. What makes hybrid cloud options appealing to businesses is its flexibility.
As mentioned earlier, companies can store certain data at their on-premises data center and storing other data in the cloud. Having this flexibility gives companies control during demand spikes. They can then decide when they need to use the cloud service.
Scalability and control are other benefits hybrid clouds can offer businesses. As your business grows or even fluctuates during certain seasons the scalability of a hybrid cloud can offer the flexibility needed.
Partnering with a Data Center Provider for Cloud Solutions
Using a trusted data center provider for your hybrid cloud solution needs can also give you additional benefits. Data centers are usually up-to-date with all the newest innovations that make data storage and management easier and smoother. The latest innovations can give a company an edge over the competition.
Having the power of a data center or colocation provider can also reduce potential downtime which could potentially result in the loss of business. A trusted data center provider can make sure a company has no downtime and no interruptions. Data center providers also can absorb the demand for business growth.
Improved security is also another reason to partner with a trusted data center or colocation provider. Data centers are known for their security. Just like having the latest innovations in technology, data centers also have the latest innovations in security. Businesses can be assured and confident that their data is safe from any outside threats.
Conclusion
A hybrid cloud solution can combine the best of both worlds. Businesses can build a cloud solution that works for them while utilizing the power of a cloud while saving on costs. The ability to scale up or down as the company grows or fluctuates business is vital in the development of a company.
Partnering with a data center provider can add more benefits to your hybrid cloud solution as well. A data center provider will have all the latest technology and security innovations to give businesses an advantage over their competition. Overall, a hybrid cloud solution can give your company exactly what it needs during each phase of your business.