The BYOD (bring your own device) trend has many worrying about security; and with good reason.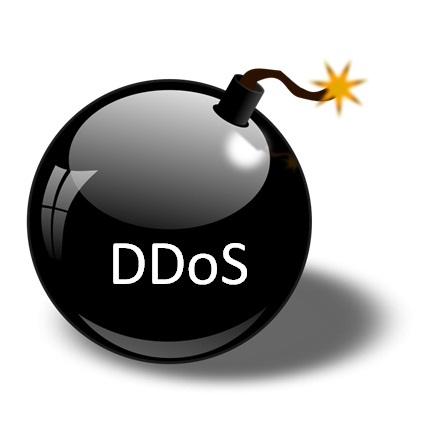 Any size business may be subject to a distributed denial-of-service (DDoS) attack, which can negatively impact services on the server and ultimately deny the availability of the system for legitimate users.
These events can deny regular employees to run computer networked machines or their own personal devices (BYOD), which may be laptops, tablets and smartphones.
BYOD Security
According to ABI Research, DDoS mobile threats are on the rise but authorities are fighting back.
Knowing what such a threat can do to a business, it seems as though not enough is being done to prepare and repsond to DDoS attacks.
DDoS is however, always high on most businesses' agenda when it comes to security targeting BYOD and identifying DDoS mitigation solutions.
Trend and challenge
Companies that have reported being hit by a DDoS attack cited BYOD as the largest contributing factor. The growing influx of mobile devices can make operations a lot easier and more efficient, by connecting employees that can do their jobs from anywhere at any time.
However, BYOD poses a high-level of risks and security concerns when adopted. It also presents new challenges regarding threats that can impact the entire enterprise network. Businesses should not to ignore DDoS attacks in the BYOD architecture, but know how to address the challenges and complexities of mobility-driven devices.
Ways businesses can prevent, if not mitigate, DDoS
Applying mobile security practices is paramount. The first step towards managing and protecting systems is to carry out an information security risk assessment, which addresses both internal and external threats. It can identify loopholes where security measures should be in place; in addition, it can evaluate the potential impact if a DDoS incident was to be discovered. Taking the necessary steps to secure mobile devices can be as simple and easy as overseeing PC security and associated management and data loss policies.
The approach to take
The IT department can consider using access control methods, using a software authentication solution, encrypting the file system, or else optimizing a workers' use of mobile devices by having a management app that controls the physical device itself.
This strategy will help the organization get the most out of BYOD while ensuring more mobile security and, possibly, deter hacktivists from launching malicious attacks.
The evolution of DDoS attacks – mobile driven
Those in a BYOD environment are likely to be at risk in the future. A business should always understand the impact of mobile technology and their security requirements. As the BYOD trend evolves, organizations should make certain to use one of the strategies mentioned to be able to respond to such distributed attacks, which, in consequence of Murphy's Law, have the tendency to occur at the worst possible times for the business.
About the Author: George Hillston is professional freelance writer and passionate information security blogger.