One Big, Happy Tech Family
July 19, 2011

FreeBSD 9.0 Beta 2 Finally Arrives
September 14, 2011
How to Decide on a Colocation Company?
It is essential for any online business to have a fully functional website with no downtime in order to prevent customers from having problems with accessing and purchasing your products. Colocation services provide the freedom to access and control your own dedicated server, without having to host it yourself in an inconvenient location. The best colocation facilities will provide its clients with tight security, efficient cooling, power, and secure connections. It's difficult to choose the right colocation provider for your company because of the wide range of customizations and options that each provider can offer. If you find yourself in the dark about how to go about choosing the best colocation provider for you, here are a couple of key tips that may help you.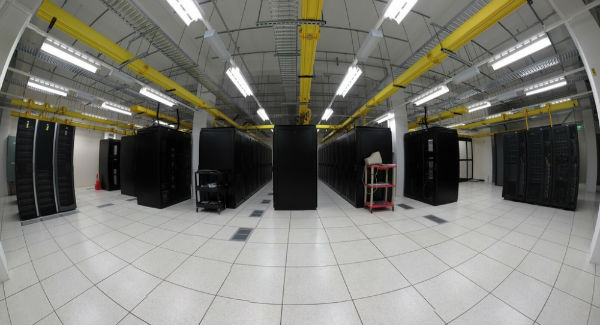 1. Reputation: an extremely important aspect when choosing a colocation provider is looking into their reputation and history. Due to the nature of the industry, new colocation services will pop up every year with little to no background or experience. Although some of these companies can provide decent colocation services, it is still a risky gamble to choose a company that has not withstood the test of time. It is safer to choose a well established company with a positive reputation amongst its clients, with many years under its belt.
2. Support: Colocation providers should be able to provide around the clock on-site support. Reliable, experienced, and quick tech teams are a necessity. Make sure your colocation provider a safe choice by choosing one with a proven support staff that works hard for its clients.
3. Managed Services: When choosing the right colocation provider, inquire about their managed services. Managed services such as remote hands, riser management, and cross-connect features are great tools that they can provide and shows their versatility and expertise. Ask about pricing options for these managed services and whether or not they come with the standard packages.
4. Facilities: The best colocation services will be hosted in state-of-the-art facilities. These facilities can provide the fastest internet connections, reliable back-up power sources, UPS, physical safety, strong support team, and effective cooling. These features are essential to any colocation center.
5. Internet Network: Colocation services are no good without a strong internet connection to accommodate them. The industry-leading standard should be the universal Tier 1 International with OC192 foundation, supported with 10 GigE network connections to a plethora of other Internet networks. Be sure to ask any potential providers about their internet network specifications so that you can be confident about your internet speeds.
If you happen to reside in the United States, you are lucky to have access to some of the best colocation providers in the world. Many of them are centered around a New York or Los Angeles data center. For example, Colocation America is proud to offer the One Wilshire data center in Los Angeles as one of the options for our clients. Best of luck to anyone trying to find their perfect colocation provider, for it can reap many unmatched benefits for you and your company.
For more information contact Shawn Ahdoot