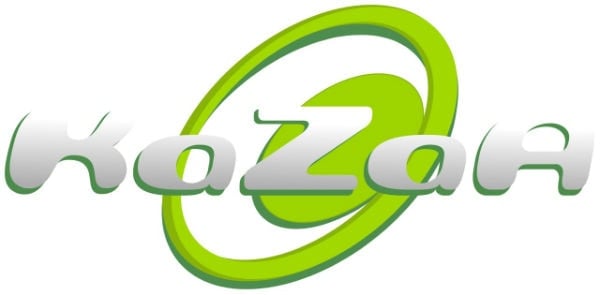 Then vs. Now: File Sharing
January 27, 2016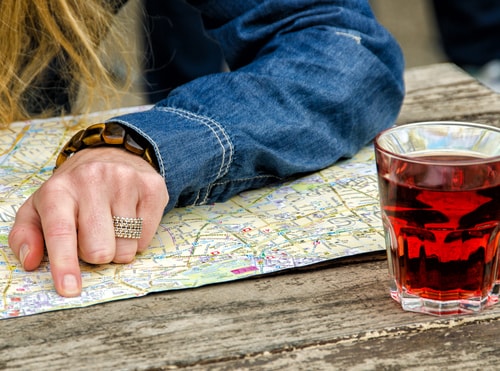 Millennials: Don't Listen to the Critics, Enjoy the Journey
February 1, 2016
We get a little crazy when we group-Skype, so we thought, "Hey, let's capture these great moments and put them on the web for four or five people to glance at and then leave." But then, we had an even better idea: let's review things. Thus, the first installment of Colocation America Reviews was born. Check back each Friday for more things you don't care about that we review with authority.
---
Q.C.      
This week, we're here with Tony the Tiger as we discuss breakfast! Tony?
Samantha      
I am so stoked – I love breakfast
Chris      
Is that damn tiger in here yet?
Q.C.      
I don't want to be the one to say this, but I think we're all thinking it. I think Tony is kind of a jerk.
Chris      
Tony is like a super positive stage parent. Sure, he's supportive, but deep down, you only know he's pushing Frosted Flakes on you because his father never supported him in his breakfast ventures
Samantha      
I don't know enough cereal mascots to keep this going. Isn't there like a bird and a vampire?
Chris      
Sam, what other breakfast mascots do you remember? I'd like to hear more about your vague rememberings
Samantha      
There are the dudes that live in the tree
Chris      
Right
Samantha      
Or is that cookies?
Q.C.      
It's both
Chris      
Doesn't matter, keep going. So we have the bird, the vampire, the tree people, and the tiger…
Samantha      
Um. Well not counting cereal isn't there the sunny guy?
Chris    
Wait, what sunny guy?
Q.C.      
The Raisin Bran guy?
Chris      
The guy from the Sunny Delight commercial?
Q.C.      
Two scoops?
Samantha      
Isn't there a like – "eat my breakfast sandwich," sunny guy?
Q.C.      
Oh him too
Chris      
That sounds aggressive. You know, experts say the most important part of your day is getting yelled at while eating breakfast by an aggressive sun-person.
Samantha      
Aren't there the knock off brands too? Don't they have their own mascots?
Chris      
Yeah, bagged cereal for poor people
Q.C.      
Crispy Hexagons is my favorite knock off
Samantha      
Wait, it's really Hexagons?
Samantha      
Cereal is so expensive and not even close to the best breakfast food! Go – what is your favorite thing for breakfast?
Chris      
Instead of Fruity Pebbles, they got things like Fruity Gravel. Cheerios are something bland like Toasted O's
Samantha      
And then there are the special edition ones too
Chris      
Of bagged cereal? What high class low end supermarkets are you shopping at? Limited Edition Fruity Gravel!
Samantha      
Oh, I guess not for bagged cereal but for the branded ones, yes
Q.C.      
Favorite cereal is undoubtedly Cinnamon Toast Crunch. Followed closely by Reese's Puffs and then Cap'n Crunch
Chris      
Cinnamon Toast Crunch is up there. Even adults can see why kids love it–that's the mark of a great cereal
Q.C.      
Hahahaha absolutely
Chris      
Same for Kix. Kid tested, mother approved. But it turns out, Kix tastes like sawdust
Samantha      
So the oatmeal peeps came out with a brown sugar oatmeal cereal that I like
Q.C.      
Quaker?
Samantha      
YEAH!
Q.C.      
Little known fact: Oatmeal was invented in Pennsylvania (source needed) by the Quakers
Samantha      
Is that the only thing invented in PA?
Q.C.      
We also invented the slinky and Heinz Ketchup
Chris      
Ugh, don't get me started on that Quaker fella. I had a run-in with some Quakers back in 2006, soured me on oatmeal completely
Q.C.      
Hahaha oh, god. What happened? They can get really territorial
Chris      
I don't want to talk about it. It involved one of their horse and buggies, and a misunderstanding
Q.C.      
I gotcha
Samantha      
Rough life growing up in PA
Chris      
Turns out, you can't just keep asking if they'll build you a barn. Mainly because that's the Amish, and the Quakers DO NOT like the Amish.
Samantha      
I'm guessing you were not planning to keep a horse in there
Chris      
Anyways, back to oatmeal
Q.C.      
Yeah I wondered where you were going with this
Samantha
Me too.
Q.C.
Oatmeal is delicious if you mix some peanut butter in with it; tastes like a cookie
Chris      
It's a total complimentary breakfast food though. Oatmeal and something else
Q.C.      
I think it can stand alone
Chris      
Get out of here you Quaker POS
Samantha      
Is it better more solid or liquidy?
Q.C.      
If you put a banana, some crasins, peanut butter, protein powder, etc. it can be really great.
Chris      
Crasins? Ugh. God's abomination of the fruit world
Q.C.      
Hahaha I enjoy Craisins
Samantha      
When are you putting protein powder in your breakfast?
Chris      
He's trying to get those gains, bruh. It's all about cultivating mass
Samantha      
No joke though, I have legit seen grown men fight over protein powder
Q.C.      
Well there was a time in my life when I lifted. That time has passed and it has since turned to mush and sadness. But protein powder was involved
Samantha      
Is that what happens to muscle mass it turns into sadness?
Chris      
BroZilla puts protein powder into his everything.
Samantha      
[Insert link here: shameless promotion for BroZilla who is really just Hancock]
Q.C.      
Anyways, we should get back to breakfast
Samantha      
And like to real breakfast? The good stuff?
Q.C.      
Sure. Favorite mainstream breakfast joint, go! Obviously IHOP. Followed by Taco Bell. That AM Crunchwrap is absolutely not to be joked about
Samantha      
Umm Denny's. What's in that AM Crunchwrap from Taco Bell?
Q.C.      
Meat, eggs, hash brown, cheese. So good
Chris      
Denny's takes the cake. Grand Slam breakfast?! Moon's over My-Hammy?! It's great.
Samantha      
Ok but do you have a favorite place in the world for breakfast?
Chris      
Ever?
Samantha      
Ever
Q.C.      
My grandma's house. I haven't been anywhere that comes close to my grandma's breakfast
Chris      
Pamela's in Pittsburgh. Or Gab N Eat in Carnegie (suburb of Pittsburgh), where the standard, individual breakfast is enough to feed the whole table. For like…$6.
Samantha      
Wow – that is awesome!
Q.C.      
Chris, have you had the King's Country Breakfast? Talk about getting rid of a hangover
Chris      
Mmmmm…Country biscuits and gravy
Q.C.      
The KCB is legendary. Cracker Barrel is pretty damn good too
Samantha      
But you realize that our breakfast in America is not like "The Breakfast" of other countries?
Chris      
THIS IS AMERICA
Samantha      
Most egocentric American's do not realize that
Q.C.      
Sam–what are you getting at here?
Chris      
I don't give a damn if the UK adds beans, roasted tomatoes, blood sausage and other stuff
Samantha      
The reason I bring this up is because I missed the American Breakfast when I was in England
Q.C.      
If I wanted to eat, I'd go for some of these
Chris      
All of those look phenomenal and delicious
Q.C.      
The vegemite is a little strange. Of course they probably can't read labels because they're upside-down in Australia. So, how do you guys like your eggs?
Samantha      
With a meal or by themselves? Very different question
Q.C.      
This topic seems dear to you, so let's say with a meal. I don't think I've ever eaten eggs by themselves (maybe hard boiled)
Samantha      
Ok, eggs first, I love them in an omelet
Chris      
Sunny side up
Q.C.      
I enjoy them over hard
Chris      
Yeah you do. What about fertilized? Heyooooo, am I right, guys? Guys? Hello?
Q.C.      
Heh. I don't get it.
Samantha
Let's talk Potatoes – they are all about home fries/breakfast potatoes – non shredded (although there is something about McDonald's hash browns)
Q.C.      
Mmmm I never met a potato I didn't like   
Chris      
I'm starting to come around on the idea of hash browns. I haven't made them myself yet, but I'm willing to try
Samantha      
I cannot cook them to save my life. Frozen hash browns are the hardest
Chris      
I've usually been a home fries guy out of pure simplicity
Q.C.      
I've made my own hash browns, they're pretty easy and even the ones from Trader Joe's fry up nicely
Chris      
I'll have to give them a whirl. First, I gotta get a potato…shredder?
Q.C.      
Cheese grater works
Chris      
Grater. That's what I was looking for
Q.C.      
There it is
Chris      
There's a place near my apartment that puts the hash browns inside the breakfast burrito like an upscale, less bathroom-inducing Taco Bell.
Q.C.      
Yes. I've always put fried potatoes inside sandwiches, like if I'm eating a sandwich and it's served with fries, I'll put the fries in the sandwich
Samantha      
The best of all worlds!
Chris      
Well, that's just the Pittsburgh in you. We put fries on everything
Q.C.      
Yes, so good. People who don't do that are just silly people and they should be placed into some kind of camp to rehabilitate
Chris      
There's two types of people in this world:  people who put French fries on everything, and then people who shouldn't be allowed to vote.
Q.C.      
Exactly. Well, this reviews is kind of a dud, huh? Let's spice it up a little. Waffles or Pancakes?
Chris      
Pancakes
Samantha      
Pancakes
Q.C.      
Pancakes, too. Well that wasn't fun
Chris      
Although, waffles aren't bad when you get some butter stuck in the crevices. You get little syrupy butter wells
Samantha      
Awkwardly, I always tend to try and make pancakes under the influence of something, haha
Chris      
That seems like too convoluted of a recipe to make when you're whacked out of your mind. I wouldn't want to have to measure and mix stuff while I'm high
Q.C.      
Right. Waffles are good, but only if there aren't any pancakes around
Samantha      
Bacon vs sausage?
Q.C.      
Bacon. Get out of here with that question
Chris      
This is gonna be blasphemy, but…sausage
Samantha      
Sausage is better
Q.C.      
I don't believe you guys
Samantha      
Turkey sausage
Q.C.      
Gun to your head, there's a plate of sizzling bacon or a plate of sausage. You have to eat what you want more and if you don't (this is a truth sensing gun) it shoots you
Chris      
Sausage
Samantha      
Sausage
Q.C.      
Well, I don't know why I even work here now
Samantha
We don't either.
Chris      
Bacon is nice, but it's a pain in the ass to cook, and everyone's going a little crazy with the bacon hype
Q.C.      
That makes it less delicious?
Samantha      
Have you ever had chicken apple sausage in your breakfast?
Q.C.      
You know what, I actually have and it was quite delightful
Chris      
No, it makes it more annoying. I don't need bacon lip balm. You don't see sausage getting all high and mighty by being in other products
Q.C.      
Hahahahahaha
Chris      
Sausage knows its lane and sticks to it. It's the King of Breakfast Meats. Bacon is out there trying to get movie deals and stuff, and completely forgot where it came from
Q.C.      
I agree with that, but that doesn't make a lick of difference in the taste of a few strips of perfectly cooked and smoked bacon
Chris      
Bacon needs to remember it started as an OPTION, not the default. Bacon or sausage or ham—that's what it says on all the menus! Not just bacon. It's an ensemble, not a star.
Q.C.      
Hahahahaha
Samantha      
I fear we have lost all our fan base (if we ever had one) by this conversation on bacon
Chris      
No we didn't. HI SPICEWORKS.
Q.C.      
I can't believe you guys. We need a larger voting base.
Chris      
I'm laying out a pretty solid case for sausage over here
Samantha      
I think everyone is just too afraid to not be Team Bacon
Q.C.      
Your case is ridiculous. Nothing about it had anything to do with taste, which is still supreme
Chris      
Sausage allows for much different variety too. Spices, mixes, etc. Bacon is just bacon.
Q.C.      
However, sawmill gravy is legit. Wouldn't be good without the sausage
Chris      
I've tasted regular bacon and I've had that expensive center cut. It all tastes the same to BroZilla
Samantha      
Q – at your wedding, can you have a bacon station?
Q.C.      
Hahahahahahha
Chris      
Yo, you should get a sausage waterfall for your wedding. A sausage gravy fountain or something. With biscuits to dip in!
Samantha      
It can make the sausage in front of your eyes!
Chris      
Sam's onto something here. Get a sausage maker to come and make sausage at your wedding. That's the gift that keeps giving.
Q.C.      
I'm down for a sausage fountain making gravy at my wedding. In fact, now I'll be disappointed if there isn't
Chris      
Sure, you'll have a lifetime of happiness and companionship with your lover and best friend to look forward to. But think of the sausage!
Q.C.      
She understands her place in my life
Samantha      
Your whole wedding reception would smell of sausage and bacon
Chris      
Best smelling wedding ever
Q.C.      
Food > Steelers > Finance
Samantha      
Finance?
Q.C.      
Yes, and then fiancé.
Samantha      
Ok, I was wondering where she was in the scale
Chris      
Food> Steelers > Finance > Fiancé
Q.C.      
Right. After my finances, clearly
Chris      
Got it
Samantha      
And now CLA Reviews has broken up a wedding
Q.C.      
What's the problem? She knows this. I have it up on the whiteboard to remind her and she stares at that and wonders how she can move in front of my finances. But she hasn't been able to break through in 4 years, which is a little sad; I can't respect someone like that. I'm going to stop talking now
Samantha      
Yeah, you should
Chris      
Tell her to keep her head up, she'll get there eventually
Q.C.
I hope.
Chris      
Ok, last question: favorite breakfast and why?
Q.C.      
Favorite breakfast food is fried potatoes cooked in bacon grease with scrambled eggs poured over top with mounds of bacon for a side
Chris      
That's a hell of an order
Q.C.      
#Grandma'sBreakfast
Chris      
Shout out to Q's GramGram! Sam–favorite breakfast food and why?
Samantha      
I would have to go with a cheese, spinach, and turkey sausage omelet with potatoes on the side! It's everything that is amazing on one plate.
Chris      
Healthy, filling, and delicious
Q.C.      
Just some raw, unpeeled potatoes?
Chris      
She eats extremely organic. Doesn't even wash the potato off
Q.C.      
I'll say. I'm not here to judge, but…
Samantha      
Well my sister makes the best breakfast potatoes if we are doing family shoutouts
Chris      
Shoutout to Sam's sister!
Q.C.      
And now yours, Chris?
Chris      
The souls of my enemies. We'll see you next time! Happy National Breakfast Week!
Again, we never really got around to reviewing breakfast, but as shown by our enthusiasm, we give it two forks up. Remember: Breakfast is the most important meal of the day to get yelled at during by an angry sun mascot!