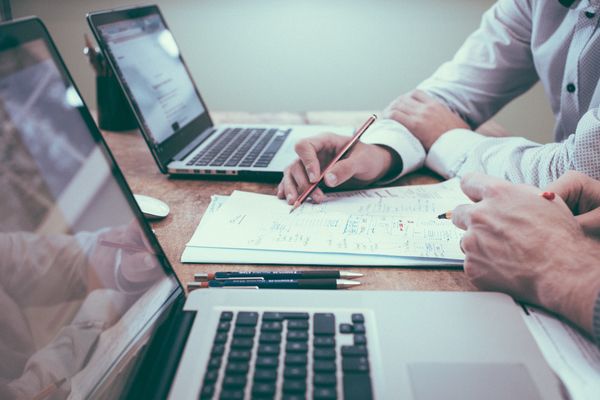 10 Rules to Follow While Creating the Best Data Management Plan
October 24, 2016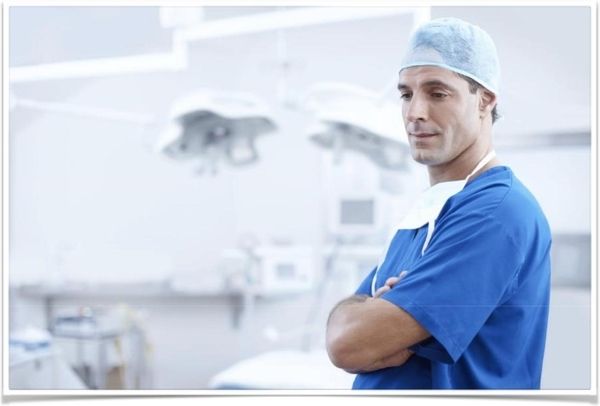 Healthcare Technology Trends to Watch for in 2017
November 1, 2016
Chris
Welcome back! It's time once again for another Colocation America Reviews–this time, we take a look at our favorite documentaries. Because learning is fun only in movie form. First off, how is everyone doing?
Samantha
Great!
Chris
I feel like we haven't talked in awhile even though we are literally in the same office
Samantha
Sorry, I was trying to see if I can spell feen – or whatever that slang term is
Chris
Feen? The hell is feen?
Samantha
Yeah – it's slang but not the slang term I wanted
Chris
Slang for what?
Samantha
I wanted to say, essentially, I'm a documentary junkie
Chris
Should we change this into a slang review?
Q.C.
Ooo please! Let's do slang. I love slang.
Chris
That might be in the pipeline now.
Q.C.
Now what does a Documentary junkie get off on?
Samantha
Great documentaries, duh
Chris
Oh ok, that narrows it down.
Q.C.
But like… any type of documentaries?
Chris
Yeah, let's start with that–what's everyone's favorite genre or type of documentary?
Q.C.
True Crime
Samantha
Personally, I dig any documentary but I have to go with World War II docs. That is super narrow
Chris
Like the kind that the History Channel used to show constantly before they started on aliens?
Q.C.
Besides "Band of Brothers" what is your favorite WWII documentary?
Chris
My favorite is the Tom Hanks documentary 'Saving Private Ryan'. I didn't know Hanks was in WWII
Samantha
Every comment I was going to make after that is done – I thought Forest Gump was a documentary, then wasn't Hanks in the Vietnam War too?
Q.C.
You didn't? I think that's all the evidence you need
Chris
That's the worst picture of anyone I've ever seen
Samantha
That scary hair! Halloween came early
Chris
Sam's right–it's like someone is wearing a Tom Hanks mask
Q.C.
You didn't know how Sully became so good at water landings? He practiced in Pearl Harbor. Everyone else crashed. He didn't
Chris
Ok, Sam–favorite WWII documentary?
Samantha
Well the most recent one I saw was on two sons of Nazi officers and how they deal with being the son of killers. Or rather what they felt about their Dads
Chris
What's it called and where can you find it?
Samantha
Netflix but for the name, I need to login to my account and like everyone else in the world, I forgot my password
Chris
Perfect. I'm also a pretty big history buff, so those WWII docs are right up my alley–especially when it crosses with paranormal and you get stuff like Hitler and the Occult type stuff. I'm a sucker for anything that pertains to the paranormal or conspiracies
Samantha
Got it! Winner is: My Nazi Legacy
Chris
Oh, nice
Samantha
Thank you Google (Netflix fail)
Chris
That sounds like a sitcom on ABC. "My Nazi Legacy", Mondays at 8pm on ABC. Followed by "Sh*t My Hitler Says" at 9
Samantha
Yeah – rough! Speaking of Netflix though, their documentaries are awesome. I have been meaning to watch 13th
Chris
SO GOOD
Samantha
Is it?!
Chris
I watched it the other day and it's amazing
Samantha
Ok – I will watch it!
Chris
Very eye opening, especially dealing with how they frame the idea of the prison system as modern day slavery
Q.C.
Another Netflix one y'all should check out is "Amanda Knox"
Samantha
So good – I watched that one!
Q.C.
Yes! Not many come from the horse's mouth, but this one did and it landed
Samantha
So is Foxy Knoxy (or whatever they called her), crazy?
Q.C.
Ummmm I don't know. I think she got a bad rap because everyone thought she was a slut for buying lingerie
Samantha
Agreed – I support her!
Chris
She's in prison still, right?
Q.C.
No, she's living in Seattle
Chris
Ahhh, America's prison.
Q.C.
Yeah, basically
Samantha
She got out, came back to the US, and was still on trial
Chris
(Just kidding, Seattle. You're lovely and I hope to visit your gloomy city soon)
Q.C.
Italy does that whole you have to prove your innocence thing
Chris
Guilty until proven innocent?
Q.C.
and the USA was like, "NAWWWW Y'ALL TRIPPIN'". I, personally, don't think she did anything.
Chris
Hahahah was that the official statement from the US?
Q.C.
Yes it was. However, I can't speak for her former boyfriend, though.
Chris
Because he's dead?
Samantha
My favorite part in that documentary was when the Italian police/crew were all like "we have been doing law before you were born, America"
Q.C.
HAHAHAHHA. So stupid. Let's go, Italy! Let's roll. Let's law it up
Samantha
I mean they have a point. Then again, America is always right, right?
Chris
Yes, we are.
Q.C.
Always
Chris
ALWAYS
Q.C.
More right than Italy, that's for sure
Samantha
We are right even when the evidence says otherwise
Q.C.
When Italy is concerned, yes
Samantha
But in this case, we were right
Q.C.
We were protecting our own. These colors don't run and we protect our own
Chris
Speaking of being right even when evidence says otherwise–what did everyone think about 'Making A Murderer'?
Samantha
He was set up
Q.C.
Loved it. I thought it was brilliant film makers making their point brilliantly
Chris
So much for my "FREE BRENDAN DASSEY" t-shirts.
Samantha
And poor kid who just wanted to leave and would say anything to do so
Q.C.
He just wants to watch Wrestlemania
Chris
Free to watch all the WrestleMania's in the world. I felt bad for Brendan, but Steve totally did that sh*t.
Samantha
He was the real victim here (well and the unfortunate lady)
Q.C.
Listen, if you throw cats into fire for fun… you probably grow up capable of murder. I'm sure these filmmakers could make anyone seem innocent. They're really, really talented
Chris
My favorite part of that entire documentary was the reveal that Steve's primary defense of his first rape charge was that he didn't wear underwear
Q.C.
"I never rape without my underwear. That would be uncouth and, frankly, rude."
Chris
"Your Honor, it couldn't have been me. The suspect was said to be wearing tighty-whiteys and as you see here, I go all commando, baby."
Q.C.
Samantha
HAHA – poor guy. In other news, have you two ever seen Jesus Camp?
Chris
YES
Q.C.
No :disappointed:
Chris
I lived Jesus Camp for 12 years, thank you
Samantha
Oh really? Were you in the documentary?
Q.C.
He's the boy on the cover
Chris
Not the actual camp in the doc, but something incredibly similar. I went to private Christian school from K-8
Samantha
I didn't realize that – and this is how you turned out?
Q.C.
No wonder you're so fascinated by the occult
Chris
Totally. Yeah, Jesus camp didn't really stick
Q.C.
That's a real shame
Samantha
Why not?
Chris
But I saw people do the same stuff shown in the doc–speaking in tongues, being possessed by the Holy Spirit
Q.C.
Awesome. That sounds great. If I was to get possessed by any spirit, I would hope it would be THE holy one
Chris
Not to get too religious-centric, but I always thought it was odd that classmates would speak in tongues and convulse on the ground from the power of the Holy Spirit and then go do long division like 20 mins later. Like they weren't just possessed by a spirit
Q.C.
Arithmetic is close to godliness
Chris
"I just had a life-changing spiritual moment. What's 128 divided by 4?"
Q.C.
Hahahaha. Have y'all seen Dear Zachary?
Samantha
YES! Love that one – depressing
Chris
Great review
Q.C.
Yes! That's such a juxtaposition, but so correct
Samantha
It's the truth! I was SO mad when my friend told me I should watch that; I cried
Q.C.
I made me feel the most feelings of any documentary. I cried too
Samantha
That one is a crier
Q.C.
Y'all hear of this? https://freedocumentaries.org/ GREAT site
Chris
Dats wassup.
Samantha
What? This is amazing!
Chris
Have any of you seen the documentary that Dan Akroyd made about aliens? It's…..a thing.
Q.C.
Hahahahahha well, I know what I'll be doing the next hour or so
Chris
I saw a documentary about aliens with Dan Akroyd and thought, "Oh cool…a comedic take on one of my favorite subjects with one of the comedy greats." Turns out, it is not funny AT ALL. It is VERY SERIOUS
Samantha
Yeah. He is no joke in that
Chris
You've seen it Sam?
Samantha
Yeah – I thought it was weird, haha
Q.C.
Ok, I can't go any further without remarking on how fantastic each and every 30 for 30 is
Chris
YES! They are all amazing. I highly recommend everyone watch '30 for 30: Broke'. You will save all of your money. And re-think every purchase you've ever made
Q.C.
Yes! That one is fantastic!
Samantha
I haven't seen that one
Chris
It's about the lavish lifestyles of athletes and how the majority go broke within 3 years of being out of their respective leagues
Samantha
Oh that is intense
Chris
Come for the fun tales of lavish spending, stay for the depressing story about buying a Hummer H2 in cash instead of paying child support with your last ever NFL check
Q.C.
I like the ones that follow a particularly volatile personality like Randy Moss or Maurice Clarett. They make you think twice before judging anyone
Chris
My favorite is also The U
Q.C.
Love The U. The SMU one is good too—really, any of the ones that go into the shady stuff of college athletics are great
Chris
"The NCAA released a video about all the things you couldn't do anymore. That sh*t was our highlight reel!" – Michael Irvin, 'The U'.
Samantha
HAHA
Chris
'30 for 30: War Eagle, Roll Tide' is also amazing
Samantha
I have to check this out
Chris
An Alabama fan poisons a 100 year old tree over a college football rivalry. His excuse is, "I have too much 'Bama in me"
Samantha
I so want to move to the South
Chris
To poison foliage over football rivalries? The USFL Documentary is also amazing, if you want to see an example of how future-President Donald Trump ruined a competitive football league.
Samantha
What business has Trump not attempted?
Chris
A successful one. BURN!
Q.C.
HEYOOOO!
Chris
IN YOUR FACE! BOOOOM!
Samantha
Wow there
Q.C.
https://en.wikipedia.org/wiki/List_of_burn_centers_in_the_United_States
Chris
ROASTED. Find your nearest center, Donnie. Ya ass just got burnt
Samantha
All bad
Chris
How do you guys feel about Mockumentaries? I highly recommend any of the Christopher Guest movies
Q.C.
Like Paranormal Activity–or more comedic ones?
Chris
His latest, "Mascots", is on Netflix and it is wonderful.
Samantha
Yes 'Mascots'! Ahh 'Best in Show' is so good!
Q.C.
I never saw any of these! Time to add to the list!
Samantha
Good stuff though
Chris
Ok, let's wrap this up: what's everyone's favorite documentary?
Samantha
Tough question – I may have to crazy on this one and say 'March of the Penguins'!
Chris
Oh, that's a great one
Q.C.
Mine is 'Star Wars'
Samantha
I knew you were going to go there
Chris
Morgan Freeman could make paint drying sound captivating.
Samantha
Can there be a documentary on Morgan Freeman narrated by Morgan Freeman?
Q.C.
I would love that
Chris
My favorite documentary is probably '102 Minutes That Changed America'.
Q.C.
'102 Minutes…' is fantastic. Chilling
Chris
It's about 9/11, goes minute-by-minute from the time the first plane hits till the towers fall, and is comprised entirely of non-news home videos.
Samantha
Wow
Chris
Currently available on the History Channel On-Demand, I believe. Also on the Internet somewhere. There's a part after the second tower falls where a family is recording from their apartment a few blocks from the WTC. Their young child keeps asking what is happening and they have to assure them that everything is okay and to go in another room. When the child goes into the next room, the parents both break down audibly. At that point, someone began chopping an onion in my apartment.
Samantha
I think we have given people some great docs to go check out
Q.C.
Check out all 7 Star Wars documentaries about JFK's push to beat Russia in the Cold War, narrated by Mark Hamill, Samuel L Jackson, & Daisy Ridley
Chris
In terms of super-duper conspiracy stuff though, you can't go wrong with "Zeitgiest: The Movie"
Samantha
Every review has to mention a conspiracy, I am glad we got a couple in today
Chris
ARE YOU SAYING IT'S SOME KIND OF CONSPIRACY, SAM?
Samantha
Everything is as it appears
Chris
Well, that's it for this week! See you guys next time
Q.C.
#TheEmpireDidNothingWrong