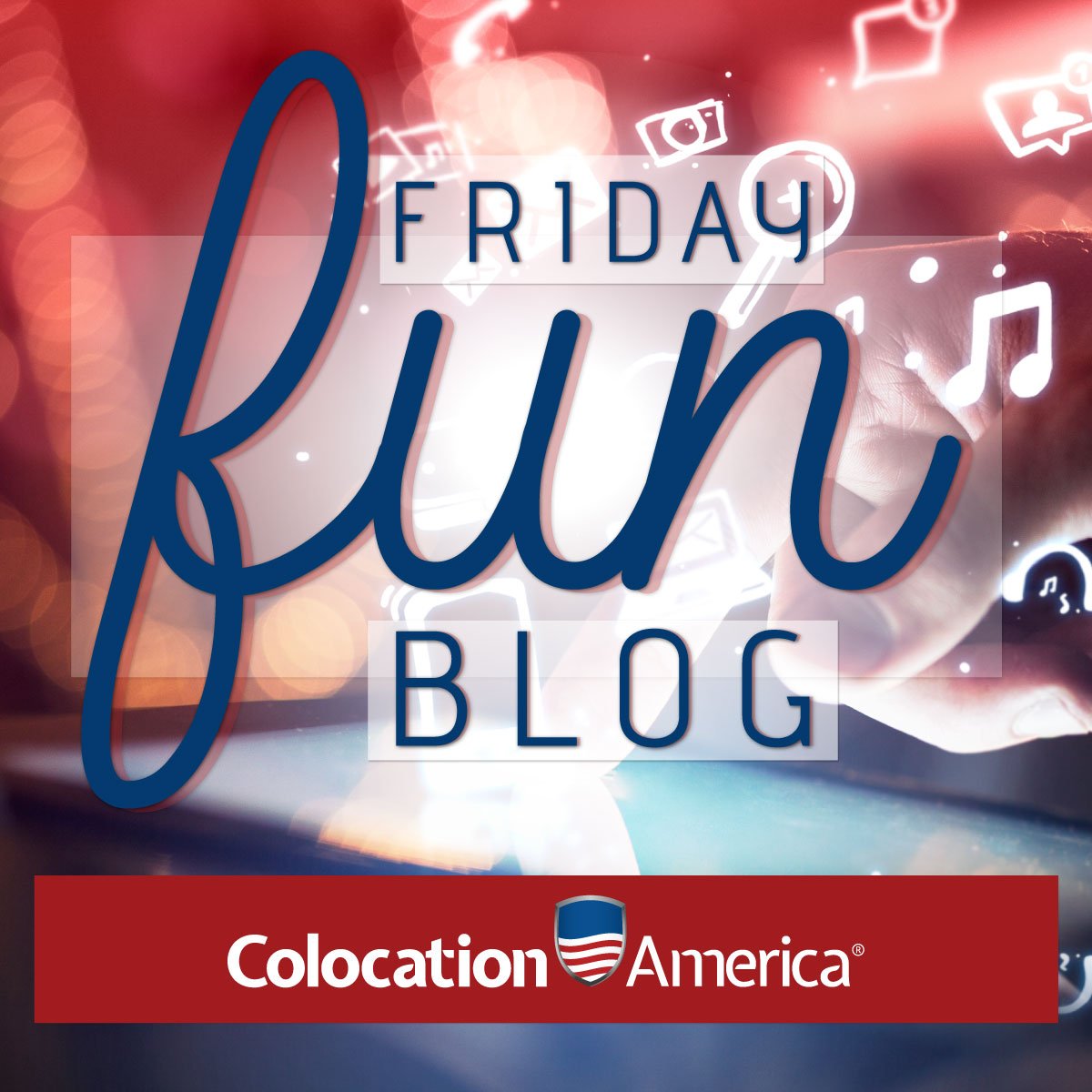 Friday Fun Blog: Thailand Bites Your Snake Edition
May 27, 2016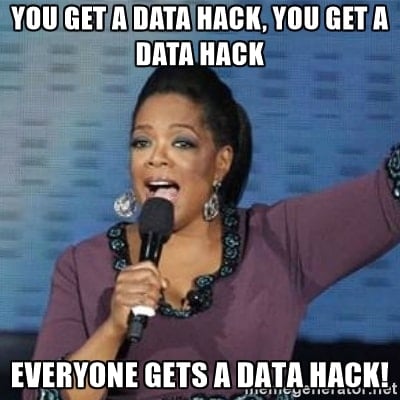 This Week in Getting Hacked: Oprah-Style Hack Giveaway Edition
June 8, 2016
Chris     
THE FUNNEST OF FACTS aka TOPICS ARE RUNNING THIN, GUYS. Get your Google out because it's time for the Colocation America Staff to review (not really) your favorite fun facts!
Q.C.     
Fun facts, eh? Neat
Samantha     
Do people have "fun facts" anymore thanks to Google? No one ever wonders anything anymore…
Q.C.     
My mom does because she always forgets about Google
Chris     
Yeah, Google really ruined the whole bar argument
Q.C.     
What's your favorite fun fact?
Samantha     
Hold up—what is considered a fun fact?
Q.C.     
Something where you'll say, "Ah, that's fun"
Chris     
When I was in college and trying to pick up girls, I would tell them that I played for a AAA minor league baseball team. Is that a fun fact? Now I can't, because THANKS GOOGLE
Q.C.     
That is not a fact, but I'm sure it was rather fun
Chris     
So much fun
Samantha     
Yeah – my golf guy did that to me last year – he told everyone he played professional golf and, well, Google shot it down
Chris     
I also once told a girl I was a dolphin trainer despite living in supremely landlocked Pittsburgh, PA
Samantha     
Did that work?
Q.C.     
Nah man, those Three River Dolphins are some of the best dolphins around
Chris
Yeah, I trained those rare Monongahela River dolphins.
Q.C.     
Anne Frank and MLK were born in the same year—there's a fun one
Samantha     
4-20 is Hitler's birthday
Chris     
Here's a good one: vending machines kill 4 times as many people as sharks per year
Q.C.     
Ok—which came first? The Aztecs or Oxford University
Chris     
Oxford!
Q.C.     
Indeed!
Samantha     
You are more likely to get in an "airplane crash" while taxiing then actually during flying PS – I have yet to use Google for any of these fun facts! Which also means I am not confirming these are true facts.
Q.C.     
"Statistically you're more likely to die on the way to the airport" — Lloyd Christmas
Chris     
Here's a mind-blowing fun fact: the brain named itself and psychology is the brain trying to understand itself
Samantha     
I love that one!
Q.C.     
I'm pretty sure we've been to the moon and back before the Cubs made it back to a World Series. Which seems a lot harder than a 1 in 15 chance
Samantha     
Oh here's a good one: there is no crying in baseball.
Chris     
Speaking of the moon, a TI-83 calculator has six times more processing power than the computer that put Apollo 11 on the moon
Q.C.     
We went there on a flying toaster. LOOK IT UP
Chris     
This is true. It was a very brave toaster, as well
Q.C.     
The bravest, some might say
Samantha     
Love that movie – I think Netflix or was it Hulu Plus just added it
Chris     
Are any of you left-handed?
Q.C.     
No. I'm not some FREAK
Samantha  
Nope!
Chris     
Well, good–because more than 2500 left-handed people die from using things meant for right-handed people each year
Q.C.     
Hmmm now that's pretty interesting
Chris     
Right? Never run with right-handed scissors
Samantha     
Speaking of dying – the designer of the unsinkable Titanic died on the Titanic
Chris     
That's true! He wanted to add more lifeboats and other sink-preventing measures and they totally denied him.
Samantha     
Yep!
Chris     
If I were him, I'd be running around screaming, "I TOLD YOU SO!!!!!"
Samantha     
And not help anyone get off?
Q.C.     
Pft, I wouldn't help at all
Chris     
No. I wanted to add more lifeboats. They said no. F them
Samantha     
Remind me to not be in a life or death situation with you
Chris
The average human has anywhere between 2 to 9 pounds of bacteria in their body
Samantha   
We shed every night, too
Chris     
We are literally scumbags
Q.C.     
16 pennies stacked = 1 inch. 16 pennies in a line = 1 foot
Samantha     
Oh the penny one is a good one!
Chris     
Woah, no way
Samantha     
I need to up my fun fact game. Here is a fun fact: the fun fact book I bought like 20 years ago is still being sold at Barnes and Noble (as of Saturday night when I was there…)
Chris     
Fun fact: Barnes and Noble is still a thing
Q.C.     
Octopuses (yes, it's octopuses) have 6 arms and 2 legs, not 8 legs. TAKE THAT SCIENTISTS
Chris     
The total weight of all the ants on Earth is greater than the total weight of all the humans on Earth
Samantha     
Gross
Chris     
That's a lot of ants
Q.C.     
A deer can jump higher than the average house
Samantha     
Are you two reviewing animals now?
Chris     
No, just spewing facts, bruh
Q.C.     
No, i'm just saying the deer has very strong back legs and a house can't jump at all, therefore, a deer can jump higher than the average house. IT'S JUST SCIENCE
Samantha     
Well at least 6 Americans have been accidentally shot by dogs in the past 5 years
Chris     
Dogs are taking over
Q.C.     
"Accidentally"
Samantha     
It's not the apes, it's the dogs we need to worry about
Chris     
In 2008, there was a survey that resulted in 58% of British teens believing Sherlock Holmes was real, while 20% believed Winston Churchill was not real. I imagine that Venn Diagram overlaps significantly.
Samantha     
I love Churchill!
Q.C.     
22% thought he was the same person
Samantha     
Speaking of craziness in politics and law – a lawyer in New York tried to settle a civil suit by invoking his right to trial by combat (edited)
Q.C.     
That's amazing
Samantha     
Oh and that was in 2015
Q.C.     
Was he granted it?
Chris     
I would love to see that
Samantha     
It is the true American way
Chris     
The Wright Brothers first flew in 1903, 66 years later we were on the moon
Samantha     
Again, the American way
Chris     
USA USA USA!
Q.C.     
50 years later, we'll be on MARS
Chris     
USA USA USA!
Samantha     
Speaking of the outer space – Jimmy Carter promised to release all government UFO info when elected…clearly he lied.
Chris
THE TRUTH IS STILL OUT THERE.
Q.C.     
Hillary is claiming to make public the records of the goings-on of Area 51
Chris     
This is true
Q.C.     
But we all know the best aliens are from the Trump Tower Grill. I love the extraterrestrial!
Chris     
The popular video game Duck Hunt is actually a 2 player game. Player 2 controls the ducks
Samantha
I hated that dog.
Q.C.
Everyone did, Sam. That smug bastard.
Chris     
There are more fake flamingos than there are real flamingos
Q.C.     
The sun accounts for 99.86% of the solar systems' mass
Chris     
Martin Sheen's real name was Ramon Estevez. So Charlie Sheen changed his name to capitalize on his dad's changed name. And that's how you get AIDS
Q.C.     
Hahahahha too bad they aren't German. 1% of the German population is immune to AIDS
Chris     
Woah wait…Germans are immune to AIDS?
Q.C.     
Some of them
Samantha     
Interesting. That is good news for me and my German-ness
Q.C.     
…Were you planning on getting AIDS?
Samantha     
Oh, people
Chris
Earth would be the size of a baseball if there were not space in between its atoms
Samantha     
How do you know we are not already the size of a baseball?
Q.C.     
Ooooooooooooooh Sam just got all SCIENCEY up in here. Quantum physics, yo! String theory, b*tches!
Chris     
The largest air force in the world is the US Air Force. The second largest air force in the world is the US Navy.
Q.C.     
Samantha     
Creepy!
Q.C.     
Chris     
If you shave a bald eagles wings, there's a fully functional male arm underneath it. No one denies this.
Samantha     
Oh here is a new one! Bison is the US National Mammal. Like as of 2 weeks ago
Chris     
That's awesome! Did you know the population of Ireland is still 2 million less than it was before the potato famine, 160 years ago?
Q.C.     
That's because they ate their babies to stave off the famine!
Samantha     
Oh no!
Chris     
If you keep going North, you will eventually go South. If you keep going East, you will never go West.
Q.C.     
https://en.wikipedia.org/wiki/A_Modest_Proposal
Samantha     
Fun Fact of the Day: My dog just killed my new bracelet in the middle of this review.
Q.C.     
When the oldest person on Earth was born, there was a completely different set of people on Earth. Every single one of them
Samantha     
How does that make sense?
Q.C.     
Because he's the oldest person, so when he was born, there was an entirely different set of people, no overlapping
Chris     
100+ years is a long-ass time
Q.C.     
There are more lakes in Canada than the rest of the world combined.
Samantha     
Do you know what the word is for the day after tomorrow? "Overmorrow"
Q.C.
I did know that!
Chris
Definitely going to start using "overmorrow".
Q.C.     
One million seconds is a little over 11 days. One billion seconds is over 31 years. Everyone knows a billion is a 1000 million, but the size difference is still difficult to conceptualize
Samantha     
Q – Did you just do that math in your head? And do not lie – 60% of people can't have a 10-minutes conversation without lying at least once
Q.C.     
Uhhhhhh. I sure didn't do that math in my head, but I was going to lie about it
Samantha     
Naw, lies.
Q.C.   
The "L" in Samuel L Jackson stands for "Motherf****r."
Chris
That's true. It's on his driver's license.
Samantha
Are you having a soda right now? Apparently 600 ml of soda a day ages a person the same rate as smoking! Once again, I cannot confirm the source of any of these facts but I am genius and do not lie so they must be true
Q.C.     
What about zero-calorie sodas? Marketing genius's way to get me
Chris     
Zero-calorie sodas are literally acid. Don't quote me on that
Q.C.     
I'm ok with that
Samantha     
Have you ever seen what Coke does to a nail?
Q.C.     
I have. Again, I'm tougher than nails, so….
Chris     
Have you seen what I do to a Coke?
Samantha     
Ew?
Chris     
IT'S NOT PRETTY BUT IT'S WHAT I DO, SAM
Q.C.     
Macaulay Culkin and Ryan Gosling are the same age
Chris     
No way. Macaulay Culkin looks 70. That guy has not aged well for someone who used to date Mila Kunis, whom I only assume is a living Fountain of Youth.
Samantha     
Speaking of celebrities – do you know the movie Teen Witch?
Q.C.     
Yes
Samantha     
The main girl in it is Blake Lively's sister!
Q.C.     
Oh my. Intersting
Samantha     
This is real – they look the same!
Q.C.     
Here's more math, Sam:
111,111,111 x 111,111,111 = 12,345,678,987,654,321
Chris     
Okay everyone, one more fun fact from each of you before we go
Q.C.     
Alright: Kangaroos have three vaginas and two uteri. They can be perpetually pregnant. And I'm out
Samantha     
There is a museum of Failed Products in Ann Arbor, MI. It contains products that tanked within months of their release. Like Toaster Eggs? Cause that seems stupid
Q.C.     
I'd argue Ann Arbor, MI is a failed product….
Chris     
We were talking about the awesomness of the USA earlier, but it was founded on getting totally sloshed. The delegates at the Constitutional Convention spent their time getting hammered drunk. One document from the convention is a bill for a party on September 15, 1787, two days before signing the Constitution. They tallied up 54 bottles of Madeira, 60 bottles of claret, 8 bottle of whiskey, 8 bottles of cider, 12 bottles of beer, and 7 bowls of alcoholic punch. This was for 55 people.
Samantha     
Ah, no wonder my people moved here
Q.C.     
OH MAN WE'RE AWESOME! TAKE THAT YOU REDCOAT BASTARDS!
Chris
USA USA USA USA USA!!!!!
Samantha     
And scene
Chris  
That's it for this week–thanks!
*Main photo credit: tsk.com