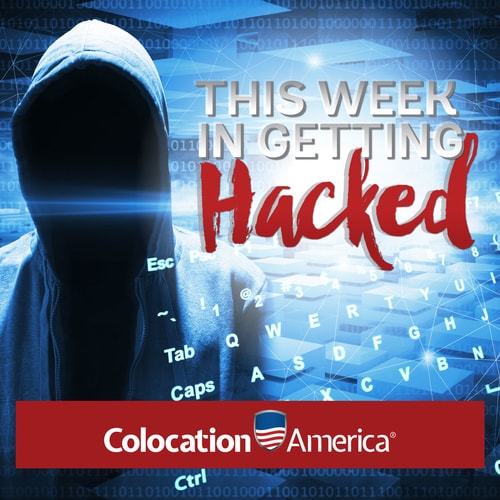 This Week in Getting Hacked: Poodle Corp Drama Edition
June 29, 2016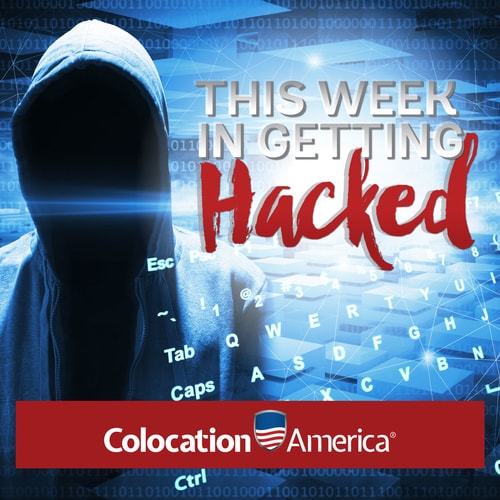 This Week in Getting Hacked: Hacked Ignitions Edition
July 6, 2016
Chris
It's the most wonderful time of the year (depending on when you read this). We're talking HOLIDAYS today!
Samantha
Flat out – what is your favorite holiday? And does your birthday count as a holiday?
Q.C.
Sure, why not? Christmas is my favorite holiday because it has all the food of Thanksgiving, but I also get gifts
Chris
My favorite holiday is the 4th of July. It's summer, so you can go outside and celebrate, and then you get to blow stuff up for freedom. Birthday's are a personal holiday. Neither I nor the US Government observe it as a federal holiday.
Samantha
So only Federal Holiday's count?
Chris
Well, let's talk federal first, then we can go fringe holidays. Because I have a LOT of opinions on Arbor Day
Q.C.
Go ahead. I'm ready to hear some strong opinions on Arbor Day. That Day needs to be dropped down a peg
Chris
First off, I'm a huge fan of trees, but they don't deserve their own holiday. AT ALL. Not only because it's a stupid thing to celebrate, but it opens up the floodgates for so many other inanimate objects that someone will inevitably try to rally for.
Then you gotta celebrate Shrub Day, and Wheat Day, and then the entire movement goes off the rails, and the next thing you know, the Post Office isn't open because we have to observe Thorn Bush Day
Q.C.
I would celebrate the s**t out of Wheat Day
Samantha
Wait – Arbor Day is not an approved Federal holiday
Chris
Good. F*ck trees.
Samantha
Your bank is lying to you! Find a new bank that does not like trees
Chris
Judging by the amount of paper Chase sends me per month, they already don't like trees
Samantha
Don't you have a paperless option? I am now worried about trees
Q.C.
There are more trees on Earth than stars in the observable universe, Sam. They'll be fine
Chris
I do have the paperless option, but that doesn't stop them from sending me credit card offers on a weekly basis.
Samantha
Really? Why did we not include this on our "fun facts" review?
Q.C.
Samantha
Another fun fact: I thought we changed the name of "Washington's Birthday" to "Presidents Day"
Q.C.
Only if you read the news through the lens of the liberal media, Sam
Samantha
PS our government has it under "Life in the US"
Q.C.
Interesting
Samantha
I did not realize that Christmas Day was a Federal Holiday!
Q.C.
'Course it is!
Samantha
I thought religion and state were kept separate…
Q.C.
Well most of these holidays are based in some religion
Samantha
Like Labor Day?
Q.C.
Absolutely like Labor Day
Samantha
Do they have Space Day?
Chris
Space Day is the first Friday in May
Samantha
This article probably came out on April Fools Day (a pointless holiday). I mean, there is a day for everything now, right? I am sure there is a "Day for Everything" Day
Q.C.
Anyone celebrate Festivus?
Chris
My birthday is on Festivus!
Q.C.
Yeah it is! That's so awesome.
Chris
It's pretty convenient that Festivus has a test of strength, since my birthday ritual has me defeat someone my same age in combat
Q.C.
…combat?
Samantha
Wow – serious birthday!
Chris
Yeah, hand to hand combat. Right as you wake up. Alarm. Combat.
Q.C.
How has that worked out for you?
Chris
I'm still here, aren't I?
Q.C.
Hahahahha you sure are. That's impressive. So when you popped out of the womb, they made you fight the baby in the next crib?
Chris
It starts at age 5 and up. I'm not an animal
Samantha
So were you in the movie 300?
Chris
In it? Living it.
Q.C.
Lmao. And that's the true spirit of Arbor Day
Samantha
Arbor Day is not about killing things? I mean aren't you planting stuff?
Q.C.
Who said anything about killing anyone?
Chris
Yeah, it's just combat. Not death-combat.
Q.C.
My birthday is on Jesus's birthday
"Presidents of the Church, including Harold B. Lee (p. 2) and Spencer W. Kimball (p. 54), have reaffirmed that April 6 is the true anniversary of Christ's birth, but have encouraged Church members to join with other Christians in observing Christmas as a special day for remembering Jesus' birth and teachings"
I should clarify that only the Mormons really believe that
Samantha
I love that line "but have encouraged Church members to join with other Christians in observing Christmas…" HAHA. I thought everyone agreed Jesus was not born near December
Chris
Sam, what's your favorite holiday and why?
Samantha
Favorite holiday goes to Thanksgiving – I love hanging with my family and I dig the Puppy Bowl, haha
Q.C.
I thought the Puppy Bowl was on Super Bowl Sunday?
Chris
Yeah me too. Sam, are you thinking of the Super Bowl? Both have copious amounts of food, football, and no real purpose
Samantha
No the cute puppy one!
Chris
Yeah, the one that happens on Super Bowl Sunday. Sorry, Big Game Sunday. Sorry, That One Really Important Football Game at the End of the Season To Decide a Championship (Please don't sue us!)
Q.C.
Superb Owl
Samantha
Yeah does this count as a holiday?
Chris
Does what count as a holiday?
Samantha
The Big Game Who Cannot Be Named.
Chris
It's huge, no doubt, but I don't think it warrants a holiday. It's just a cool cultural thing we can all get together for, not something to celebrate
Q.C.
It feels like a holiday, that's for sure
Chris
What do you think has more media lead-up, the week before Christmas or the week before the Super Bowl?
Q.C.
Christmas, for sure
Chris
Easily. Okay–what's everyone's favorite fringe holiday?
Q.C.
It's a tie between the Superb Owl and May the 4th.
Chris
Mine is International Skeptics Day–celebrated on January 13th, October 13th, or the first Friday of the year. Nobody can really say for sure when it is.
Samantha
Well June 14th is Own Your Share of America Day! That seems like a kind of cool fringe holiday
Chris
Yeah it does, and we hope you own your share of America this July 4th as you celebrate America's Independence Day (the one where we broke from England, not the alien invasion one). Have a safe and happy Fourth, everyone!