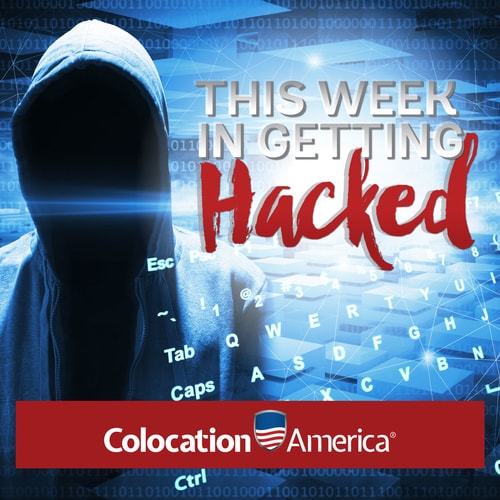 This Week in Getting Hacked: Hacking Forums Getting Hacked Edition
May 19, 2016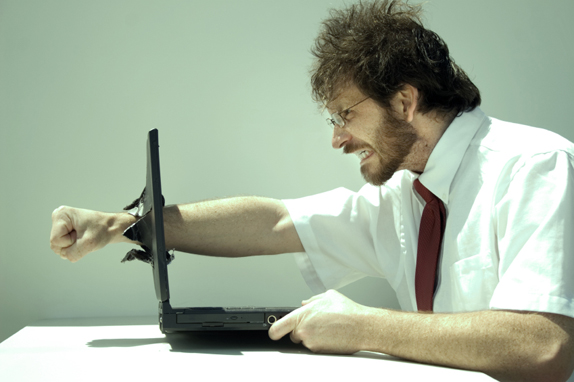 Leaders: Don't Be Afraid of Your Emotions
May 23, 2016
Chris     
Welcome back to Colocation America Reviews–where we kinda-sorta "review" things. Maybe. Who knows? Anyways, our topic this week is music!
Q.C.     
I'm a big fan of circus music, I'll just throw that out there
Samantha     
I listen to everything but I will say that circus music is not the top of my list.
Chris     
That's an interesting way to start, and a confession that I'm sure you should keep to yourself
Q.C.     
Good enough for The Who, good enough for me!
Samantha     
I mean, The Beatles sang about a Yellow Submarine so…
Chris     
What is it about circus music that you like?
Q.C.     
Mainly the circus aspect of it. I'd give circus music an 8 out of 10
Chris     
Do you listen to circus music on your iPod in the car? I'm just wondering where the context for that would ever come up
Q.C.     
Occasionally
Chris     
If it's on shuffle
Q.C.     
Yeah
Samantha     
Everyone knows not to shuffle my iPod – they could easily get circus music. I mean, I have the "Golf Boys" singing Oh, Oh, Oh
Q.C.     
Let's, uh, change the subject here
Samantha     
And yes, the Golf Boys are a thing
Q.C.     
Interesting
Chris     
Golf Boys?
Q.C.     
Is this now "Music Confessions?"
Chris     
I am finding out a lot about both of you right now
Samantha     
Yeah, it was like 3 professional golfers
Q.C.     
Out of 10, Sam, how would you rate the Golf Boys? Better or worse than circus music?
Samantha     
Well it's on my Mini Golf playlist so its a 9.8/10
Chris     
Oh, that's an interesting playlist that I never want to hear
Q.C.     
Oddly specific, but I respect that
Samantha     
I mean, they repeat "Oh, Oh, Oh"
Q.C.     
Are you the person that has their phone on speaker playing music while you mini golf? Cause those people get a 0 out of 10 in any type of situation
Samantha     
When you run the Mini Golf Course, you can do whatever you want
Chris     
Have the Golf Boys ever been nominated for any music awards? Or have they been recognized by the PGA? Also, what bad decisions in your life lead you to find out about and ENJOY the Golf Boys?
Q.C.     
I assume you mean you just run around the course
Chris     
Q–same question to you, but about circus music
Samantha     
Real Lyric: "you want to hit the ball now".
Chris     
Of course Rickie Fowler is in it
Samantha     
Of course!
Q.C.     
To answer your question…Um, really just listening to The Who's best of with that Cobwebs and Strange song and I was like, that's kind of wacky and fun, so I just went with it
Chris     
Who's your favorite circus-music artist? Barnham or Baley?
Q.C.     
Hahahaha my favorite circus-music artist is without a doubt Charles Dibdin
Samantha     
Changing subjects – does anyone have a life "theme song"?
Q.C.
But yeah, let's, uh, change the subject and answer Sam's question
Chris     
Ice Cube – "Today Was A Good Day". Because it perfectly captures my upbringing as a young white boy in the suburbs
Q.C.     
Oh without a doubt
Chris     
I didn't even have to use my AK
Samantha     
I did not see that coming
Q.C.     
Eminem – "Drips". Sam?
Chris     
By the way, I'm 100% serious. I love that song
Q.C.     
By the way, I'm 001% serious, I hate that song
Samantha     
In grad school my theme song was "Headlines" by Drake because I loved the line "Drinking every night because we drink to my accomplishments"
Q.C.     
Hahahaha nice!
Samantha     
I put that line in a paper once too. And this summer my theme song was "Assh*le" by Ben Limpic. I go into phases
Q.C.     
I read that as Limp Bizkit
Chris     
Hahah. Ok, current favorite artist?
Q.C.     
Metallica
Chris     
You can never go wrong with Metallica
Q.C.     
GOAT
Chris     
I'm not even a rock/metal fan but I like Metallica
Samantha     
Really?
Q.C.     
They're the best
Chris     
They have an amazing catalog
Samantha     
I am digging Jess Glynne right now
Q.C.     
Hmm never heard of her. Recommend any songs?
Samantha     
Yeah, "Hold My Hand" is probably one of her most popular ones. But recently I have had "Dont Be So Hard on Yourself" on repeat
Q.C.     
Yeah, I've heard that "Hold My Hand" song before, just never knew who sang it–pretty good! Chris, what about you–Favorite artist?
Chris     
Currently: Chance the Rapper
Samantha     
Do you only listen to rap?
Chris     
Mostly, yes. I also prefer bluesy rock/southern rock. Gary Clark Jr is another great artist
Q.C.     
Music's great because there's so many options
Chris     
Dude can play a guitar
Q.C.     
Yeah he can. My buddy loves him, but I've never given him a good listen. Mainly because Dave Matthews Band is his favorite band, so I'm slightly judging him (no offense to Dave Matthews)
Samantha     
How do you two feel about Nathaniel Ratecliff?
Chris     
Haven't heard of Nathaniel Ratecliff
Q.C.     
Me neither. I'm listening to "Look It Here" now, though. Pretty good
Samantha     
Dudes – you are killing me!
Chris     
A cursory glance of Nathaniel Ratecliff tells me I might like him–I'll check him out
Samantha     
He was at Coachella apparently (it is actually Nathaniel Rateliff & the Night Sweats)
Q.C.     
Have you heard of Béla Fleck and the Flecktones?
Samantha     
Yes. Way to pull out the banjo
Q.C.     
Victor Wooten plays for them, and I'll be damned if there's a better bassist than he
Chris     
That's a bold statement that….uhhh, that one guy….might have an issue with (I don't know bassists)
Q.C.     
There's also a guy named Spaceman, who is their drummer, but he uses a guitar looking things with buttons that make drum sounds from audio files
Chris
A keytar?  
Samantha     
Our Spiceworks account person would be upset – she plays bass
Q.C.     
Y'all aren't into hard rock / metal, so let's just skip my "have you heard" band lol. There's no way of putting this that doesn't make me sound like some kind of asshole, but some of the stuff I listen to isn't for casual listening. Like, "hey check out this song to know the band", like you can with other genres and that makes me sad.
Chris     
Ahh, that's rough
Samantha     
Best concert you have ever been at – go!
Chris     
I'm not a fan of concerts. Is that bad? I've been dragged to most concerts and end up really not liking them
Samantha     
I agree but if the person is naturally gifted they are amazing!
Q.C.     
The best concert I've been to has been Bayside or Bad Religion. Both put on a damn fine show
Samantha     
Best concert – Michael Buble, for sure!
Chris     
All the people I want to see I end up finding out they already came through town after the fact
Samantha     
Well you need to get on that, haha
Q.C.     
The coolest show I've been to, however, was Metallica's "Too Heavy For Halftime" show before this year's Super Bowl. It was out on AT&T Park in SF, which was pretty cool
Samantha     
On a more real point on concerts, who can afford them anymore?!
Q.C.     
Right!?
Samantha     
I mean, you have to spend over $100 to get good seats
Chris     
Totally. Although, if I could bring up Chance again,–and here's a good reason about why you should support him–he only makes money from touring and merch. He puts all of his music out there for free. So if you get a chance to see Chance, go support ya boy
Samantha     
Where is he from?
Chris     
Chicago. He met Kanye West so he's never going to fail.
Q.C.     
Good CHANCE I wasn't going to pay for his music anyways…. (I'll see myself out)
Chris     
Heyooooooo
Samantha     
It just got real! Speaking of name puns – is Flo Rida really just Florida?
Chris     
Yes
Q.C.     
Mind was blown when I first figured that out
Chris     
Ok, all-time favorite artist?
Q.C.     
Without a doubt: Marky Mark and the Funky Bunch. But seriously, Metallica.
Chris     
They did bring those good vibrations
Samantha     
I do not have one… But the top 5 artists as far as the amount of their music I have is (not in any particular order and I am just guessing): Taylor Swift, Eminem, Joss Stone, Mary J Blige, and, by default, Garth Brooks (long story, haha)
Q.C.     
Garth! Hell yeah!
Chris     
Garth is nice
Q.C.     
I saw Eminem and Rhianna at the Rose Bowl last year. I don't know why I was there, but I was. She had a Judas Priest shirt on, which I thought was a little strange
Samantha     
Yeah – solid dude! Thunder Rolls – best background music for a song ever! Well Kanye West performed at my High School where he made a fool of himself
Q.C.   
Hahahah Oh, Kanye
Chris     
DON'T YOU DARE SULLY THE NAME OF KANYE WEST. PRAISE YEEZUS
Q.C.     
Is he your favorite, Chris?
Chris     
All-time, yes. Love him. And I will fight anyone that says otherwise
Q.C.     
Do you have a pair of Yeezys?
Chris     
I do not, s**t costs too much
Samantha     
I mean, he said "where is the class of 2005 at?" and 2005 had already graduated…
Chris
KANYE DON'T CARE ABOUT YEARS
Q.C.     
Lmao
Chris     
WHEN YOU YEEZUS YOU DON'T NEED TO KNOW WHAT YEAR IT IS
Q.C.     
Kanye invented time, I've heard
Chris     
This is true
Samantha     
And then they asked him a question he could not answer so the lovely students of SAMOHI posted the question all over the school the next day.
Q.C.     
He's the subject of the one of the greatest South Park episodes, too
Chris
Yeah he is! Fishsticks.
Q.C.
Ok, guilty-pleasure artist? Like someone you love, but hate/ are embarrassed to admit.
Chris     
Any 90's boy band. *NSYNC, Backstreet Boys. No Strings Attached by *NSYNC might be one of the best albums of all time
Q.C.     
No doubt there. Such a cultural impact too
Chris     
Seriously–that whole period was a great time for music. You just had to wade through a lot of shit
Q.C.     
Hahahahah you sure did
Samantha     
I agree. I have every song from the High School Musical trilogy…
Q.C.     
Nice!
Chris     
Ohh, that's super guilty
Q.C.     
Mine would be Five Finger Death Punch. The name says it all….
Samantha     
We should rename these reviews to: "Why Samantha Wont Find The "One""
Q.C.     
HAHAHAHA oh no!
Samantha     
It's all good – I just have to sway potential suitors away from these articles
Chris     
Hahahah. Or show it to them and be like, "THIS IS WHO I AM"
Q.C.     
Never apologize, Sam
Chris     
Ever. Ok–Least favorite genre of music?
Samantha     
Sorry Q – metal but more specifically scream. Like can you stop screaming?
Q.C.     
No need to apologize, I don't like the screaming anyways, but the music behind it is great. I tune it out. Mine's that crappy hip-hop rap crap. Like that "Work" song by Rhianna. How is that even music?
Chris     
Fun fact: a homeless or just super drunk guy sang "Work" outside of my apartment for around 2 hours on a Saturday night a month ago
Q.C.     
HAHAHAHAH that's fantastic
Chris     
Except he didn't know the rest of the words and just kept repeating, "Work work work work work"
Q.C.     
Hahahha there's other words?
Samantha     
I mean, isn't that the song? HAHA
Q.C.     
So awful
Chris     
There's other words, but he mumbled them and got right back to "work"
Samantha     
Does anyone else notice that song titles seem to go in cycles – like all of sudden there are 20 songs out now with "work" in the title
Q.C.     
Ugh. But yeah, songs like that, if there's a genre attached to that
Chris     
I would say country. I used to be a big fan, actually, but now I haven't turned on country radio in about 2 years.
Samantha     
Ah country is really just rock now
Q.C.     
Seriously
Chris     
I know hip-hop repeats a lot of the same themes, but at least they do it in an artistic way with metaphors and wordplay. Country is just beating a dead horse
Q.C.     
I heard a country song the other day that had the lyric, "hell yeah I love my truck!"
Samantha     
Well the dude clearly loves his truck!
Q.C.     
And that's just so awesome to me
Chris     
Exactly! They're just super blatant about it now with no artistic value
Samantha     
And rock doesn't exist. Rock is now "alternative"
Q.C.     
*ahem* Metallica still exists….So rock still exists
Samantha     
Aren't they considered "hard rock"?
Q.C.     
They ARE Rock
Samantha     
The same way that Taylor Swift is no longer country and just pop or Pink started as R&B and then went to rock and is now pop
Q.C.     
I guess so, but they turn up on every rock station or playlist
Chris     
I contend that there is no better "pump up" song than "Enter Sandman" by Metallica
Q.C.     
Yep. "Sandman" is the ultimate pump up, you're right. Fantastic.
Samantha     
A song just came on my iPod – "That is How You Know You F*cked Up"
Chris     
Well, I think we're done here. This was a great discussion, and I like seeing all the different musical tastes we have. I think we can all agree on one thing, circus music is horrible. See you next time!
Q.C.     
Chris
Oh god, the horror!