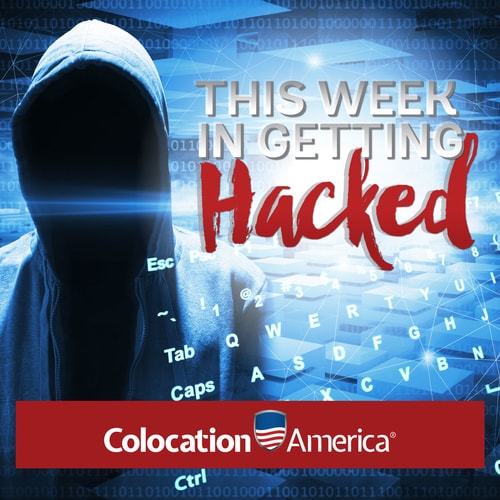 This Week in Getting Hacked: Cover up Your Webcam Edition
September 29, 2016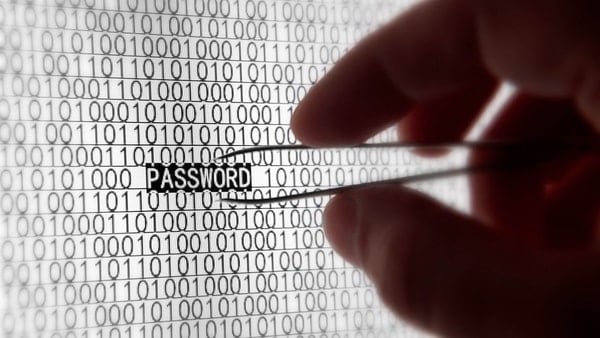 10 Simple Tips to Be More Secure Online
October 4, 2016
Chris
We're in the thick of the 2016 Presidential Election, with the first Presidential debate happening on Monday. So let's talk Presidents! First off, if I could sum up my politics in one sentence, it'd be from Nas: "I'm out for dead presidents to represent me." C.R.E.A.M. Dolla dolla bills y'all
Samantha
Presidents? What are those?
Q.C.
I would like to endorse who could have been the best president ever: Alexander Hamilton
Chris
It was amazing that he was able to get so much done while communicating only in song
Q.C.
But anyways, let's start by saying who we're voting for in this upcoming election
Chris
I'm writing in Kanye West.
Q.C.
I thought he was going to run in 2020?
Chris
Trying to get the movement started already. KANYE 2020 "HOW SWAY"
Q.C.
He might be a bigger disaster than what we have now, and that's with all due respect to Yeezy
Chris
Don't you dare say that—he made College Dropout
Samantha
I avoid conversations of politics so this is a hard one for me.
Chris
That's why we're not going to talk politics and we're talking Presidents!
Samantha
We know Kanye is a real runner in 2020.
Q.C.
Just say Trump (like we all already know) and get on with it
Chris
First off—who is everyone's favorite president and why?
Q.C.
May I clarify the question?
Chris
Sure.
Q.C.
Is this favorite while president, or favorite because of their entire, awesome life?
Chris
Let's go with the latter first
Samantha
Abe was pretty cool but I think I have to go FDR
Q.C.
Oh, well then it's definitely Teddy
Samantha
Chris?
Chris
In terms of sheer awesomeness—Teddy Roosevelt. Anyone that can fight a bear or single-handedly build the Panama Canal by himself over a long weekend is definitely the baddest dude of all time.
Samantha
Did you know there are only 5 living US presidents
Q.C.
Are there really? Carter, Bush, Bush, Clinton, and Obama?
Chris
Yep
Q.C.
I guess you're right. Wow–I figured there would be a few more
Chris
Truman was able to cryogenically freeze himself. Project Manhattan. He's been living in secrecy with the lizard people under Mount Shasta.
Q.C.
Ah, yes. See—I knew there was more. Speaking of Obama, he'd be first on my list of Presidents to get a beer with
Samantha
Out of the 5 alive?
Q.C.
No, out of all of them
Samantha
Oh I would totally have a beer with George W Bush. I know – crazy
Q.C.
You know he's a painter now? He's not a good one, that's for sure
Chris
I'd definitely have a beer with Washington. First question, "Sup with all them wooden teeth?"
Samantha
He didn't have wooden teeth. I just saved you a beer.
Chris
Yeah he did
Samantha
Sorry—I am stuck on these paintings
Q.C.
Sam, how could he say he has wooden teeth, but also never tell a lie, if him having wooden teeth was a lie?
Chris
Oh sorry. I stand corrected–he didn't have wooden teeth, but he did have dentures made out of OTHER TEETH WTF. That's way worse than wooden teeth
Q.C.
Oh that's awesome. That's way more badass
Chris
Wearing other people's teeth like you're some serial killer? I mean, if it's the teeth of his enemies, that's pretty cool. But just random other teeth? Gross.
Q.C.
I defeated one of the greatest empires the world has ever seen… and ripped the teeth from King George himself to use as dentures
Chris
That's cool
Q.C.
That might move him above Teddy
Samantha
He didn't even want to be president, really
Chris
Who, Bush? We know. That's why CHENEY TOOK OVER 9/11 IT WAS AN INSIDE JOB TOWER 7
Samantha
Oh – no, not him—Washington. But that is an interesting point
Chris
Yeah, Washington was a reluctant first President
Samantha
I know a lot of random facts about Presidents without looking it up on Google
Q.C.
Does anyone give a rip about James Madison?
Samantha
James Who?
Q.C.
Yeah, ignore that. No one cares
Samantha
You know who was kind of cool for his time? Grover Cleveland
Chris
Named after the famed Sesame Street character
Q.C.
Ah, yes.
Chris
Why was Grover cool? I feel like we don't hear about these other Presidents
Samantha
I mean, only because he was single and then got married while president
Chris
Oh snap. We definitely wouldn't elect a single person today. Not a chance.
Samantha
Dear Editor Q – should "President" be capitalized?
Q.C.
Yes. If you're typing it on US soil, then yes. That's how these things work, I think
Samantha
I guess it is the same as Prime Minister
Q.C.
Only much better
Samantha
Can we take a moment here to just say that Churchill is my favorite ever?
Chris
I once read a biography about Harry Truman in elementary school for a book report. It was the most boring thing I've ever read. Probably why nobody talks about those other Presidents.
Q.C.
Yeah I just looked over a list of Presidents again and wooooboy are there some stinkers in there
Chris
I'll never forgive Truman for having a boring life.
Q.C.
Who, besides Truman, faced the toughest problem while in office?
Samantha
The Civil War was pretty bad
Chris
Bush, 9/11. Hands down. End of convo….BUT ONLY BECAUSE HE KNEW IT AND THAT'S WHY HE WAS IN FLORIDA WHILE DICK CHENEY WAS FORCING THE US INTO AN ENDLESS WAR!!1! TOWER 7 LOOK AT THE EVIDENCE
Q.C.
I read that you can see the face of Satan when one of the planes hit the tower
Samantha
Presidents Review turns into Conspiracy Theories. Who killed JFK?
Chris
DICK CHENEY
Q.C.
James Franco killed JFK
Chris
As ordered by the Illuminati who were ordered by the Reptilians to make a strategic move in the galactic war between themselves and the Grey Aliens
Q.C.
Under the command of the Plutonians
Chris
NO ONE DENIES THIS.
Samantha
Oooooookay.
Chris
Who is everyone's least favorite President?
Q.C.
Ok, so how far back do we have to go before we reach the first non-lizard President?
Chris
Aaron Burr was the last non-Reptilian President
Q.C.
HAHAHAHHAHAHA I love that statement so much hahahah I'm dying
Samantha
Wait—are we bringing up Vice Presidents too? And how do you know them?
Chris
I'm gonna be honest. I don't remember the majority of Presidents
Samantha
Lease favorite? Lyndon B Johnson
Q.C.
My least favorite, without a doubt, was Chester Arthur. Talk about a dope
Samantha
Random question – have either of you ever wanted to be President?
Q.C.
No way
Chris
Maybe when I was little and had zero power and felt like I wanted to have some sort of power. But now that I've looked at the "before and after" photos of Presidents—NOPE
Q.C.
Yeah that JFK before and after is a bad look
Samantha
Chris – you already don't have a lot of hair…It wouldn't be that bad, right?
Chris
I'm not worried about losing hair. I'm worried about looking like I haven't slept in 8 years
Q.C.
I guess black does crack
Samantha
…
Q.C.
(I'm so sorry guys)
Chris
You should be.
Samantha
For the record, I am sure he hasn't slept
Chris
Chris
Q.C.
hahahaha oh god
Chris
EVERYONE LOOKS WORSE! It does not look fun–you REALLY gotta want to be President
Samantha
You realize people do age, right?
Chris
Yes, but like THAT?!
Q.C.
Samantha
Or it's just make up
Q.C.
This guy at least got some color
Samantha
People may not trust you if they think you look all fresh and clean
HAHA
Chris
Ahhh, Reagan. Our last black-and-white President before the universe instituted color
Q.C.
I feel like carter just changed the part in his hair
Chris
Changing with the times, Jimmy
Samantha
Yeah, what?! No one does that
Chris
Carter kinda wasn't the best President, either
Q.C.
Yeah he sucked. This might be the most jarring change
Q.C.
Now THAT'S aging. I'll tell ya what, Reagan was all over the place before and after
Here he is completely changing races
Samantha
Chris – you want to know why you don't remember a lot of the presidents? It's because they, well, sucked
Chris
That's true. That Truman book I read? I had to either do a book report or a diorama. I opted for the diorama and since there was no exciting parts of the book, it was just two LEGO people standing in a LEGO forest.
Samantha
Did that work?
Chris
I got a B. F**k Truman.
Q.C.
Hahahaha. Dude what? That's a terrible grade. Did you at least have a bunch of dead Japanese LEGO people lying on the ground or disintegrated into walls?
Chris
Nah. They didn't really cover that part in the elementary school biography.
Q.C.
Oh, well I bet that would get you an A. When Trump invents time machines, I recommend going back in time and adding that
Chris
I would've at least been able to make a cool nuclear reactor or something
Samantha
Yeah "cool"
Q.C.
How awesome would it be to be the first elementary school kid to make a nuclear reactor out of LEGOs
Chris
They would've elected me class President
Q.C.
and I would have given you an A
Samantha
No – intelligence is not a requirement for Presidents
Chris
Did either of you run for class office?
Samantha
Nope!
Q.C.
Nope, I let the nerds do that, while I played football and did cool things and definitely didn't play D&D
Chris
I once ran for class treasurer on the platform that I'd refund any money that vending machines accidentally ate. That was my only platform.
Q.C.
Did it work?
Chris
I lost in a landslide.
Q.C.
Awww
Samantha
Good try though
Chris
Thanks guys
Q.C.
Those Trump branded time machines can't get here quickly enough for you. I hear he's ahead of schedule building them
Chris
I have so many mistakes to correct. Believe me. The HUGEST mistakes
Q.C.
I'd start with the two mentioned here first. I'm sure they were your two largest mistakes
Chris
Any other Presidential things we wanna talk about?
Fun fact: Lincoln was a huge fan of live theater.
Samantha
Ah so many other fun facts. Fun Fact #1264 in My Head: Thomas Jefferson had a lot of sex with everyone
Q.C.
"Always keep an open mind. Like me, for example, I don't really like the theater but I'm going to give it a shot" – Abraham Lincoln
Chris
HEYOOOOOO
Q.C.
Lincoln's last words were "Good thing these tickets were free, Major Rathbone, this play su-"
Chris
JFK's were, "What's that guy doing over on that kno–" BACK AND TO THE LEFT
Q.C.
HAHAHAHHA
Chris
9/11 WAS AN INSIDE JOB PERPETRATED BY THE LIZARDS NEVER FORGET! KANYE 2020 "HOW SWAY"! That's it for today guys. Thank you!