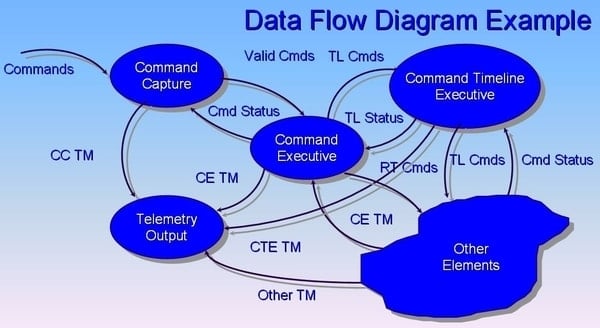 What Mistakes Should You Avoid in Python Database Development
July 21, 2016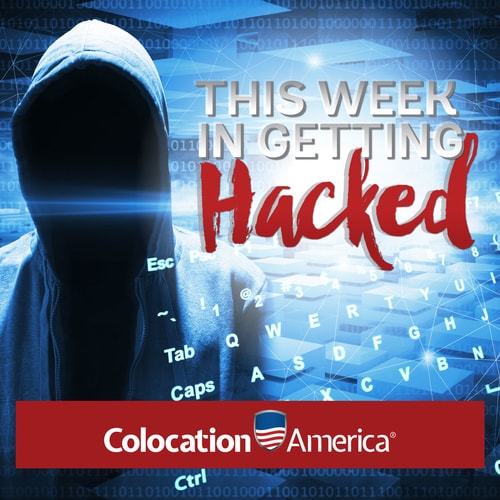 This Week in Getting Hacked: WikiLeaks Hacks the DNC Edition
July 28, 2016
Chris
Dust off your powdered wigs, leather dusters, and gaudy Renaissance wear, we're talking time periods today!
Samantha
Can I start of by saying that the Renaissance Faire in Los Angeles is my favorite thing to go to?
Chris
Yes, you can. I still have not gone, but desperately want to go
Samantha
You are missing out – beer, costumes, and food
Chris
Beer, costumes and food is what my Saturday's already consist of. Let's start here: what's your favorite time period?
Q.C.
Cretaceous period is the best period because of my main man Tyrannosaurus Rex. What can be better than giant lizards running around?
Chris
Not many things
Q.C.
And it's awesome
Chris
Well, "giant lizards" are debatable
Q.C.
Giant bird-like, lizard things
Chris
Feathery iguanas
Samantha
Can we back up and clarify what we consider a "time period"?
Chris
Sure. What would you like to define as a time period?
Q.C.
I would define it as anything with a beginning date and an ending date
Chris
Yeah, the feathery iguana time period from 1955-1973
Samantha
Well then my favorite time period includes some of Chris' feathery iguana time period. I dug the American 50s
Q.C.
Love the American stipulation.
Chris
Yeah, what about the Spanish 1950's?
Samantha
Nope
Chris
BARCELONA BE POPPIN IN '57
Samantha
It's like saying you loved the time of the pyramids, but if you were a slave, it would have sucked!
Q.C.
Ummmm…So about 1950s America….
Chris
Yeah, Sam….
Samantha
It's a cultural thing, haha
Chris
Woah, ok.
Samantha
And there we go, you guys always take things out of context.
Q.C.
It was going to happen eventually
Samantha
You are talking about the wrong American time period
Q.C.
The 1950s were no cake walk for some cultures, though
Chris
One day we're going to do the "Worst of CLA Reviews" and it's just going to be a conversation full of assorted horrible remarks about various cultures.
Q.C.
I'd read it.
Chris
Ok, what do you like about the American 1950s, Sam?
Samantha
Ok – you know the movie Pleasantville? I am imaging that one
Q.C.
Yes! I love that movie!
Chris
Yeah, the one with all the white people
Samantha
I knew you were going to go there. This is all going bad haha
Q.C.
Oh man, you know what bothered me about that movie?
Samantha
What?
Q.C.
That the sister decided to stay there. Why would she do that!?
Samantha
RIGHT?! Reese, what were you thinking?
Q.C.
I loved every other part of that movie besides that!
Samantha
Very true
Q.C.
That was clearly Reese Withoutherspoon and not Reese Witherspoon, because that b****h be trippin'
Chris
HEYOOOOO!
Samantha
Aww, but she is so good in Sweet Home Alabama
Chris
Not many people know this, but the entirety of the 1950s was in black and white. The world was without color until 1960
Q.C.
Ah yes, on the 8th day God created technicolor. The Good Book was written prematurely. He wasn't finished yet. Simply resting.
Samantha
Maybe that is where she went…
Chris
Ok, Sam, in all seriousness, what is appealing to you about the American 1950s?
Samantha
Honestly, my sociological background is making me say the culture. People where fighting for their community and themselves–at the same time, it was a time of happiness and prosperity
Chris
So you liked it because it was a period of societal change?
Samantha
Yeah!
Q.C.
Well, I would have to agree with you, Sam. If we're being serious. The boom after WWII was just incredible. The sense of national pride and the drive and determination to prove to the world that the United States were the best was awesome.
Samantha
Yep. Besides that – the whole Roman Empire could have been interesting.
Q.C.
The Romans were awesome—they were like Greeks on steroids.
Chris
Q–favorite time period?
Q.C.
Definitely the Renaissance, Medieval–all that stuff. The lore, art, literature is so fascinating to me
Samantha
Was it the swords?
Q.C.
Yes. It was the swords. That was a time when MEN were MEN and the women were MEN, you know?
Chris
I'm fascinated with the Medieval period
Samantha
The women had so many layers to put on, like why didn't everyone die from heat?
Q.C.
Yeah that must have been awful. But global warming wasn't a thing yet, so
Chris
I highly recommend checking out "Medieval History" from Monty Python's Terry Jones on YouTube. It breaks down a lot of myths and misconceptions about Medieval times
Q.C.
That there was just copious amounts of poop everywhere? I mean, there had to be
Chris
Fun fact: Medieval peasants worked far less than today's modern employee. They had way more holidays off, for religious reasons. Sure the actual work was harder, but they had vacations, dammit!
Q.C.
I think it's time to bring this up, then:
Chris
Also, if you were a peasant farmer, you couldn't work while it was winter, so you'd be busy just trying to stay alive
Q.C.
America has the least amount of vacation time in the WORLD, but that's just a side note. That is pretty cool, though. It makes you wonder why people lived in the North, "Hey this looks like a great place to stay and freeze!"
Chris
You didn't have much of a choice. Lots of lords and serfdom
Q.C.
What's your favorite time period, Chris?
Chris
I'm incredibly fascinated by pre-history. But since we don't have record of that, I'd say that whatever the Chinese were doing from like 1300-1800 was crazy. They were inventing guns, fireworks, all that
Chris
Railroads, gunpowder, ninjas. I also really like Medieval Times –the restaurant, not the period
Samantha
I just want to watch A Knight's Tale right now
Q.C.
RIP Heath
Chris
Ok, least favorite time period! Like, which one would you not want to go back in time and visit
Samantha
Interesting question
Q.C.
Beginning of time – before affordable electricity (edited)
Samantha
I would have to probably go with the Industrial Revolution, exciting but kind of dirty
Chris
Oh! Can I express my love for early 1900's America, too?
Q.C.
What a time for the "Rust Belt"
Chris
Like, post-WWI to pre-WW2? Prohibition probably sucked, but the outfits seem cool. And I like seeing old-timey major cities
Samantha
Before suburbs?
Chris
Not even that, just like, "This is what NYC looked like in 1919"
Q.C.
Yeah that would have been pretty cool!
Chris
And there's one building you recognize, like the Flatiron building and there's dirt roads
Samantha
Yeah it was the clash of two worlds
Q.C.
Can we go back to your Chinese time period thing for a second? Does the time you ended that time period correspond to the time in which they were introduced to opium?
Samantha
Guys – this review makes us seem intelligent
Chris
Probably
Samantha
Ah the days of opium dens
Q.C.
Think if they weren't
Samantha
The darn British
Chris
They started using opium as far back as the 7th century
Q.C.
Do y'all feel like no one cares about history anymore? Like the majority of people you come across don't know it
Chris
I blame the History Channel and their lack of showing actual historical programming in favor of wild alien theories
Samantha
But they do the drama pieces so well!
Q.C.
Hahahahaha I love those wild alien theories though. I'd say that's about history as much as anything… if they're right
Chris
1947 was the Roswell crash, the 1950s are Sam's favorite time period. Coincidence? I THINK NOT
Q.C.
Sam = Lizard person CONFIRMED
Samantha
Yes, I am a Lizard Person.
Q.C.
Told ya.
Samantha
Have you ever spent an evening with a person who makes coincidences out of everything?
Q.C.
I've maybe shared an afternoon, but probably never spent an evening
Samantha
Like you go "oh I was just thinking I should go to the bar and get wasted" and the person goes "I was so going to do the same thing"? For everything you say – for hours…Anyways, enough about my weekend, haha
Q.C.
That sounds incredibly annoying
Chris
If you could travel back in time, what's the one period you'd go to? Doesn't have to be your favorite time period
Q.C.
1981-1989
Chris
Why?
Q.C.
To bask in this beautiful man's glory:
Chris
Hahaha
Samantha
I would pick a day that is still debated today and pay attention to what actually happened
Chris
I'm with Sam, I wanna go back and see what all the fuss is about with that Jesus fella in Israel
Q.C.
Oh you know what!? I read something interesting about that today
Samantha
Well he was a Jewish man with debated skin pigmentation
Q.C.
Would you want to know if he was the son of God or not? Or just if his carpentry was so legendary, that people thought he was
Chris
I heard he could make one hell of an end table
Q.C.
Anyways, would it have mattered if he was or not?
Chris
No, I think it'd be interesting to see the actual culture of the time and see if it was as big of a deal as The Bible makes it out to be
Q.C.
Ahhhh ok
Q.C.
Yeah that would be pretty dope
Chris
Or like, was he treated the same way we'd treat someone like David Karesh or any number of people who have claimed to be the Messiah
Samantha
I want to know if he was getting it on with Mary Magdalene or if she was an old, rich lady
Chris
Mary Magdelene was a prostitute, and Jesus 100% totally got it on with her
Samantha
Hey – that is debated! Either way, she was a genius
Q.C.
I would argue he was treated differently, in the sense that I had completely forgotten about Karesh
Chris
Hahaha. Were the "miracles" even miracles, or did Jesus show up with a bunch of extra fish and bread? I wanna know that kinda stuff
Samantha
Have you ever met a hungry person who didn't think extra fish and bread was a miracle?
Chris
I have not.
Samantha
BTW, am I supposed to know who David Karesh is?
Q.C.
Yes—he was the leader of the cult in Waco that got ransacked by the Feds. He proclaimed himself to be the Messiah.
Chris
Like, my friend Steve is a legend for showing up to a party that kicked all its alcohol with an extra 3 cases of beer. We don't worship him though.
Q.C.
God Bless Steve
Samantha
That is a handy friend – I must meet this Steve
Chris
Is Steve the Messiah? No, he's not. But if someone would've asked me to retell the story, I'd throw in that he magically produced it like David Copperfield and that we all got laid that night
Q.C.
Steve = Jesus confirmed. What if Jesus was just like an X-Man type person or something? And he really hated that everyone kept calling him the son of god and misquoting him all the time?
Chris
But I'm with Sam though, I'd like to go back and get the real story about what happened for various important dates. Because we don't know for sure, especially on a lot of older stuff, before pictures, etc.
Q.C.
Like who shot JFK.
Chris
Yeah! Go back and hang out on the grassy knoll. See what the f*ck is up
Samantha
Would you stop it or just watch? I just want to watch – I would like to live my life so no thank you
Q.C.
I'd shoot him myself
Chris
YOU DON'T CHANGE HISTORY. Jeez, didn't Back to the Future teach you anything
Q.C.
They'd probably still blame Oswald, right?
Chris
Oswald Cobblepot? Definitely
Samantha
But Keanu did just fine messing with history…
Chris
Well, he's Keanu
Samantha
Sorry – I mean Keanu in Bill and Ted's Excellent Adventure, not Matrix Keanu. very different
Chris
I thought you were talking about that adorable kitten, Keanu.
Q.C.
Oh! Well that changes everything!
Samantha
AHH –no, I never talk about cats
Chris
What other time periods do you think it'd be cool to travel to?
Samantha
Other cool places? Maybe hanging out with Native Americans when Europeans landed in America may be cool
Chris
YEAH!
Q.C.
Ummm to answer Chris' question, probably like the Jurassic Period
Chris
I wanna hang out with the Native Americans and watch as they see the ships coming to shore and are like, "The hell is this?" Aztecs would be pretty cool to hang out with too, minus the whole use-my-head-as-a-football thing
Q.C.
What about skin walkers, though?
Chris
Skinwalkers are out of the question
Q.C.
I would want to see what really killed the dinosaurs. Because if it was that meteor, I want to see that explosion
Samantha
But that is dangerous
Q.C.
Sure it is
Samantha
I mean, really dangerous – haven't you seen Jurassic Park?
Q.C.
I'm under the impression that they'd be much more scared of me than I of them
Chris
I'd say it'd be about equal, depending on what you ran into. Carnivore? You're dead. Herbivore? I think you'd be okay
Q.C.
Dr. Alan Grant taught me everything I need to know, I'll be alright
Samantha
Now it would be cool to know which dinosaurs we have yet to discover
Q.C.
Yes!
Chris
Oh man, can you imagine jumping into pre-historic waters? TERRIFYING
Chris
Q.C.
No thanks! I'm not f***in' with that. Would anyone want to see Pompeii from a distance?
Samantha
I do not think I could witness millions dying
Chris
I'd see Pompeii. I'd want to go back and check out the Coliseum too
Q.C.
Yes sir!
Samantha
I would love to see live jousting. How cool would it be to be able to re-live just certain events?
Q.C.
I thought we already discussed Medieval Times
Samantha
We did but now I thought about how cool it would be to see just certain "cultural" events
Chris
That's what I'm saying…I want time travel to happen so I can go back and check things out
Q.C.
1980 Olympic Semi-finals. USA v The Soviet Union. I want to be there
Chris
YES
Q.C.
That atmosphere must have been ridiculous
Samantha
Would you want to relive any parts of your life? I wouldn't – I do not want to see what happened now that I know what became of it.
Chris
No. Well, maybe
Q.C.
Uhhh, maybe
Chris
Do I get to keep my future-memories?
Samantha
Yes
Chris
Oh, then 100% yes
Q.C.
If I had the chance for a mulligan, maybe
Samantha
You are who you are but you are just traveling through time, haha
Chris
Totally
Q.C.
Wouldn't you have already influenced your life, then? And the life you're living will always be the life you were supposed to live?
Samantha
Now this is way off topic (I mean we are already off topic) but who would you want to meet?
Q.C.
I would love to meet a young Tolkien and just listen to him talk. I'd love to be at the table when he and CS Lewis chatted at the pub
Chris
Is it weird to say Hitler? Not to kill him, or to like pal around or anything, but just to see what the dude was like on, say, a Tuesday.
Q.C.
That's not too weird.
Samantha
Yeah – that is a good one! I want to hang with Honest Abe. I want to know how he really felt
Q.C.
The Vampire Slayer or the President?
Samantha
President, haha
Chris
Some say "Honest Abe" was about as straight as a silly straw.
Q.C.
Ohhh I want to meet Vlad the Impaler
Samantha
Why Q?
Q.C.
Just to see how insane he really was, and to see if he's really Dracula
Samantha
Well, he did have a thing for blood so beware
Q.C.
And that whole Eastern European thing during that time was so messed up, I think it'd be fun
Chris
I'd like to see if all those kings actually looked like the paintings that got made of them
Q.C.
Yeah that'd be pretty neat
Samantha
This whole conversation is the most random thing – I love it! From Tolkien to Dracula and then king paintings
Chris
Nobody is gonna touch on that "Abraham Lincoln is gay" gem I threw down? Okay, I'll leave this here then….
Q.C.
How dare you sully that name of Mary Todd! Wait… Todd? Damn it
Samantha
Chris – one's sexuality does not matter to us.
Chris
I never said it mattered, I'm just saying that there is evidence that he might have been our first gay President.
Samantha
Gotcha. That Wikipedia article kind of makes it sound like every man during this time period slept with his friend.
Chris
You don't sleep in the same bed as your homies? Whatever.
Q.C.
Yeah, Sam. Dudes sleep together all the time.
Chris
What about the Wild West era of the US?
Q.C.
If y'all have the chance, go play Red Dead Redemption for an awesome view into the Wild West
Chris
Red Dead is great! It's Grand Theft Auto with horses
Samantha
The Wild West would be fun but I kind of like structure and law
Chris
I don't know if it was as lawless as we might imagine it or portray it as, which brings us back to going to places to get the real story
Samantha
True, true.
Chris
Any other closing comments on time periods? Anything we didn't mention?
Q.C.
We didn't mention the future. I don't know why I didn't say that for what I'd most like to visit.
Samantha
Now about this future thing – naw. I'd rather leave some surprise
Chris
I definitely just want to jump forward to the part where we can travel to different galaxies, planets, etc.
Q.C.
United States of Space
Chris
WOOOOOOO
Samantha
We own it by the way—Space.
Q.C.
It's actually considered international waters and follows those bylaws
Chris
Samantha
Q – we, the US of A, own space
Q.C.
You're right. How silly of me
Samantha
Thank you!
Chris
Ok, on that note, that'll do it! See you next time!