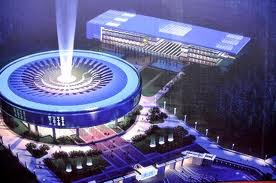 The Age of The Data Center
August 21, 2012
Oh The Google Panda. Meanwhile Windows 8 Give Us The Shtick
August 24, 2012
Cloud computing is on its way to becoming a hot commodity within the tech community.
Finding the best fit for a cloud computing move isn't always easy, whether it's an entire office restructuring or a few pieces of infrastructure-as-a-service (IaaS) to get the ball rolling; while the cloud offers a number of benefits over traditional server technology, providers often encounter resistance from IT managers worried about perceived cloud shortcomings. According to a June 27, 2012 article from channelbiz.co.uk, cloud computing is on the agenda for 91% of IT decision makers. 54 percent would prefer to keep data on-site, whether that's through tried-and-true server technology or a private cloud. So what's keeping cloud on the bench for IT pros?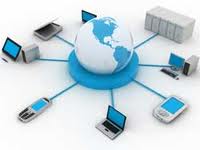 The IT Crowd Feels Threatened
IT managers are concerned that a move to the cloud will leave them without a job. If a company can get everything they need from a cloud provider and manage services off-site then what's the point of paying for IT?While it's true that cloud technology can help streamline the management process, no provider can offer every solution a company needs. This means most get their services from multiple sources and still need in-house IT admins to oversee implementation and deployment. This isn't to say the role of an IT manager can't change, but wholesale fear is often unjustified.
Cloud Security Questioned
There are also more tangible concerns about the cloud, or perhaps more accurately, intangible. At least when it comes to security. Often there is a desire to touch and feel the security systems in place. Though some worry that off-site security is inherently more vulnerable. In many cases that's simply not true, especially if a company is running last-gen security systems and doesn't have a solid user access policy in place. For the medical, financial and legal industries cloud computing may not yet be up to the task. Those are the exception rather than the rule.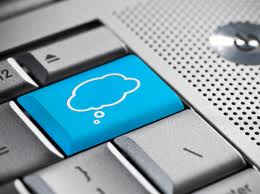 In addition to security, smaller companies are typically concerned about compliance and cost. Depending on the type of data a company handles and where a cloud provider is located, there may be regulatory and compliance issues that must be addressed. For an IT manager already putting out tech fires all day every day, the idea of more responsibility can be daunting. Providers can however streamline- if not entirely remove compliance issues from the table, leaving companies to use their technology rather than ensuring it can viably operate.
Cost Concerns
It's also crucial to mention costs. Many IT pros and CEOs are surprised to find that their first month of cloud computing may cost more than the in-house servers they run. The agility, redundancy and the scalability offered by the cloud typically outpace anything found at the local level and are well worth the cost. But it's tough to see that up-front. For businesses the key is to view the cloud as an operational expense (OpEx) instead of a capital expense (CapEx); it's not $50,000 up front and then $100,000 for a server refresh every few years. But $3000 or $5000 a month, which will fluctuate depending on usage.
Bottom line
It's easy to leave cloud computing off the team because the contract looks expensive and IT pros aren't sure exactly how it can perform. With gradual integration and deployment however, the cloud can become an MVP for almost any business.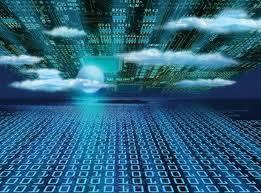 Chris Sousa is the Product Development Manager of Cloud Services for Dataprise, a provider of IT services and cloud readiness assessments.