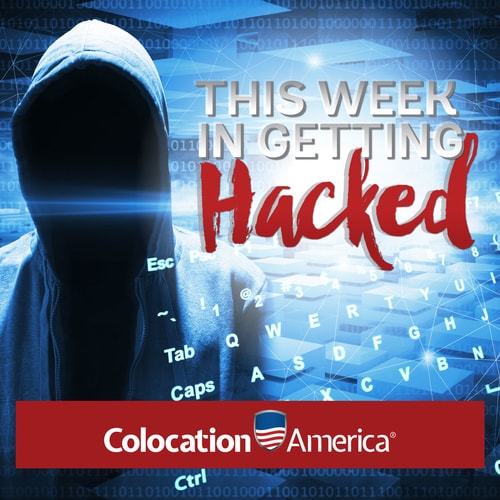 This Week in Getting Hacked: A Ten-Year-Old Made More Money Yesterday Than You Did Edition
May 5, 2016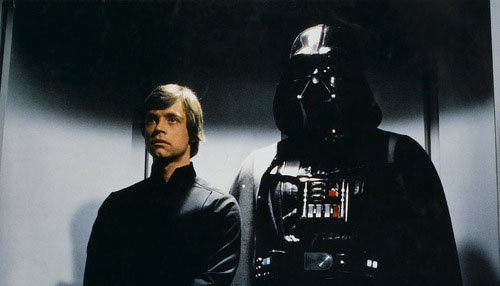 Knowing When and How to Give a Great Elevator Pitch
May 9, 2016
Chris
Welcome to Colocation America Reviews, where we review things, kinda. Sorta. Not really. Today, our topic is CANDY BARS
Q.C.
TAKE 5 MASTER RACE
Samantha
Say what?
Q.C.
BOW TO YOUR TAKE 5 OVERLORDS
Chris
Q is already on the Take 5 bandwagon, so let's get into it. What is your favorite candy bar?
Samantha
Honestly, I have to Google "candy bars" to remember which ones I like.
Q.C.
It's really hard to choose between a Take 5 and a snickers… and then there's Reese's… so difficult
Samantha
I've always been a fan of Twix. I have no idea what Take 5 is – is this an East Coast thing again?
Chris
I've never had a Take 5
Q.C.
Really? Wow. Interesting–they're awfully good, but I don't think they're exclusively East Coast
Chris
Yeah, because I'm a normal human and not some fringe weirdo. What's in a Take 5? Please say nouget
Q.C.
Nougat, Caramel, peanut butter, chocolate, and pretzel
Chris
Woah, pretzel? That's intense
Q.C.
TAKE 5 ISN'T PLAYING, SON
Chris
They really aren't.
Q.C.
I did grow up geographically closer to Hershey, PA than any of you dweebs
Samantha
Have you ever been to Hershey Park? Love it!
Q.C.
YES SIR
Samantha
Really I love that they have "Peanut Free Zones" which makes no sense.
Chris
Hershey Park is actually a criminally underrated theme park. Pretty good coasters
Q.C.
Absolutely it is. Also has one of the catchiest songs of all time if you take the "chocolate factory" tour:
Samantha
The camp I work at every summer is a "Peanut Free Camp" and yet we take kids to Hershey Park. My mind is blown!
Chris
Hershey Park will do that to you.
Samantha
So my Google search result rendered this
"Hokkaido Watermelon with Mascarpone cheese" is on sale!
It's Limited Regional Products.
→https://t.co/JRuutMp9bY pic.twitter.com/LgdP1UOb6s

— KIT KAT Japan (@KITKATJapan) April 25, 2016
Chris
TIL AOL is still a thing. Wait, so Kit Kat is trying to release a melon, cheese, and white chocolate candy? Dude, Japan is weird
Samantha
Yeah – Kit Kat is weird.
Q.C.
Dude, you can buy underwear out of a vending machine in Japan
Chris
Well, that should be mandatory everywhere
Q.C.
Colocation America Reviews: Vending Machine Underwear
Chris
LOVE THEM
Q.C.
I like the refrigerated ones because they feels all nice when you slip 'em on
Samantha
You never know when you need a clean pair of underwear. My Grammie always told me to have clean underwear in case I die.
Chris
Ok, so Q is all about Take 5's, Sam is on the Twix bandwagon…My personal favorite? MILKY WAY
Q.C.
Woah woah woah. I could just as easily said to bow to your Snickers overlords, or your Reese's overlords
Chris
Dark chocolate Milky Way
Q.C.
Milky Way is a fine choice
Samantha
So no "regular" Milky Way?
Chris
Ehh, in a pinch
Q.C.
Dark Chocolate Milky Way is the pick of a psychopath.
Chris
THEN CONSIDER ME CHARLES MANSON
Q.C.
Alright
Chris
But for real, the caramel, the chocolate, the nouget…mmm
Q.C.
So, Charles, what is it about the dark chocolate that attracts you?
Chris
BECAUSE IT'S DELICIOUS
Q.C.
Do you find yourself choosing dark over milk in most instances of life?
Chris
Yes. It's because the voices in my head tell me to
Samantha
How do I make this comment Safe For Work? Are you in need of some release?
Chris
Yes, I am. A dark chocolate release.
Q.C.
Ah, yes.
Samantha
Isn't dark chocolate used for, um, yeah
Chris
Dark chocolate is used for what?
Q.C.
SEX. Aphrodisiac
Chris
Oh, I understand that it's an aphrodisiac but so are clams, and I'm not out there craving a clam candy bar
Q.C.
…yet
Chris
JAPAN, GET ON IT
Q.C.
Kit Kat Clam
Chris
Mmmmm
Q.C.
The alliteration is waiting for them. Just make it happen
Samantha
All bad
Q.C.
Tomorrow for Cinco De Mayo (I'm so sorry if I spelled that wrong, but only until November) we're all having Take 5's. NO EXCEPTIONS
Samantha
So really it is just a Hershey bar?
Q.C.
How dare you, Sam. A Hershey's bar is only one of the elements of a Take 5
Chris
Ok, what's your least favorite candy bar?
Q.C.
Mounds
Chris
Three Musketeers
Q.C.
It's everything that could be wrong with an Almond Joy
Chris
Not a fan of coconut?
Q.C.
I LOVE coconut. Also, I think you don't enjoy Three Musketeers because you're not a father–that's a dad-snack for sure
Chris
Hahahah. Three Musketeers: The official candy bar of dads worldwide
Q.C.
The tagline for Almond Joy is so true… "Sometimes you feel like a nut, sometimes you don't". HOWEVER–and this'll disappoint you, they remove the Almond from the candy bar, and instead wrap the coconut around dark f*****g chocolate
Chris
DON'T YOU DARE SULLY THE NAME OF DARK CHOCOLATE
Q.C.
Which is heinous
Chris
Why did the Three Musketeers people decide that someone wanted more chocolate inside their chocolate bar?
Q.C.
Well, I think they wanted fluffier chocolate, but then also were smart enough to know that it would be difficult to unwrap without the chocolate shell
Chris
Nobody wants fluffy chocolate though. I've never had chocolate and said, "I wish this was lighter and fluffier". Chocolate isn't pillows
Q.C.
That's fair
Samantha
What? You think people want it hard?
Chris
I want hard, tooth-shattering chocolate. EVERYONE LIKES IT HARD, SAM
Q.C.
Hard, dark chocolate
Chris
Q gets it
Samantha
Is bigger better?
Chris
Always. Don't bring that fun size s**t
Samantha
No one wants it small and fluffy?
Chris
When I want chocolate, I want it hard, dark, and big. Just like my mom likes it.
Q.C.
Creme filled?
Chris
Definitely.
Samantha
Has anyone had an Almond Joy?
Q.C.
Where were you the past 5 minutes!?
Samantha
I LOVE ALMOND JOYS. Is it really full of joy?
Q.C.
Yes. I like nuts (heh) in candy bars, but I hate them in other sweets. HATE THEM. Get out of my cookies and cakes, but you can stay in my chocolate and brownies. I get deeply, cripplingly depressed when I see a brownie, bite into it and there's like walnuts or some bulls**t in there
Chris
People shouldn't sleep on Payday's or Baby Ruth's, either. Salty peanuts and sweet caramel? I'm in
Samantha
I feel like the name of candy bars are made to be made fun of. Like "Butterfinger" and "Mr. Goodbar"
Chris
OH MAN I TOTALLY FORGOT ABOUT BUTTERFINGERS. That's my hands down favorite. What did I say earlier? Milky Way? I take it back
Q.C.
Butterfinger Crunch is where it's at
Samantha
See what a Google search can do for our Reviews, haha.
Q.C.
Peanut Butter Butterfingers make my Mr. Goodbar hard
Chris
Butterfingers always get top billing, even if I feel like they're trying to remove my teeth
Q.C.
I respect the take-back.
Chris
Yeah, I'm going back on it because I forgot about Butterfingers. I'm not much of a candy guy
Q.C.
Fair enough
Chris
Do Pop Tarts count as candy? You can get them in most vending machines
Samantha
Really guys all I want is a Willy Wonka Bar with a Golden Ticket inside
Q.C.
Why? So you can go and get murdered in his factory?
Chris
Like that one chick that turned into a blueberry
Samantha
I just want to try all the edible plants and go into that creepy tunnel and then fly thanks to the bubbles in the drink
Chris
Sam, subtly hinting that she wants to take edibles
Samantha
True
Chris
Is that the next wave? Marijuana infused candy?
Q.C.
Oh probably
Samantha
It has already started
Chris
I'd enjoy it. Buzz-erfingers
Q.C.
Haaaaaaaa
Samantha
That's a good one!
Q.C.
Snickers is already perfectly named, imo
Chris
Totally
Q.C.
Man, how good are Snickers
Chris
Snickers might be the perfect candy bar
Q.C.
They're nearly the perfect thing to put in your mouth
Chris
Especially frozen
Q.C.
Absolutely
Samantha
Oh Candy Bars turned into Ice Cream Bars actually make me like candy bars.
Chris
What's your opinion on M&M's?
Q.C.
It's not a candy bar
Samantha
M&M's is not a candy bar
Q.C.
The pretzel ones are like meth. METH. The peanut butter ones are great too. I'm surprised you guys don't like candy bars all that much. Probably why you're both fitter than I.
Chris
Mine's more of a self-control thing—if I eat a candy bar, I'll eat all of them. I know this for a fact based off the empty pint of ice cream that I woke up to this morning
Q.C.
Hahahahahha that's great self-control
Samantha
I am not a big candy person. However, give me a granola bar with chocolate chips and peanut butter and I am eating the whole box!
Q.C.
Sam that sentence hurt me and I'm sorry. I don't mean to judge, but ugh–I just come in here with the mindset of talking about chocolate and peanut butter and sugar and the word "granola" is just such a downer, however delicious they may be
Chris
Peanut butter and chocolate is too good. That's why Reese's might be tops too
Q.C.
Oh it's on the Mount Rushmore of candy bars for sure
Chris
Speaking of, it was a peanut butter cup ice cream that I ate a whole pint of
Q.C.
Verrrry nice!
Samantha
There's nothing wrong with a granola bar. Look how delicious this is:
Q.C.
No, it looks absolutely delicious
Chris
That looks great
Q.C.
What I'm saying is to not come into my candy bar conversation talking about granola
Chris
How do you guys feel about the straight up, regular Hershey's bar?
Q.C.
The true classic
Samantha
Solid! I mean, in a S'more
Chris
Definitely in a S'more.
Q.C.
So, Reese's, Butterfingers, Snickers, and The melon Kit Kat thing are all 10/10
Chris
What about Nestle Crunch? Flight of the Navigator made me a fan of those
Samantha
Crunch! So good with ice cream.
Q.C.
Oh those are great. I thank those little Vietnamese children working 16 hour days every time I enjoy them
Chris
Wait, Vietnamese children make Nestle Crunch bars?
Samantha
Well Hershey is 'merican
Q.C.
Eh, probably. I don't know exactly the country, it was just what came to mind
Chris
I mean, I'm not gonna look for a source, so I'll just take your word for it
Q.C.
Yeah, that's probably best
Chris
Is candy made by slave child labor better than candy made in a factory from machines?
Q.C.
Always has been and forever will
Samantha
Good to know!
Chris
Anything else we should cover?
Q.C.
Yes—why do foreign Kit Kats taste better than domestic Kit Kats?
Samantha
Nope – I mean, candy bars are fine but I think we established that granola bars are better.
Chris
WE DID NOT ESTABLISH THAT, SAM
Q.C.
Yeah I don't remember that at all
Chris
Wait, I've never had a foreign Kit Kat to compare
Q.C.
Now, this is true, guys. Go get a Mexican Kit Kat or a Canadian one, or one from France, etc.
Chris
What's the difference?
Q.C.
Those are made by Nestle and it's the original recipe (the one from when we were kids)
Chris
They changed the recipe?
Q.C.
The ones you get in the States nowadays are made by Hershey and that's why foreign Kit Kats taste better than domestic ones. And that's your COLOCATION AMERICA FUN FACT
Chris
And that's it for this week! Thanks!
---
Featured Image Credit: bitsofeverything.com