Two Steps in Choosing Carrier Neutral Los Angeles Colocation
November 30, 2010
Which Is Right for Your Business?
Many businesses find themselves at the crossroads when ascertaining which hosting service is ideal for their enterprise. The question most businesses ask is, "Should we opt for a dedicated hosting plan or collocate our servers and network equipment?"
This is indeed a question that has no easy answer because both options have their advantages and disadvantages. The right decision will ultimately come down to the number of servers your business requires, the complexity of your applications and the long term goals of your organization. Let's review these two options to help you determine which is right for your business needs.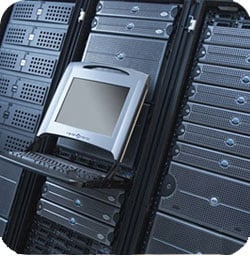 With dedicated hosting, servers are either leased on a monthly or yearly basis. While this option provides a great deal of control and flexibility over a standard shared web-hosting arrangement, it is quite limited in comparison to co-location.
For example, as you only have remote access to the server via a web-based software application, there is only so much customization that can be enacted on the actual hardware. Cost is another vital aspect you must consider with dedicated hosting. Even low-end servers regularly charge hundreds of dollars per month, and the price becomes steeper when your business requires managed services. On the surface, leasing a dedicated server appears to be the most cost effective solution, but this simply isn't the case over the long run.
In the end, choosing between colocation and dedicated hosting comes down to your specific requirements and goals. The key to succeeding with either option is selecting a reliable provider that can give you the best customized service possible.