The Technology of the 2014 World Cup
June 12, 2014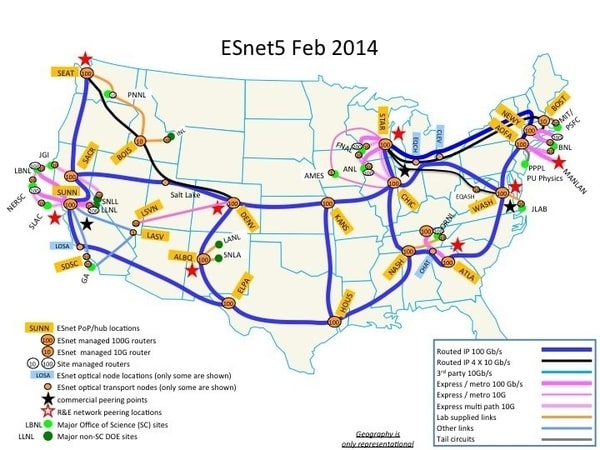 NASA's Internet Can Now Go up to 100 Gigabits
June 17, 2014
Nobody looks at cat pictures on my Wi-Fi but me….
Comcast is pulling a Google and looking to bring WiFi to your cities and neighborhoods, not with balloons, but with the existing routers in their customers' homes.
This move has been a year in the making, as Comcast rolled out their plans initially in 2013, and has been swapping out their old routers with new routers that can be used as a public hotspot, bringing wireless signals to residential and commercial areas. With 3 million routers currently being used as hotspots, Comcast hopes to have another 5 million activated by the end of 2014.

Home Routers to Public Hotspots
So how does it work? Well, the new routers are equipped with two separate antennae—one for private use, one for public—that are configured to handle the network capacity and bandwidth required to provide dual connections. The private network will still provide you with the connection speed you pay for, but the public network is capped at 15 Mbps with up to 5 simultaneous connections.
The biggest question is safety: by providing public access to a Wi-Fi connection that also shares your private home connection, how safe is this new initiative? According to Comcast, extremely safe. It seems that by using two antennae, potential hackers who use the public network won't have access to your private network, as it will be considered a completely different access point. Also, the network can only be accessed by current Comcast Xfinity subscribers, whose accounts are logged and detailed when accessing the hotspots–by registering your devices with Comcast, you can take them anywhere and get on the public Wi-Fi. Also, Comcast assures customers that you'd physically have to be in the space to connect to the public network, as the signal strength doesn't increase, so you don't have to worry about someone standing outside your house getting on your Wi-Fi. But as with anything, you should definitely use your discretion if you feel like using this service and you can contact Comcast if you'd like to turn it off.
Sometimes we rag on Comcast, but things like this are pretty cool to use and develop.
Essentially, Comcast has eliminated the need to ever ask your friends/local coffee shop/etc., "What's your Wi-Fi password?"