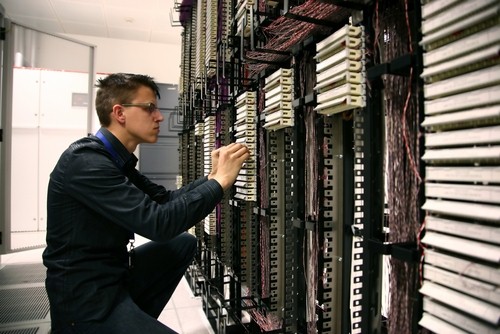 Wholesale Data Center Space: To Lease or To Own?
January 10, 2013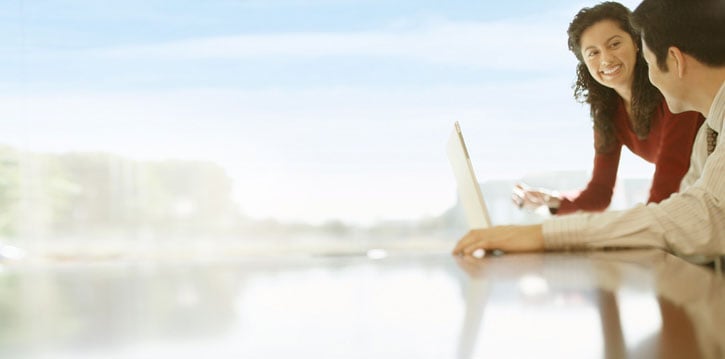 Unified Communication: Emerging Trends in The Marketplace
January 14, 2013
Radio controlled drones have many worried about their privacy. When is it permissible to use drones for law enforcement?
They look like something out of a sci-fi movie, except they're real. Radio Controlled Drones. Apparently they aren't just for military use.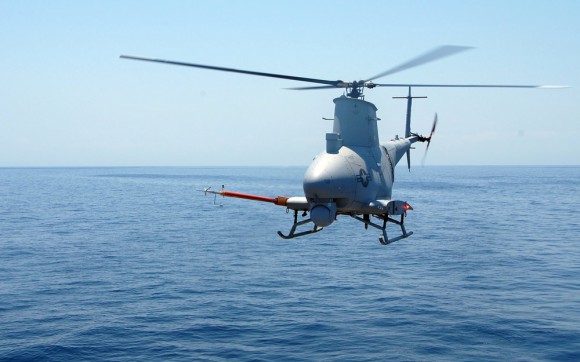 Radio Controlled technology has come so far the industry has produced a relatively affordable drone capable of flying hundreds of feet in the air. But for what reason would anyone want a drone for?
For a comprehensive FAQ on drones, click here to read up before clicking below!
Military & Law Enforcement Use
It's no secrete that President Obama has embraced Drone technology for methods of intelligence gathering as drones cost considerably less than other types of un-manned aircraft. But Law enforcement agencies are also using drones to patrol our nation's borders. In fact, officials claim a drone equipped with GPS and a high-definition camera aids in search and rescue missions and also helps local utility companies safely locate downed power-lines. People working in the private sector use drones for other reasons.
Farmers & Realtors Too
On the lower end of the spectrum a GPS equipped drone from 3D Robotics will run you $500. Compared to the $1000 Farmers pay for aircraft fly-overs to inspect the condition of crops, $500 is a super deal. Realtors have also found drones make it easier to take aerial photographs of large estates going up for sale. But security advocates are calling for revised laws governing where drones can fly within a residential neighborhood. Some fear that drone use will get out of hand (like a sci-fi movie) if clear lines aren't drawn.
FAA Opens Up Airspace
In 2012 Congress requested the FAA (Federal Aviation Administration) open up the nations airspace to promote the use of commercial drone use. Permits are required however for any drone capable of flying above 400 ft. It is interesting to note that in the past 3 years, the amount of permits applied for have risen from 140-300.
The FAA does state that privately owned drones that operate below 400 ft must not be flown over populated areas or out of sight. Are we ready for wide-spread drone use? With government agencies, realtors and farmers using drones before governing lines are drawn, anything can happen. Whose to say someone can't fly a drone over your yard to spy on you? This is just the type of questions we must ask – when Sci-Fi like technology falls into the hands of the consumer. Check out the video below to learn more about drone technology:
---
Reproduction of the official FAA FAQ on Unmanned Aircraft Systems:
"What is an unmanned aircraft system (UAS)?
A UAS is the unmanned aircraft (UA) and all of the associated support equipment, control station, data links, telemetry, communications and navigation equipment, etc., necessary to operate the unmanned aircraft.
The UA is the flying portion of the system, flown by a pilot via a ground control system, or autonomously through use of an on-board computer, communication links and any additional equipment that is necessary for the UA to operate safely. The FAA issues an experimental airworthiness certificate for the entire system, not just the flying portion of the system.
Do I need to get approval from the FAA to fly a model aircraft for recreation?
No. FAA guidance does not address size of the model aircraft. FAA guidance says that model aircraft flights should be kept below 400 feet above ground level (AGL), should be flown a sufficient distance from populated areas and full scale aircraft, and are not for business purposes. 1, 2
What is the difference between an Unmanned Aircraft (UA), a Remotely Operated Aircraft (ROA), a Remotely Piloted Vehicle (RPV), and an Unmanned Aerial Vehicle?
Currently the FAA and most of the international community uses the term "UA" or "UAS" for UA System. Previously used terms to identify unmanned aircraft are ROA, RPV, and UAV.
If I fly a UAS for business purposes, such as new technology development, am I required to get approval from the FAA?
Yes. There are presently two methods of gaining FAA approval for flying UAS: Special Airworthiness Certificates – Experimental Category (SAC-EC) for civil aircraft, and Certificates of Waiver or Authorization (COA) for public aircraft. 1, 3
What's the difference between public and civil aircraft?
A public aircraft is one that is only for the United States government or owned and operated by the government of a state, the District of Columbia, or a territory or possession of the U. S. or a political subdivision. Operators of public aircraft include DOD, DOJ, DHS, NASA, NOAA, state/local agencies and qualifying universities. Civil aircraft means other than a public aircraft. 1, 4
If I want to operate a civil aircraft, how do I obtain an experimental airworthiness certificate?
The Aircraft Certification Service – Production and Airworthiness Division (AIR-200) at FAA headquarters in Washington, D.C. All questions regarding the process and procedures required to obtain an experimental certificate will be answered by AIR-200. 1, 3, 5
Can I fly a UAS under a COA or experimental certificate for commercial purposes?
No. Currently, there are no means to obtain an authorization for commercial UAS operations in the NAS. However, manufacturers may apply for an experimental certificate for the purposes of R&D, market survey and crew training.
If I want to operate a public UAS, how do I obtain a COA?
The UAS COA process is managed in Washington, DC, FAA Headquarters in the UAS Group (AJV-13). The process includes opening a COA website account, which has an application that can be populated on-line. Public aircraft are tied to government agencies, therefore credentials must be provided. 3
Are FAA issued pilot certificates required to operate civil UAS?
It depends on where you intend to operate, but in all cases you need to be additionally trained in all specific details of the UA being operated. 3
How long does the process take?
From our experience, depending on the complexity, from 2 months to 1 year.
Is a FAA issued pilot certificate required to operate civil UAS?
Yes. If the aircraft is issued an airworthiness certificate a pilot certificate is required.3
How long does the process take to obtain an experimental certificate?
From our experience, depending on the system and operational complexity, the process may take from 60 to 90 days.
Is the FAA considering a special type of airspace for UAS?
Currently there are no actions being taken to establish a "special UAS airspace". This "special UAS airspace" would be counter to the idea of integrating unmanned aircraft into the NAS because it would be segregating, not integrating.
What about commercial operations? What are the obstacles to standards, certification, and operating procedures?
All operations conducted in civil airspace must meet minimum levels of safety. Public UA operators have the ability to self-certify their equipment and personnel, but civil operators are certified by the FAA. We believe civil operators will benefit from the collaboration between the FAA and the public operators. Presently, the FAA is drafting a rule to address small UAS.
What do you think the FAA will have to do to address the UAS industry changes and growth?
The UAS industry has grown largely as a result of supporting the defense organizations and this is reflected in the type of systems that have been developed. However, operations in civil airspace have different priorities. Civil performance standards are often more stringent, especially in the areas of reliability. Public expectation for a safe aviation environment drives our very high standards."
---