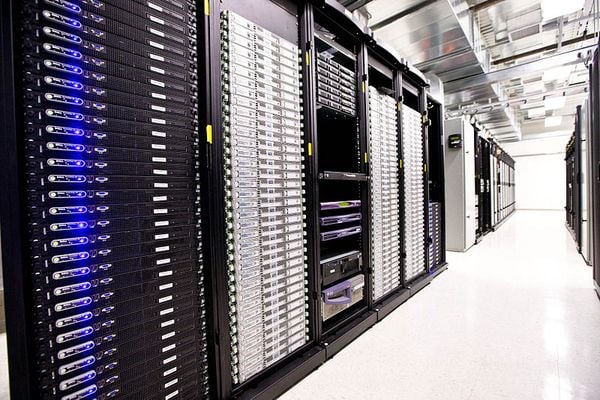 Energy-Efficiency Tips Colocation Managers Need to Know
June 29, 2017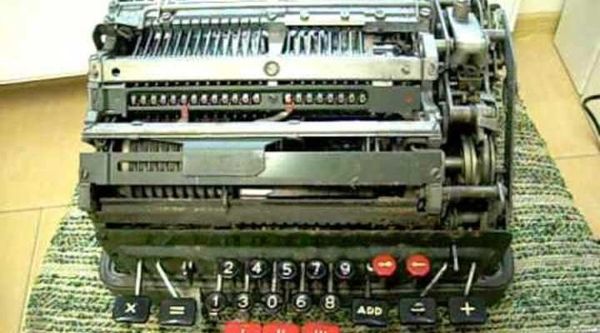 Subnet Calculators: What Are They Good For?
July 18, 2017
With Colocation America's venture into the cloud we thought it would be fruitful to inform our readers—both enterprise and personal—on the different cloud options based on need.
In this blog we'll be comparing different cloud vendors with simply just the facts. We'll start by going after the big boys for enterprise cloud storage and we'll end by looking at smaller, inexpensive options for personal use.
We love the cloud (now) and there are plenty of other articles you can read on why the cloud is just a fancy marketing term for what we've always done, but having cloud comparisons all in one place is great for everyone. So let's get started.
Comparing Enterprise Cloud Options


This section is all about the big dogs in the cloud industry. We're talking Microsoft, Google, Amazon—big brand names even the least tech-savvy person at your holiday dinner table would recognize. These top-dogs battle with their teeth showing for the top spot when hosting the most critical of company data.
It's difficult to compare just an overall blanket offering from these top dogs (like it would be for, say, 100 GB of iCloud storage).
These companies tailor specifically to your business needs—but you probably already knew that.
With that in mind, let's just go over some basic highlights of each of the big three: Microsoft Azure, Amazon Web Services, Google Cloud Platform.
But which one's the best? Well, that's for you to decide, remember? Let's get started (psst—for nifty comparison charts and the like, just scroll past these three sections)!
Microsoft Azure

Microsoft's website is as it's always been. Nerdy, dense, and workable. You can choose your business cloud needs ranging from storage, networking, security, all the way down to IoT integration. This is all basic stuff if you're the head of IT at your company.
For those with a little less knowledge, they break it down my solutions like digital marketing or e-commerce.
Azure offers both Linux and Windows and has all the basic heterogeneous computing environments that most large businesses now require. With the dual OS support, and Microsoft's open-source standards, Azure is a fine option for Iaas (Infrastructure as a Service).
Another benefit is their object storage which allows for app development and testing within the cloud infrastructure. This object storage delivers content and table storage which is cloud-speak for large amounts of your structured data held in the cloud.
Azure has no setup costs, very minimum fees, and there are very few instances where a termination fee will be charged. Like most platforms, Azure is a pay-for-what-you-use kind of cloud platform.
If you're heavily invested in Microsoft infrastructure already, Azure makes it simple to migrate your existing data, applications, etc. into their cloud.
And Azure is available in 36 regions around the world, accepting 24 currencies, and supporting 17 languages.
According to Azure, their claim for the throne is that they're available in the most regions, have unmatched (again, according to them) hybrid capabilities, and have the strongest intelligence.
Notable Customers: Geico, Heineken, Asics, City of Los Angeles, Cornell University, Carnegie Mellon University, City of Hope, FOX Sports, WWF, Fruit of the Loom, and many, many more.
Amazon Web Services

While Azure has only been in the game since 2010, AWS has been in the cloud game for a little longer than 10 years, making it one of the most recognizable (and first) enterprise-level cloud platforms.
The online-shopping giant might not be the first company you'd think of when considering moving your business to the cloud. Other, more tech-recognizable brands like Microsoft or Google might win out on the "hey, they're a tech company I trust, why would I go into the cloud with Amazon, where I buy my dog food," dialogue, but they really do a good job (again, we're not picking favorites, but at this point saying AWS does a good job is basically a fact, so….).
Like Azure, AWS has many offerings under IaaS like content delivery and storage, networking, database, etc.
Also, like Azure, you only pay for what you use or need. Pretty simple cloud stuff. There are no setup costs, no weird fees or anything like that and their website is user friendly and informative.

Notable Customers: Netflix, Kellogg's, Adobe, Comcast, Expedia, Siemens, Major League Baseball, Dole, and many, many more.
Google Cloud Platform

If you think that Google hasn't forgotten more information about you than you already know, then think again. The search God also has a cloud offering to rival Amazon and Microsoft, and as you'd expect, it's very materialistic and data-driven.
Google developed its cloud infrastructure model to work in concert with many of it's other offerings, most notable for this set of circumstances, it's App Engine development platform and its compute engine (for virtual machines and Big Data analytics).
Enterprise-level adoption of the Google Cloud Platform has been a little slower than the other two we've covered, but that doesn't make it any less powerful. With Google you have some of the most dedicated and advanced engineers and data center infrastructure in the world and the knowledge that you're using the same technology that can tell you within milliseconds who was the lead actress in that one movie you kind of remember.
For our money, the best enterprise-fit for GCP is for collaborative, end-user administrations.
Notable Customers: Spotify, Coca-Cola, Philips, Snapchat, Best Buy, Evernote, and many, many more.
Now that you have something to spin around in your head for making a comparison, here are some nifty comparison charts by Rightscale:

And if you're looking for a page that compares just about everything, check this out.
Hopefully the above information can guide you along the way of choosing a cloud platform for your enterprise-level business.
If you want to not deal with any of this and have someone else do it for you, don't forget that Colocation America offers "Connecting To the Cloud" services where we'll find the best provider for you, hook you up, and manage it for you. It's pretty awesomely convenient if you ask me. Visit that link back there for more information or give us a call (1-888-505-COLO) or drop us an email at [email protected]. But you didn't come here for a sales pitch, so let's continue.
If you've come here looking for the simple cloud stuff, like iCloud, Google Drive, Dropbox, etc. Then buckle in because we're deep-diving into that right now:
Comparing Personal Cloud Options
You have a computer, a tablet, a phone, and maybe you even have a file cabinet of stuff you've been wanting to scan onto the cloud for a while now (which is weird, but we get it). All of those devices have your data and personal files on them and you've been wanting one simple place to access them on every device.
Of course we're talking about the cloud. And of course there seems to be a bazillion options. So, which one's best for you? Again… we're not going to tell you, we're just going to inform you. So, here's how they compare:
iCloud
Great if you have an Apple product because it's pre-installed and you get some free storage

5 GB free storage

50GB for $0.99/month

200GB for $2.99/month

2TB for $9.99/month

Syncs all across your Apple products that use the same account
Listen, if you're an Apple-head (is that what they call them?) iCloud is basically a no-brainer. From what we've seen (and you'll see) the pricing is reasonable as well.
Google Drive

15GB for free

100GB for $1.99/month

1TB for $9.99/month

10TB for $99.99/month

Accessible across platforms and browsers, and basically everything

Options for personal and businesses

Google account integration
If you're looking for storage, Google Drive offers the most (because Google has an insane amount of data center infrastructure).
OneDrive
5GB for free

50 GB for $1.99/month

1TB for $6.99/month or $69.99/year (with Office365 personal)

5TB for $9.99/month or $99.99/year (with Office365 home)

Available even on an Xbox for some reason
Microsoft's personal cloud option is a little clunky (alright, that's an opinion, you caught us). However, the storage is reasonably priced and Microsoft fans will probably love it.
Dropbox
2GB for free

1TB for $8.25 (yeah, weird.)

2TB for $12.50
A little barebones, but most people have adopted it as a quick way to share small files between friends, family, coworkers, and very intelligent animals.
Amazon Drive
Yes, this exists

5GB for free

100GB for $11.99/month

1TB for $59.99

Amazon Prime customers receive extra benefits like unlimited photo storage
If you love Amazon and want to use their clunky interface (compared to the rest), then this option is probably great for you.
All the personal cloud storage options come down to what you're comfortable with and whose infrastructure has completely taken over your life. All of them are backed by rather large companies and are perfectly safe to use. But remember, there's nothing better than having redundant storage on an external drive somewhere in your house. Always have a local backup! You won't regret it!
Hopefully all this talk about the cloud hasn't grounded you (we're sorry) from taking your time and choosing the absolute best option for you.
If you have any questions about enterprise cloud storage, please contact our sales department at [email protected].
If you have any questions about personal cloud storage, you can reach out to me at [email protected] or leave a comment below.
Let's enjoy this journey onto the cloud together!