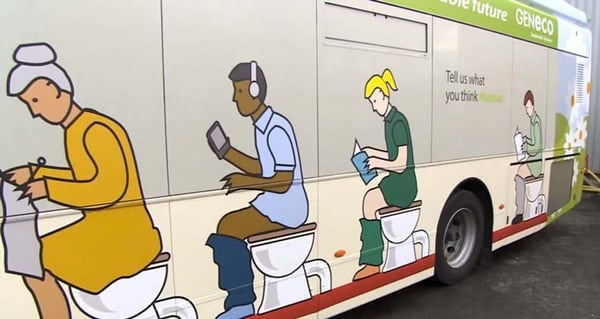 Friday Fun Blog: Poop Bus Edition
March 20, 2015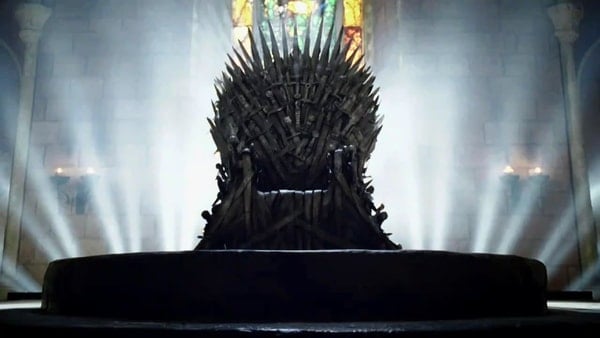 Friday Fun Blog: So Many Thrones Edition
March 27, 2015
When one thinks of data centers, it's inevitable that rows and rows of server-racks in a giant room comes to mind. It's been that way forever. Hot-aisle, cold-aisle—it's all been analyzed to death. The racks are propped up off the floor a few inches for airflow, giant air-conditioners push cold air and suck hot air between the aisles.
In fact, we've thought of this structure for so long, that we may think it's the only way to do it. Fortunately, to keep things interesting and efficient, a company called Vapor IO wants to change the landscape of data center aisles to data center… cylinders?
How Aisles Will Become Cylinders
Yevgeniy Sverdlik of datacenterknowledge.com describes the cylinders as "round black cylinders that resemble developing tanks for film but 9 feet in diameter."
Vapor IO is calling it the Vapor Chamber and it's certain to be mentioned in the next Sci-Fi thriller, but it might be coming a little bit closer to home sooner than you might think.
The company says that their Vapor Chamber is much less expensive to operate than the typical hot aisle-cold aisle data centers.
Now before you get any ideas of Vapor Chambers in large data centers like Apple's or Google's in which some cylinders may hold servers while others hold the carbonite-frozen carcass of Steve Jobs—Vapor IO claims that their cylinders are for what's known as "edge data centers" or the ones that are popping up in more rural and suburban towns of the world.
In fact, Vapor CEO, Cole Crawford, said that his Vapor Chamber is for the Internet of Things cloud-based infrastructure—which, as you might have read, is all about bringing the internet (and more specifically the cloud) to the very "edge" markets of the world. Said Crawford, "That cloud is powered and looks very different than the general-purpose cloud, and economics for that are very different as well."
What Exactly Is the Vapor Chamber?
The way the Vapor Chamber looks that way is because it was designed to be placed in places where physical space may be limited. Basically, the chamber is designed to pump out droves of computer power at a very limited cost.
One of the chambers is nine feet in diameter (for a total of 81 sqft) and can hold up to 150 kW housing six 42U racks (or a full traditional cab). As mentioned above, the chamber is not designed for data centers that are 100 megawatts or greater.
The main purpose of the chamber is to reduce the single most expensive cost to a data center: the cooling. Since the chamber reduces the space which needs to be cooled, the cooling cost, obviously, is reduced.
The six racks are wedges that form a whole circle. The middle of this circle is what Crawford calls the "hot column." This is where the servers push all their hot air into. This is a scaled-down version of a hot-aisle in a traditional data center infrastructure. There is a 36-inch fan at the top which sucks that hot air out of the chamber-column. Since the pressure in the column is lower than the outside pressure, the process actually pulls cold air inside the column. Science.
All your bells and whistles are there too, including your PDUs, backup batteries, rectifiers, and fire detectors. These bells and whistles are usually separated in from the aisle in typical data centers—which just takes up more space.
The Vapor Chamber's Open Sourced DCIM
While all the science and technology contained in the chamber's hardware is quite impressive, every data center needs some type of data center infrastructure management (DCIM) to operate at maximum efficiency. With the wrong (or inefficient) DCIM in place, the hardware as a whole but be more cost-effective than the hardware has the potential for.
Luckily for anyone interested in the Vapor Chamber, Vapor has open sourced their DCIM which allows for better implementation with the data center's existing infrastructure.
Vapor's open source DCIM is called Open DCRE (Data Center Runtime Environment) which gathers temperature and humidity data as well as pressure and vibration metrics (all of which is of great importance to the Vapor Chamber). This is coupled with the basic sensors, software, and firmware that goes along with any DCIM.
With Open DCRE, Vapor hopes to attract a wide range of users looking to cut down on power costs while increasing the amount of servers in a limited space.
Vapor IO has already enlisted a few smaller companies, mainly in Florida, but the hope is to help innovate the data center market for years to come.
---