Our data storage may soon go beyond "the cloud" and into space. As the world increasingly depends on digital technologies, data storage, and transmission demand has surged, creating a growing need for secure and reliable data centers. The world's data centers (on Earth) face challenges in power consumption and environmental impact. A Florida startup aims to build data centers on the moon to address these issues in 2023. We explore the potential need for data centers on the moon and how it could affect data centers on our planet, and how it could potentially affect our moon.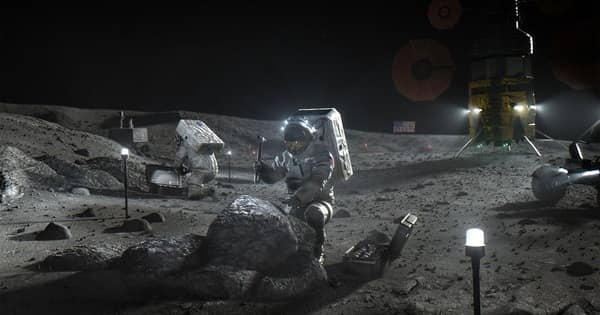 Will Future Data Centers Be on the Moon?
Lonestar Data Holdings is a Florida-based startup looking to specialize in building data centers on the moon. Founded in 2019 by a group of entrepreneurs, the company has been working to develop the necessary technology and infrastructure to operate data centers on the moon.
In February 2023, Lonestar Data Holdings announced that they had secured $5 million in funding for building data centers in space from several investors, including SpaceX and Blue Origin. The funding will help further develop their technology and establish the first data center on the moon, which the company looks to see within this year.
According to Lonestar Data Holdings' CEO, John Smith, the funding marks an important breakthrough for the company. "We are thrilled to have secured this funding and are eager to take the next steps to build data centers on the moon. This funding will enable us to develop our technology and infrastructure further, bringing us one step closer to making our vision a reality."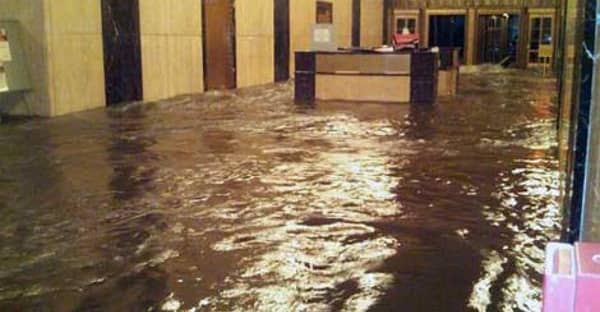 Is There a Need for Data Centers on the Moon?
The moon, our planet's natural satellite, possesses many unique characteristics that make it an attractive destination for data centers. The moon has a stable environment without an atmosphere, wind, or seismic activity, and lunar data centers would benefit from unparalleled protection against natural disasters like earthquakes, hurricanes, and tornadoes that typically plague Earth-based facilities.
The moon's surface undergoes a distinct solar cycle, experiencing roughly two weeks of nonstop sunlight followed by two weeks of darkness. This exceptional pattern presents a prime opportunity to harness solar power for data center operations, promoting sustainable energy solutions while reducing reliance on Earth-based resources.
As the realms of space exploration, space tourism, and space mining continue to expand, the demand for lunar data centers is expected to skyrocket. This surge will unlock new opportunities, innovations, and collaborations between pioneering space-faring organizations, ultimately transforming data management and utilization across industries and beyond Earth's limitations.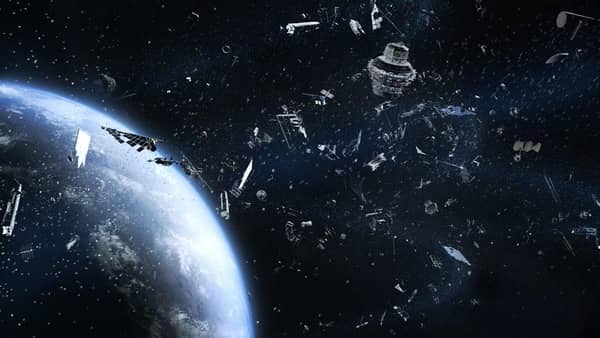 What Are the Potential Negative Impacts of Lunar Data Centers?
Building a data center on the moon or establishing any such infrastructure potentially raises concerns about various negative effects on the lunar environment. Regular transportation of materials and equipment from Earth for construction and maintenance could increase space debris and lunar surface contamination risks. Construction and operation of data centers might disrupt the moon's surface, causing lasting alterations that could affect future scientific research during other lunar missions.
Although data centers are more efficient than people realize, data centers require a significant amount of energy. Generating this energy on the moon will likely necessitate solar panels or nuclear power, potentially causing environmental risks or visual pollution on the lunar surface.
Lunar data centers would need protection from the harsh radiation environment in space. This could require shielding materials, which might need to be extracted from the moon or transported from Earth, adding to potential environmental impacts. Lastly, data centers produce electronic waste and heat as byproducts. Proper disposal and management of these waste products would be crucial to avoid negatively affecting the moon's environment.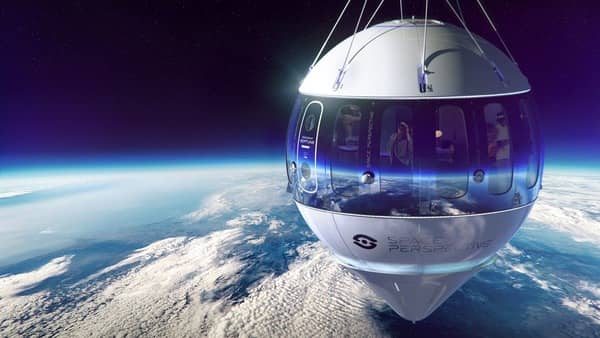 The Future of Lunar Data Centers
The moon is nearly 240,000 miles from Earth, making it hard to service data center servers. Still, lunar data centers offer numerous potential benefits, including increased physical security since the moon would be out of reach for physical breaches. The moon also has a tremendous amount of available solar energy that could power these centers, reducing their environmental impact on Earth.
Data security is essential for some specific industries. Lunar data centers could significantly impact various industries like finance, healthcare, and telecommunications. In the world of finance, they could provide a secure and reliable platform for financial transactions, especially those involving large sums of money. In healthcare, lunar data centers could securely store and transmit medical records and research data.
In the long term, lunar data centers could even support new industries like space tourism and space mining. As more people and businesses venture into space, the demand for lunar data centers will undoubtedly increase, providing new opportunities for companies like Lonestar Data Holdings.
Conclusion
The demand for secure and reliable data storage continues to rise. Data centers on the moon may or may not be the answer, but Lonestar Data Holdings is at the forefront of this potential solution. With their recent funding, they look to build a data center on the moon in 2023. With the continuing development of space exploration and even space tourism—this could also potentially serve as vital infrastructure to support more explorations to the moon and beyond.
It is important to address the potential negative impacts of lunar data centers on the moon's environment. As companies develop these technologies, they must consider the environmental implications and implement measures to mitigate risks. This could involve researching and developing sustainable energy sources, utilizing materials available on the moon, and implementing data center waste management strategies to minimize the impact on the lunar environment.
Data centers on the moon represent an exciting and innovative solution to the growing demand for secure and reliable data storage and transmission. Lonestar Data Holdings is leading the charge in this groundbreaking field, and with their recent funding, they are one step closer to making lunar data centers a reality. As we look towards the future, it is evident that lunar data centers have the potential to transform industries and open up new opportunities in space exploration, all while addressing the challenges faced by Earth-based data centers.