Our data centers are powered through MAGIC…
Data centers seem to be all the rage nowadays—since, you know, I'm 73.8% sure the internet lives in them. And we all love the internet.
But as our appetites for internet and data become as gluttonous as Jabba, the data centers must be fed to keep them satiated. And that costs resources. And resources cost money.
There are some, however, who want to stay ahead of the curve and power their data centers a bit unusually.
Let's look at some of them.
What One Man's Trash Means to Apple
Apple is banking on the fact that we as humans are filthy disgusting animals who litter all too frequently.
That's why one of their data centers in North Carolina is partly powered by biogas captured from landfills. (Insert Apple is being powered by apples pun here)
Apparently, Apple's goal for their NC data center was to be 60% powered by renewable energy. I guess they consider trash being "renewable", a "green" source of energy but whatever—their products just WORK, right guys?
"The use of biogas, which displaces conventional natural gas, to generate electricity will reduce greenhouse gas emissions and smog-forming pollutants while also diversifying the fuel used to generate electricity," Apple said.
How eBay Sucks up All of Utah's Gas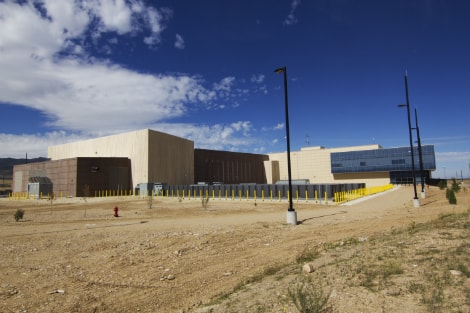 eBay trumps Apple's data center by building one that uses the same process, but instead of biogas—they're using natural gas.
That's right. eBay keeps it "au naturel." Greenhouse gas emissions be damned!
The data center uses around thirty fuel cells, which turn the natural gas into electricity by means of a chemical reaction.
As of 2013 it was the first of its kind in the entire world and hopes to be the blueprint for how data centers will leave a smaller carbon footprint in the future.
How Microsoft is Conquering the Skies over Chicago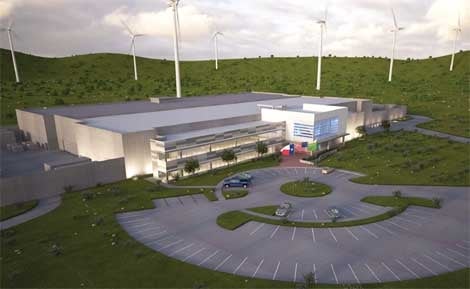 In more recent news, Microsoft—amid some PR issues resulting from layoffs, etc.—is using the wind to remake their image.
By purchasing 175 megawatts of wind energy in Illinois for 20 years, Microsoft's largest investment in wind energy will power their data center in Chicago.
That's enough energy to power approximately 70,000 homes.
"Microsoft is focused on transforming the energy supply chain for cloud services from the power plant to the chip. Commitments like [Chicago] ensure a cleaner grid to supply energy to our data centers," said Microsoft's director of energy strategy, Brian Janous.
Microsoft made a now pathetic 110 megawatt investment down in Texas last year marking the first time in recorded history that something isn't bigger in Texas.
How Iceland is Keeping Irony Alive with Geothermal Power
Ever since the photograph (and now satellites) proved that Iceland is in fact not icy, people have been "oohing" and "awwwing" over it's beautiful landscapes.
Now, we want to see Iceland online, so we're putting the internet there—because it makes sense.
Iceland has some of the best geothermal energy on the planet and Verne Global is putting a data center there.
"What makes us unique is that we are able to offer our customers a cost effective, yet truly green solution to their data center needs by providing the benefits of Iceland's 100 percent free cooling, renewable energy resources and predictable forecasting of energy pricing," said Jeff Monroe, CEO of Verne Global.
I guess Iceland is now the hotspot for renewable energy. (I'm sorry about that)
Why Norway is "Snorway" No Longer with Water Power
Green Mountain is a data center operator who has a couple water-powered data centers in Norway.
They wanted to do this to offer companies an easy solution to rising power costs and emissions targets.
In awesome news, the data centers are powered and cooled from mountain streams.
As we all know, water just never stops and, to me, it's an awesome alternative to just about any source of power.
For more information please contact QC