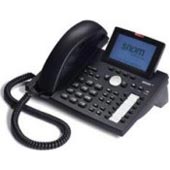 Better Call Quality With VoIP Box
September 10, 2012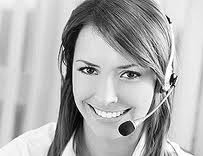 In Hard Times, VoIP Saves You Money
September 13, 2012
Denver, Colorado is expanding its reach within the data center market.
Denver, Colorado is expanding its reach within the data center market. The major developer Latisys has just completed construction on a new 87,000 sq. ft. facility. The modular data center is set to open on October 1st. The DEN2 data center will feature 14 megawatts of power capability, with an additional 10 megawatts to be added over the next phase of expansion. With a reported raised floor capacity of around 50,000 sq. ft, Latisys has doubled its data footprint within the state of Colorado.
Securing Denver's Leading Enterprises
The DEN2 data center is centrally located on 6.5 acres, which is connected to existing fiber networks within the state of Colorado. DEN2 connects to its sister data center (30,000 Sq. Ft. DEN1) through a redundant fiber optic network. Both data centers combine resources to meet Denver colocation needs. Local businesses need colocation services to manage, run and host their websites without fear of losing connectivity or sacrificing web security. The DEN2 portfolio will be diverse and offer everything from colocation, managed services, managed hosting, cloud computing as well as security and network recovery solutions. As the Rocky Mountain community is prone to natural disaster, modular designs of the DEN2 make certain that disaster recovery systems are always in place. This means that redundant backup, cooling and security systems will be of the best designs. Photobucket Corporation entrusts its data platform services to denver data centers. With over a 100 million users with over 9 billion images and videos broadcast on the site, the DEN1 and DEN2 centers are able to keep everything secure with ease.
Denver's Business Community Needs Colocation
With a growing number of big enterprises expanding into the Denver market, mission critical resources were lacking. That is before Latisys decided to build its 87.000 Sq. Ft facility. In doing so, Latisys has become the first LaaS (Infrastructure as a service) provider to commission and build a modular data center within the Denver area. Large enterprises now have an exuberant amount of data center and colocation services at their doorstep. This will inevitably translate into cost savings as newer companies won't have to worry about building their own data networks. Leasing or sub-contracting IT infrastructure will always be more cost effective. Aside from securing important data of Denver's enterprises, the addition of the DEN2 data center will indefinitely help to bolster the local economy. Some business owners will get the opportunity to tour the facility prior to its October 1st opening.