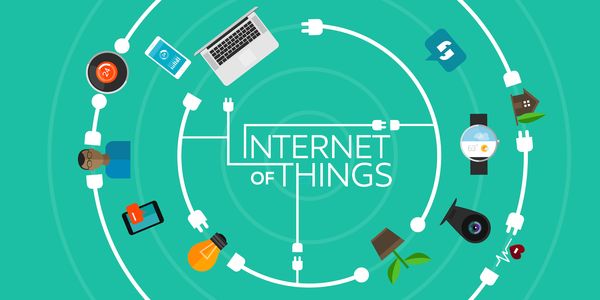 The Internet of Things: Where to Next?
June 15, 2017

The Ultimate Guide to Enterprise and Personal Cloud Options
July 13, 2017
Colocation managers are always looking for tips to boost their center's energy efficiency. Data centers are undeniability power hungry, demanding a significant amount of energy to not only support their IT equipment, but also keep it cool and operational.
Data centers' power demand reached an all-time high when they claimed stake to 1.8 percent of the total U.S. energy consumption in 2014. In the three years since, colocation managers have focused on finding new ways to increase their energy efficiency and reduce their operating costs.
Update Your Data Center Infrastructure
Update your data center's infrastructure in small or large ways for a more cost-effective and energy-efficient operation.
Motion-sensing lighting systems are a popular way to save energy in data centers. Instead of relying on employees to switch lights on and off, the system does it automatically. It also prevents lights being left on accidentally overnight.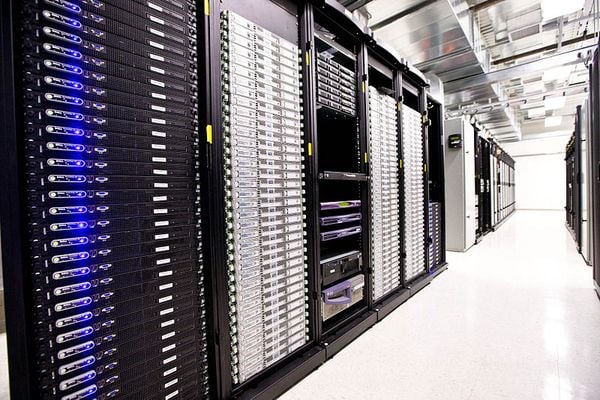 Install your lighting system with consideration to your data center's layout. Place lights above aisles, and not server racks, so you can see the equipment without having to use a flashlight or hook up a temporary light.
Your data center layout can also help with your energy efficiency. Aisle separation designs, like a hot and cold aisle configuration, optimize your air management, which means less work for your cooling systems. You'll also find you can use this type of setup to heat your center during the colder months instead of paying for heating.
Monitor Your Cooling Systems
Cooling systems are often the culprits for low energy efficiency.
Even though the American Society of Heating, Refrigerating and Air-Conditioning Engineers (ASHRAE), recommends a temperature of 80 degrees Fahrenheit for data centers, you have to keep your center cooled to each of your client's needs. Store tech at a higher or lower temperature, and you can void the warranty.
Free cooling is one way to increase your cooling system's energy efficiency. The technique takes advantage of outside temperatures, but it's dependent on your region's climate. It isn't a year-round solution, but it is a way to reduce your energy costs during certain seasons.
Compressed air systems are used across data centers in the U.S. already. Centers, however, often skip the crucial step of monitoring their system. What results is $3.2 billion dollars of avoidable energy costs in the U.S. each year.
Monitored air compressor systems are an efficient cooling solution. Software is now included to monitor compressed air systems, so you know when to conduct maintenance and repairs without wasting money or raising your energy bill.
Expand Your Modularity
Modular designs keep your center's energy consumption to a minimal.
IT servers and equipment are kept close together in modular installations, resulting in lower power consumption and a more energy-efficient system. When a power distributor is close to its destination, you reduce your energy loss because the energy travels a shorter distance.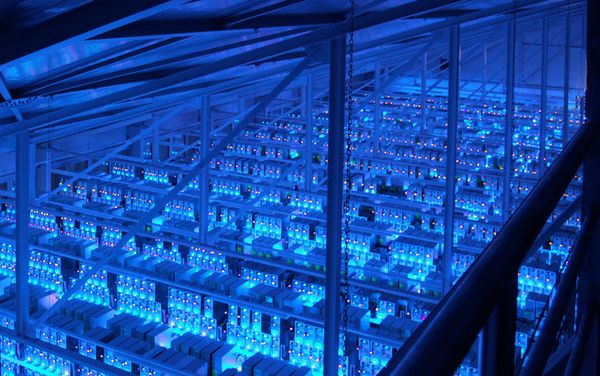 A modular approach to your data center also saves power because you're installing modular server shelters as needed versus installing and wiring them whether you need them for a client or not.
Many pre-engineered modular designs also come standardized. Their power usage effectiveness (PUE) can be in the ideal energy-efficient range of 1.1 to 1.4, saving you a significant amount in energy costs.
Adjust Your Power Distribution
You know when you distribute power, you're inevitably going to lose some. Your center's energy efficiency, however, can increase substantially through efficient power distribution.
Evaluate your uninterruptible power supplies (UPS) systems and what equipment relies on that system. If you have multiple pieces of equipment reliant on a UPS system, move them next to one another and link them to a single, larger UPS system for immediate energy savings and efficiency.
Switch to DC power distributors to stop using AC power. Equipment in data centers often need DC power, so if you're drawing AC power from the grid, it's being converted several times before distribution. These multiple conversations result in an excessive waste of power and energy.
Data centers that have switched to DC power have reduced their energy consumption. One center lowered their energy use by seven percent, for example.
On-site power generators are an investment for raising your center's energy efficiency. These generators offer an alternative and backup to the power grid, plus providing heating and cooling via absorption or adsorption chiller technology. You also can offset your operating costs by selling power back to your electric company.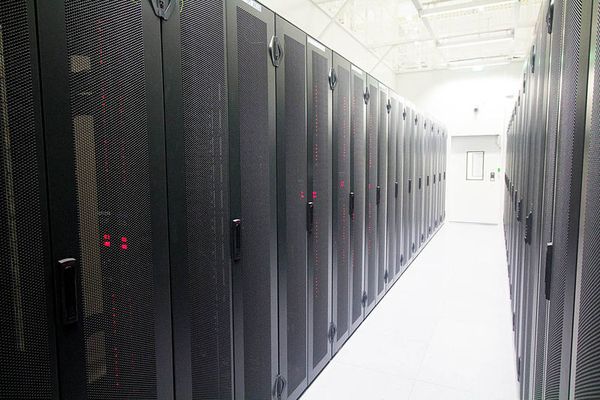 Build your data center into an energy-efficient machine by adjusting, monitoring and updating your center's infrastructure, modular buildings, power distribution and cooling system. You'll reduce your costs and potentially profit through tactics like on-site power generation.