In an effort to decrease carbon emissions – data center owners are continually looking for ways to enhance efficiency. Our latest entry explores the ways in which owners can evaluate and implement energy management systems.
While reliability, capacity and performance are factors that are taken care of while designing data centers, their efficiency often gets neglected. Thus they end up wasting a lot of energy, which can be avoided through strategic energy management. It not only boosts efficiency and keeps power costs down, but is easy to employ as well.
Carry out an energy audit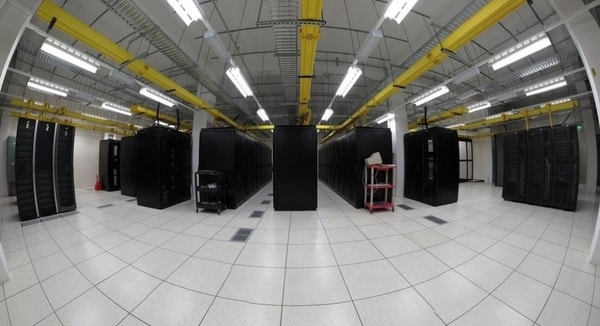 This is the first crucial step in the process that will let you know where the energy is utilized in the first place. Only when you have created a baseline for energy consumption can you decide on places where you can save it.
Consolidate and Virtualize
If your data center operates on less than 50% server workload utilization than a majority of your energy is getting wasted. One way you can boost efficiency from about 10 to 20 or 30 per cent is by virtualizing your servers. By opting for smarter management systems you can even boost it to around 50%. In the process you can also get back a lot of rack space and power that is often stranded.
Air cooling should be used smartly
Cooling the whole data center means you are using energy to cool a huge volume of air. On the other hand, if you reduce these air cooling inefficiencies by either choosing a system that's more flexible or using outside air, you can see good results.
Cold Aisle temperatures need to be calibrated and monitored
Hot/cold aisle configuration should be kept in practice where you have cold aisle inlet at about 80.6°F. But you have to remember that this can be responsible for hot spots and power outages. It makes it mandatory for you to balance the equipment and monitor/calibrate cold aisle temperature so that it gives optimum cooling efficiency.
Modular, containerized options have their advantages
To begin with these solutions are pre-programmed in a way that they function efficiently. Moreover they can help you keep your initial capital expenses, regular operational costs, manpower and space requirements down. You will find that modular solutions are packaged and shipped as a container and they can be installed in your existing space. Thus you can make a difference to your center's efficiency without bringing out dramatic changes.
Water cooling should be considered
Quite simply, water is a better conductor of heat than air and these systems have their advantages. Negative water pressure systems have come of age; they have lower failure rates, and they drastically reduce cooling while keeping your costs down.
Author Bio: This is a post written by Ramya Raju on behalf of datacenters.pro/uk. Ramya is a freelance writer and web designer from India who writes on variety of topics related to data centers, SEO, web design, mobile, and marketing.