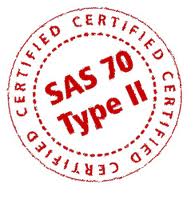 San Diego Non-Profit Keeping Californians Secure
July 30, 2012
How to Choose a Data Center Host
July 31, 2012
Optimizing a Google search has never been easier. Our latest blog outlines a few essential tips on how to make your Google searches more effective.
Most of us are afraid to admit, but Google is the first source we turn to whenever we need a question answered. Yet often times we type in a question only to be disappointed with our results, or worse, we revive no results at all. Our latest blog will give you tips on how you can optimize your Google search utilizing a few essential tricks.
Use Advanced Search
The first rule of thumb is type in your initial search query then select from the upper right hand corner advanced search. After you've reviewed the advanced search results, narrow or lengthen your search by adding or subtracting key words. Also, try defining your search query, if however short and sweet.
After you've completed the advanced search, you will notice that Google gives you sort options by date and/or relevancy or just plain images.
Put Quotes Around Query
If your search for a specific phrase or keyword has come up with nil, then place quotation marks on either end. Quoting something will generate results that have been quoted from specific websites which may lead you down a more promising link.
Word Selection & Exclusion
Excluding words from your search can make it much more viable as well. The same goes for word selection. Literally type "minus" or place subject title in quotes to yield synonymous results only. Subbing asterisks for words in a catch phrase can also help you achieve the answers you're looking for.
Determine a callers location
If ever you receive calls from an area code not familiar, simply input the number into Google search bar and it will tell you the city location and all listings for that area. Simply put, optimizing a Google search has never been easier. It's safe to burn your latest copy of yellow pages as print media is no longer needed for general information. Happy Googleing!