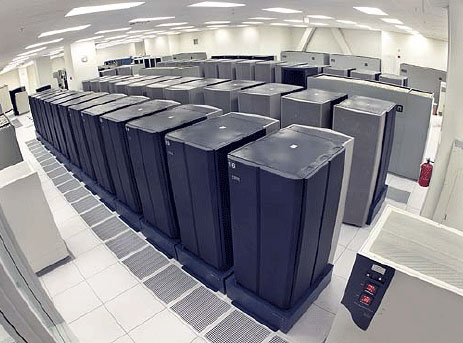 Do You Need a Physical Data Center?
March 20, 2013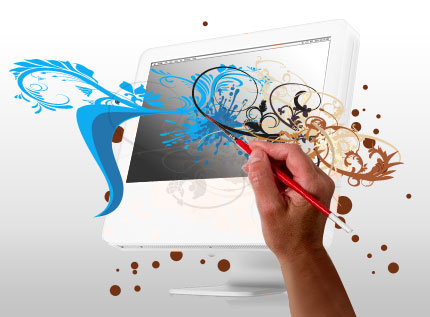 CMS Web Design Vs HTML: Which is best?
March 21, 2013
The process of finding the right phone system starts with selecting the right VoIP plan.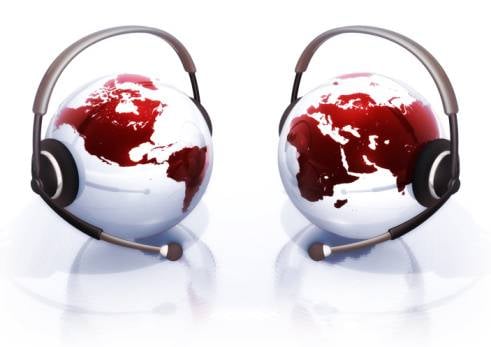 The process of finding the right phone system starts with selecting the right VoIP plan. Many people are converting to hosted business and residential VoIP solutions, but it can be hard to know where to begin in finding a new system.
A PBX, or private branch exchange, includes the hardware and software that routes calls between extensions and connects those extensions to the public switched telephone network (PSTN).
Hosted PBX
A hosted PBX solution offers all the functionality of an on-premise IP PBX, but there is no on-site hardware. The business VoIP provider "hosts" the IP PBX through a cloud-based platform. You pay for each extension with hosted PBX plans, and the service includes inbound and outbound calling. Basically, every extension with a hosted PBX has its own SIP trunk port. Hosted PBX plans work in a tiered fashion, meaning the more extensions you have, the lower the per-extension fee. For example, if you wanted a hosted PBX plan that supports 50 extensions, you would only pay around $19.99/month per extension.
PBX Phone System
However, with Voice over Internet Protocol (VoIP) technology, many businesses are replacing their analog PBXs with IP PBXs. As opposed to an analog PBX:
– An IP PBX uses VoIP, which is a much cheaper source of phone service.
– An IP PBX is wireless, meaning it does not require the complicated network of phone cords of analog PBXs.
– An IP PBX can be totally off-site, so you can choose between hosted and on-premise service with a SIP trunk as appropriate for you.
– An IP PBX can service multiple locations, perfect for businesses with multiple offices or remote employees.
The decision ultimately comes down to an on-premise IP PBX with SIP trunking or a hosted PBX solution. Both options allow your business to save money in key areas. But before deciding between an on-premise IP PBX or a hosted PBX here are some things to consider: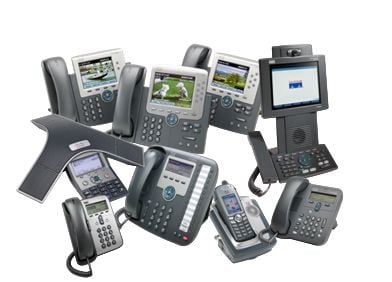 1. What business VoIP solutions are available?
2. How many calls do you expect at any one time?
Calling capacity is an important determining factor when choosing a business VoIP plan.
Some employees may need unlimited calling to other office extensions as well as external numbers, while others may only need unlimited calling with other office extensions.
In this case, a business might want an on-premise IP PBX with SIP trunking, especially if the business does not expect a lot of simultaneous calls.
3. Can your business handle an upfront expense?
PBX hardware can get expensive. Some PBXs retail for a few hundred dollars, but others can be as expensive as a few thousand dollars. If your business can't handle an expensive upfront cost, a hosted PBX solution might be the better option. If your business includes a capable programming staff, you may be able to download and program your own free open-source software IP PBX.
4. Do you have an IT staff?
With an on-premise IP PBX, the business is responsible for storing and maintaining their hardware or software. Typically, that requires an IT technician or a support staff, people who can monitor the IP PBX and troubleshoot any problems.
A business that doesn't want to support or maintain an IP PBX, on the other hand, might choose a hosted PBX. With a hosted PBX, the VoIP service provider supports the IP PBX, and they handle any upgrades or maintenance.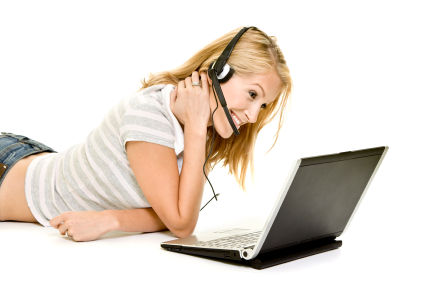 5. What specific features does the VoIP provider offer?
Both hosted PBX and SIP trunking solutions come with some useful calling features.
When choosing between business VoIP providers, it's important to look at what each provider offers.
Then you can choose a provider that offers the features that best suit your business's needs. Some popular VoIP features include:
– Find Me Follow Me: program specific numbers (cell phone, home phone, etc.) to ring while you are away from your business phone.
– Conference bridging: create a call with a large number of participants.
– Voicemail-to-email: receive voicemail messages as an email attachment.
– Music on hold: play music while a caller is waiting to be connected with an extension.
– Soft-phone support: use VoIP software to make calls using your computer or smartphone.
– Hunt groups: group your employees into specific departments, so that all incoming calls concerning that department will go to those employees.
Rachel Greenberg writes for VoIP Review about some of the best options available in business tech solutions.