Did you have a great week? Are you overstuffed from leftover candy from Halloween? I had a Tootsie Roll for the first time in about 10 years over the weekend, and holy crap, I think the ramifications of that dense chocolate gob might put my dentists' son through college.
Now it's Friday and it's time for the Friday Fun Blog: Arcade Edition, brought to you by 'Your Desire to Not Do Anything on a Friday'.
On to the links!
–Shameless Plug of the Week! It's November, a.k.a. Movember. If you're not aware of Movember, it's like Breast Cancer Awareness Month, except instead of wearing pink, dudes grow mustaches for prostate cancer awareness and research. Here's (here and here) a bunch of blogs we wrote last year about Movember. Check out those mustaches! If you're feeling charitable, you can find out how to donate at the official Movember website.
-Rumors are starting to swirl about the new Star Wars films coming out in the next few years. The title of the first movie has already been released: Star Wars The Force Awakens. If you don't like that title, you can always change it with your own Star Wars Title Generator.
-Here's a time lapse video of the cross-country trek from New York to Los Angeles. I did a similar drive a few years back on my journey to LA, and while beautiful, it was mind-numbingly boring. At one point, I was driving through what might've been Arkansas, or Missouri or something and there was just fields for miles and miles and my only thought was, "WHO OWNS THIS?!"
–Obligatory Space Post of the Week! Are you in the mood for an existential crisis? Already a little uneasy at how insignificant you are in the grand scheme of the cosmos? After all, you are just a sack of meat on a tiny corner of a rock hurtling through space. Well, what if there were multiple universes? Universes "bubbles" floating in a cosmic sea of other universe "bubbles", multiplying all the time, forever expanding. Are you in a corner hyperventilating yet? Good.
–Obligatory Space Post of the Week Part 2! Ok, so you're already feeling incredibly small in the grand scheme of the universe (and any other universes that exist). At least you have comfort in knowing that our own galaxy is relatively small thing—hell, you've seen pictures of Jupiter and we have a rover on Mars! Wrong. Here's a scale rendering of just our solar system. One of billions of solar systems in the Milky Way galaxy. You still mean nothing.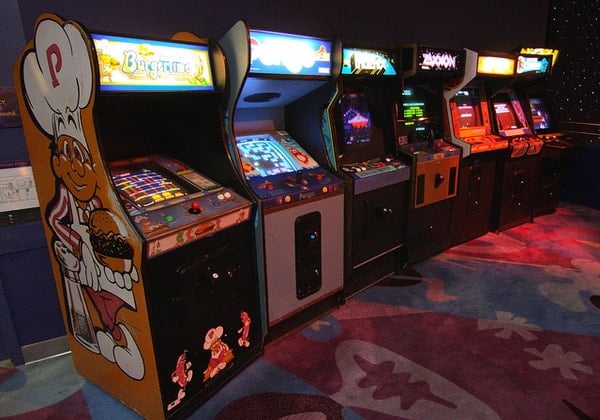 -And now for the main event: the fine folks at the Internet Archive have done the Lord's work by compiling over 900 of your favorite arcade, NES, Atari and other early console games into one easily accessible database where you can use your keyboard to play. Our staff favorites include Frogger, Paperboy, Street Fighter II, Q-Bert, and Burger Time. Enjoy and please don't blame us if your boss catches you!
That's all for this week, enjoy your weekend!
---
For more information contact The Colocation America Staff