This week's Friday Fun is brought to you by Preoccupation with the World Cup…
Woo, it's Friday so you know it's time for another link roundup! The whole planet has World Cup fever and nobody knows what the heck is going on in Iraq, but that's of no concern to us because there's a guy who is doing amazing things for science and LEGO is trying to ruin your free time as an adult and that's all that matters this week.
-It was announced this week that the newest college bowl game is….*drum roll*…the BITCOIN BOWL. Hooray! As if finishing the season 7-7 in the American Conference wasn't sad enough, now you get to compete for the trophy of a bowl game sponsored by a fake currency! This is what college football is all about. I'm sure all the players involved will definitely be fired up to receive their swag bag of Bitcoin-related memorabilia and Bitcoin gift cards that they can only use at like 3 places in the world.
-Our condolences go out to these here United States of America, who has recently dropped out of the 100 most peaceful countries in the world. A day like this will undoubtedly be celebrated with another school shooting. It really is sad when you're not safer than a continent that was originally a giant land-jail for criminals (hi, Australia!).
-Scientists have stopped trying to figure out our how this great universe of ours came into existence and have put their collective knowledge to tackle real issues: like why people get more attractive when you're drunk. FINALLY. Stop wasting billions in space when we have greater matters at hand here on Earth! Long story short, the drunker you get, the more your inhibitions get lowered while your libido rises.
-In other science news, this guy jumped into a vat of Diet Coke while being covered in Mentos and the results are spectacular. More dunk-tanks should be like this; I want to see one at every carnival by 2015. It's from the minds of the guys behind Epic Meal Time as they work on their new show Epic Meal Empire that debuts in July on a channel I never heard of.
-They exploded the top of a mountain in Chile to install a gigantic telescope and if that sounds awesome, well, get ready to be underwhelmed. This is like fireworks: a bunch of buildup and then you're like, "I waited four hours outside for THAT?" Fast forward to about 1:00:00 into the video for when the "action" starts (unless you really like hearing people talk).
-The next time your mom/wife/significant other screams at you for playing too many games, tell them you're working on your résumé. This guy put his World of Warcraft achievements on his résumé and now he's the COO of Symantec and formerly the CIO at Starbucks and an exec at CNet and Best Buy, so what are you doing with your life?
-Lastly, LEGO has been on a roll lately. Following the success of The LEGO Movie, LEGO is now debuting a new way to make LEGO even better: they've developed a game where you are tasked with constructing buildings as the mayor of a fictional town and you can take pics with an iPad or other device and upload it, share your creations, visit other towns and all kinds of cool stuff. It's called LEGO Fusion and there are other iterations too: you can build cars and virtually race them, a tower-defense game, and a resort builder. Awesome.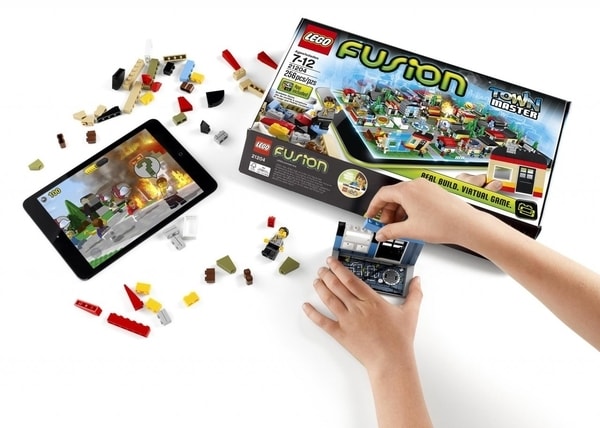 For more information contact The Colocation America Staff