He's in the mainframe! The Mainframeeeeeee…
Whoa Nelly, it's another Fun Friday Link Roundup for your viewing pleasure. This week's Link Roundup is brought to you by absolutely nothing.
Comic-Con Updates, Sex Lizards in Space, and More!
-Russia is the Florida of the world. From dash-cams catching people jumping in front of cars, Putin wrestling bears shirtless, to not being all that friendly to gay people, Russia is where you go for crazy world news. And rightfully so, because the world champion of crazy just got crazier as a Russian scientists have lost contact with a satellite filled with geckos sent into space with one mission in mind: SEX. Yep, there's a bunch of sex lizards tumbling through space right now. The mission was meant to be a study of the effects of space on sex and reproduction, and now that's out the window because they lost contact with the ship the same day it launched [insert Nelson Muntz "Haha!" here]. So now we have a rogue satellite ripping through space containing the sexiest lizard orgy this side of the Andromeda. If we find intelligent lizards on Neptune years from now, we'll know why.
-Do you love baseball but hate your team because they're terrible but you still want to show your support in the least supportive way possible? One South Korean baseball team—the Hanwha Eagles—figured out a way to do that by having robots sit in the stands. Yeah, robots. The Eagles are so terrible that fans don't want to show up and watch them, instead cheering them on through robots connected to social media accounts. The robots have LED faces and you can project your face onto a robots and then be all, "Go Eagles!" without leaving the comfort of your own home and without watching your team be terrible. Chicago Cubs fans, you might want to consider this.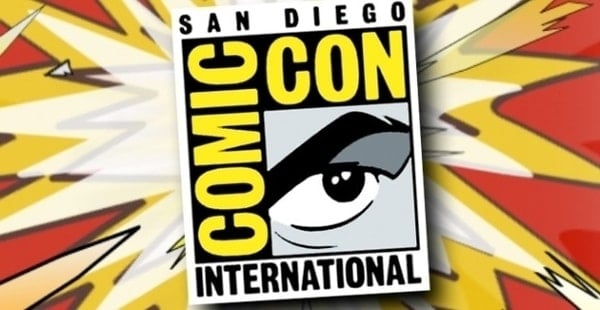 -This week is Comic-Con in San Diego, the largest gathering of fans of pop culture and comics in the world. Comic-Con has grown exponentially over the years, each year giving fans sneak peeks of all kinds of stuff, and sometimes it's too much to take in, so The Verge has put together a handy (and constantly updating) list of all the cool things you missed if you couldn't make it. It gives you the feeling of being surrounded by people dressed up as their favorite comic book heroes without the stench of Doritos and Mountain Dew.
-It's no secret that we love space here, and so this image of a fully mapped galaxy cluster is just amazing. The galaxy cluster–MCS J0416.1–2403—is about 4 billion light-years away, and is roughly 650,000 light-years across. By the way, 1 light-year is 5.88 trillion miles….so, yeah, you're insignificant. *cue anxiety attack*
-Movies are cultural staples, depicting real life in moving art. But sometimes, Hollywood gets things totally wrong. Take for instance, the concept of hacking: you'd think with all the research that goes in to movies that someone would actually look up what it's like to hack into something (hint: it doesn't involve yelling about the "mainframe"). Nowadays, they might exaggerate the process for drama, but in the 80's when computers weren't as prevalent, hacking in movies was like the Wild West: anything goes. And it was HILARIOUS.
(h/t to Mashable, Sploid, The Verge, Wired, Time)
For more information contact The Colocation America Staff