YA BOI COLY is back once again for the greatest round-up of links from around the web, personally curated for you by a talking shield that lives in the Internet! This week, as always, we're sponsored by Dave & Buster's until they actually sponsor us. We get space heavy this week, people.
On to the links!
-The feature film The Martian opens in theaters this weekend, and the character Mark Watney—played by Matt Damon—uses some pretty nifty science to stay alive on an uninhabitable planet for an extended period of time. The real question is: is the science used in the film accurate? You bet your sweet Martian butt it is! Well, some of it. Like, for instance, due to Mars' atmospheric conditions, hurricane-level winds aren't possible—but everything else is definitely totally possible and some of it is actually being tested by NASA right now.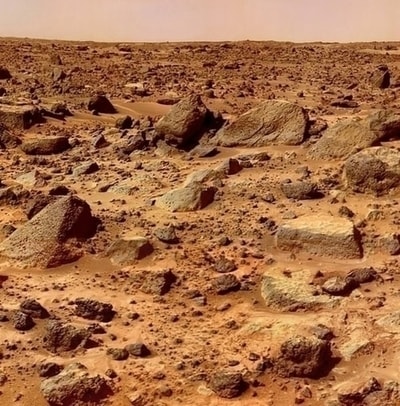 -Speaking of Mars, you might've heard we found evidence of liquid water on it recently. That's all well and good, but what about actually inhabiting Mars? Well, some designers developed a way to use the water ice on Mars—building double-shelled igloos for eventual colonizers to live in. They would use the ice available on Mars to build a shell within a shell, with the outer shell designed to serve as an "outdoor" area to help preserve the mental health of the astronauts. Because once you go to Mars, you don't go back, so the least you can do is live in a nice place, ya know?
-Remember when we sent a probe to Pluto just to snoop around and send us awesome photos? Well, there's new photos available, specifically of Pluto's largest moon, Charon, and they're in sweet, sweet HD. Did you know that the ice caps on Charon are called Mordor Macula? Mordor? God, I hope when they get closer photos, there's just a giant evil eye on top of a spire staring back at them. What if Orcs come from Charon? That'd be crazy.
-Did you know the apocalypse is coming? Yep, it's happening right now in Patagonia where a volcanic eruption is causing crazy lightning storms. Don't get it twisted: this isn't a volcanic eruption messing with atmospheric conditions to produce stunning lightning storms in the dust—this is the Earth attempting to murder all of us. It's been nice getting to know everyone. My only regret is not going to Dave & Buster's more.
And finally…
-Sometimes you go to a robot cage fighting tournament and it takes you on a spiritual journey that culminates in you finding yourself.
See you next week!