This week's Link Roundup is brought to you by Lack of Sleep…
It's Friday, and you know what that means: time to drink your lunch Mad Men style Friday Fun link roundup! This week, we have absolutely none of the news you care about and all the links to stuff you never thought you'd actually want to read. You know, stuff the Internet was made for. Want to see weird depictions of beauty around the world? What about the quickness with which a zombie virus would infect the world? Well, we have all that AND MORE…
Friday Fun Link Roundup!
-A group of protesters paid for a blimp to be flown above the NSA's data center in beautiful Utah. The side of the blimp reads "Illegal spying below" with an arrow pointing to the data center. HILARIOUS. Seriously, if there's one thing I love in this world, it's calling people out on their BS in ridiculous fashion, and also anything involving blimps. In your face, government spying program!
-Speaking of the NSA, they recently released their first full transparency report—on their Tumblr, of all places. Basically, they reiterated some really low numbers for the amount of stuff they did. I'm surprised there wasn't just one page saying, "Nothing to see here." There was one 702 order which reached almost 90,000 "targets" a.k.a you and me. Oh, and also "targets" isn't a singular thing either. 1 target could be a whole organization of multiple people, country, or whatever else they want to call a target. For being a transparency report, they weren't really all that transparent.
-A new app called "Moment" tells you how long you spent on your phone that day. You can set limits, and then the app will let you know when you've gone over or are near it. Nothing like being shamed by the machine you use to not interact with people, right? I'm sure this will either help or utterly destroy a lot of relationships. "Hey honey, there's this app that tells you how long you've been looking at your phone instead of looking at the actual world around you…" is definitely a great way to bring it up.
-Most times, corporate Twitter accounts are god awful (unlike ours, @ColocationUSA), but there are some really good ones out there (just like ours, @ColocationUSA). I mean, if I was in charge of the Denny's account, I'd be tweeting random stuff all day too, mainly because your target demographic (really, really old people) don't have Twitter, so who's gonna see it, you know? Might I add in the DiGiorno Pizza account only because it occasionally combines my two loves: pizza and pro wrestling.
-"Beauty is in the eye of the beholder" is a really famous quote that someone probably attributes to Marilyn Monroe on Facebook or something. But it really is, and different countries have different standards of beauty. That's why radio journalist Esther Honig asked Photoshopper's from around the world to take a untouched image of her, and Photoshop it to their country's standard of beauty and holy crap is it weird. Seriously, what the hell, Philippines? You too, Argentina. Also, if I ever met the United States' standard of beauty, I'd be incredibly weary that she might be a lady of the night. That hair, yo. But seriously, the untouched pic is way better than any of the others. Get it, girl.
-We'd be remiss if we didn't bring up some data center news in our Friday Fun link roundup, right? Instagram just moved all 20 billion of pictures of food, sunsets and dogs to the Facebook servers. On to more important news…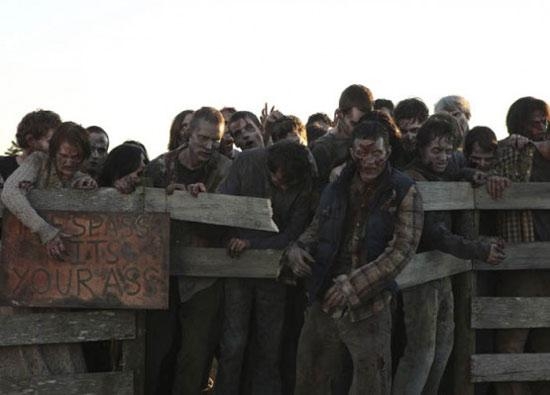 -If you've ever wanted to hear about your quick and impending demise at the hands of a zombie swarm as narrated by Morgan Freeman, then this is the link for you! On Freeman's show, Through the Wormhole, a mathematician calculated how long it would take for a zombie virus to overtake the whole world and in case you were wondering, you'd be the walking dead by the time you learned about it. I mean, you might hear about it on Twitter but by then, you'd be attacked while walking down the street looking at your phone and your last thought will be, "I should've downloaded that Moment app and I would've seen this coming!"
That's it for this week, see you on Monday!
For more information contact The Colocation America Staff