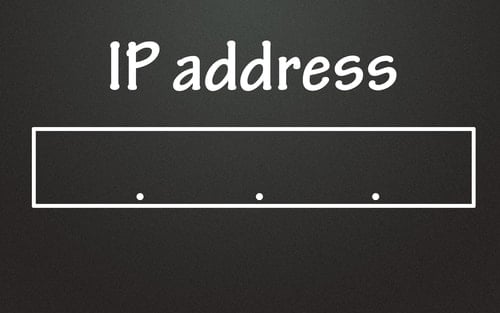 Understanding IP Vernacular Part 3
October 27, 2015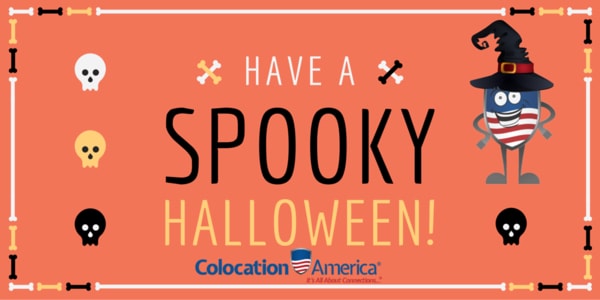 Friday Fun Blog: Halloween Spooktacular Edition
October 30, 2015
All aboard the cybersecurity train! CHOOO CHOOOO! Each week we bring you the greatest and most terrifying cybersecurity and hacking-related links on the web. This is….THIS WEEK IN GETTING HACKED!
On this special edition of 'This Week in Getting Hacked', I want to take time to teach you about the biggest threat to our nation's infrastructure: SQUIRRELS.
That's right—you might think that cybercrime, hackers, state-sponsored cyber-terrorists, and a whole host of other things would bring down our infrastructure, but nope. SQUIRRELS.
Squirrels have quietly and secretly been attempting to destroy our nation's networking capabilities for years now. In 2010, a data center in Santa Clara, CA operated by Yahoo! was taken down by a squirrel eating through some wires.  In 2011, squirrels accounted for 17% of data center outages from Level 3, a data center provider, and that was actually DOWN from 28% from the year before. Is it part of some master plan for world squirrel domination? Probably. Squirrels are considered the most evil animal in the animal kingdom (Jack Hanna said this), waging wars against woodpeckers, chipmunks, and other rodents in an attempt to make their way to the top of the food chain.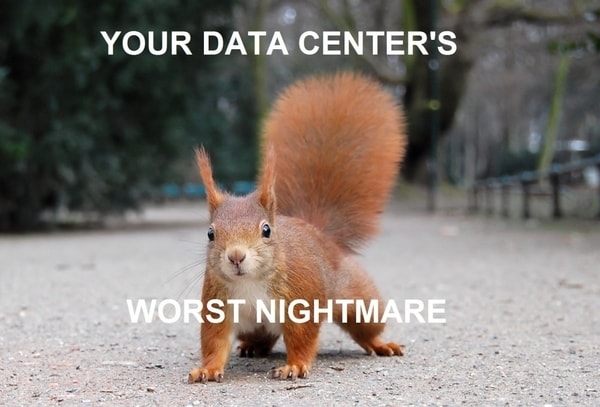 And how do you take down the apex predator (humans)? You take out everything that makes them operate—our world relies on network connections, and squirrels are out here eating our fiber cables to stop the proliferation of data. They're also out here eating our electricity cables: this past June, 45,000 people were left without electricity for two hours in the San Francisco East Bay Area after a squirrel got zapped in a substation after running around on some equipment (probably on purpose).
I think I've stumbled onto the squirrel's plan for world domination: Cut off the power, cut off the data; Cut off the data, cut off the information; cut off the information, nobody can be alerted to the impending squirrel invasion. That's the squirrels plan, and they are executing it one cable-chomp at a time.
The most terrifying part? They have help: MONKEYS. Monkeys are the squirrels of India, and India definitely has a problem with monkeys chewing through EVERYTHING, including fiber optic cables.
"The monkeys, they destroy all the wires and eat all the wires," said Indian communications engineer A.P. Srivastava. That's the quote of a man on his last legs after having his Internet be chewed through by monkeys constantly. That's desperation.
The monkeys in India chewed through cables two months after they were laid, and since monkeys are cherished in certain parts of India—especially where these occurrences are happening—it is tough to gather support to remove the monkeys.
This is how nature strikes back. This is their plan to take back the world. Like the guy from Jurassic Park said, "Life finds a way."