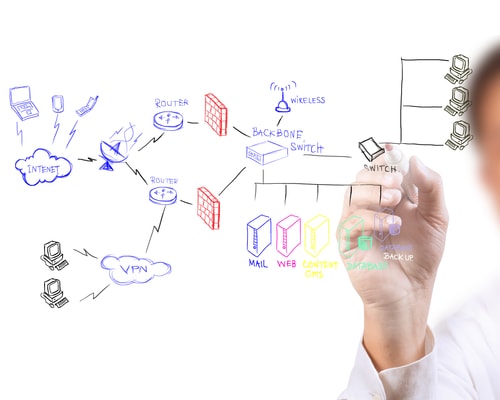 Safe Networking Best Practices
September 30, 2015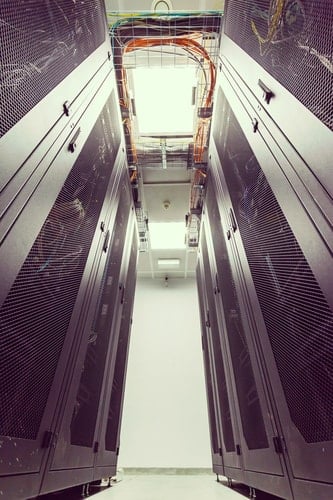 The Evolution of Data Center Aisle Cooling
October 1, 2015
We're back once again for the best cybersecurity link roundup on the whole entire Internet! Is that hyperbole? Absolutely, 100%, without a shadow of a doubt, no. Guy Fieri once called this is favorite "hacking-centric blog". And he should know about hacks—he is one. BURN!
On to the links!
-Hey remember Edward Snowden–the dude that exposed the NSA's spying tactics to a worldwide audience, then went to Russia where he is now hiding out? Well, he joined Twitter recently, and he only follows the NSA. Masterful troll job, sir. Masterful. His second tweet was a response to famed-astrophysicist Neil deGrasse Tyson about water on Mars and whether they "check for passports at the border" of the red planet. His troll game is on point.
-Medical equipment, much like modern cars, are incredibly susceptible to hacking, says security researchers. Instead of running your car off the road, the people that hack medical equipment are in it for the data—they have the ability to alter information, including doctor's orders, prescriptions and general information about the patient and their ailment which could cause panic in the healthcare industry if everything about their patients is suddenly wrong. So now you're telling me that someone can hack my car and run me off the road, and then when I'm in the hospital, they can change my information to make it look like I need my leg chopped off when all I needed was some Tylenol? This is getting ridiculous.
-Cybersecurity crimes don't pay, kids. Seven students at a North Carolina high school are being charged with hacking into the school accounts of administrators and students. Despite the fact that the students didn't tamper with any data or test scores, they will still be charged like the dirty little criminals they are.
-The U.S. Government is taking cyberattacks on its systems incredibly seriously by contracting Raytheon—a defense contractor—to a $1 billion contract to shore up its security systems. After recent news of Chinese cyber-espionage towards U.S. companies has increased, President Obama has wanted to bolster our nation's cybersecurity, so this is why Raytheon got awarded a fat contract.
-Hey, remember how one paragraph ago I said "Cybersecurity crimes don't pay, kids"? Well, that's wrong because you can get paid BIG TIME for your l33t hacking skills. Just ask the guys of Hacking Team, after the Saudi Arabian government wanted to buy them outright instead of paying for their costly services. How much? 37 million Euros, which would equal around $41 million USD for the Italian-based security group. The deal fell through in 2014 after a new intelligence director was appointed in the Saudi Arabian government. Eventually, though, Hacking Team got hacked because they kinda maybe supported repressive governments.
See you next week! Stay safe out there!