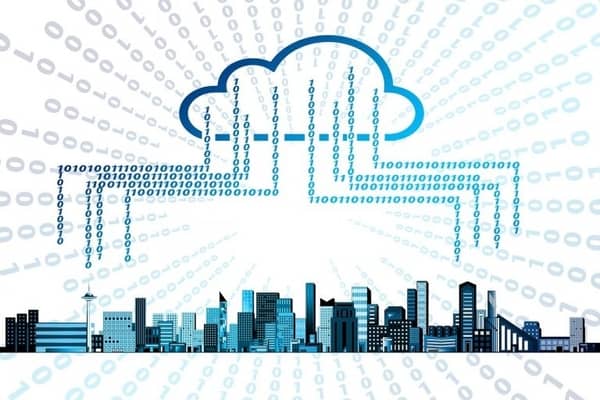 What Is a Distributed Cloud?
November 11, 2021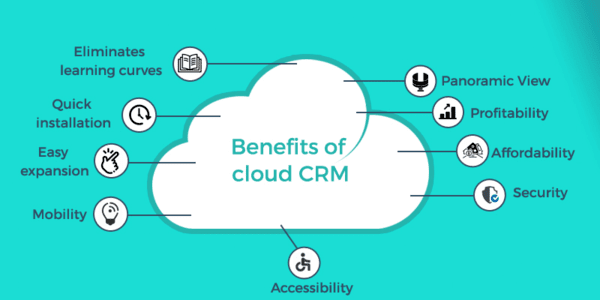 Cloud Computing And Customer Relationship Management (CRM)
November 16, 2021
Healthcare is a rapidly evolving industry that stands to see considerable changes in light of current events and new technological advances. Namely, facial biometrics and AI are offering many utilities that are transforming healthcare operations.
First, they ease the workload of healthcare employees by automating, diagnosing, and treating processes that they would previously perform manually.
Second, they offer opportunities for security that ensure patients' data stays protected in the digital age. And, they provide new methods of treatment with exceptional results over previously used methods. Keep reading to see the key ways facial biometrics and AI are revolutionizing modern healthcare.
Facial Biometrics: Definitions
Before diving deeper into the advances biometrics offer the medical industry, it is essential to clarify which facial methods are being used and how they impact the average patient.
Face Recognition
Facial recognition is the more widely used term and is often the predominant understanding of biometric tools. It is often not the technology used in healthcare and is detrimental to people's knowledge of medical technology.
Face recognition has been under great scrutiny as companies have used it to collect data on individuals unknowingly, putting their privacy at risk.
It becomes especially problematic when that data is sold to third-party entities. There has been legislation such as the Illinois Biometric Information Privacy Act (BIPA) and GDPR in the EU to limit this technology to protect privacy.
Face Authentication
Facial authentication is the process used in most hospital settings and is considered cooperative—this technology is used for identifying individuals that interact directly with the system.
A good example is Face ID on iPhones. No one is forced to use it or use it unknowingly. The camera simply checks the user's face once when unlocking, and when validated, turns off. There is no persistent, unknowing tracking.
This method incorporates artificial intelligence for identity matching and provides tools for biometric profiles that adhere to laws and protect privacy. This technology is the basis for healthcare advancements.
Secure Check-Ins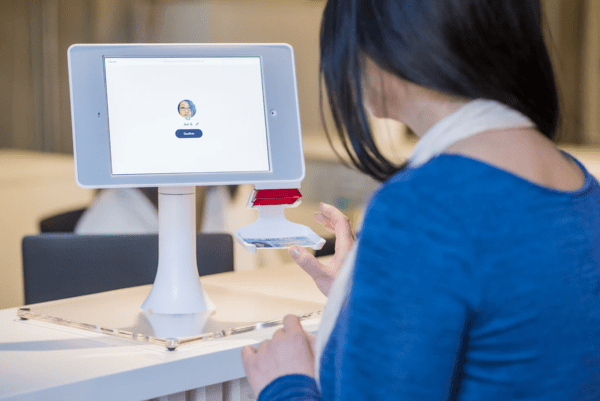 Although a relatively minor benefit, using facial biometrics to check patients in and out streamlines clerical processes. Hospital personnel no longer have to fill out paperwork for each patient. Patients scan their faces and are ready to be seen.
Most importantly, there's no room for human-based errors. It simplifies the way the hospital operates. And, it offers security throughout the premises. Only authorized people can gain access to certain areas.
So, there are no longer concerns about unwanted individuals getting into restricted areas.
Enhanced Diagnosing
One of the most significant benefits of facial biometrics in healthcare is improved diagnosing methods. For instance, when a patient checks in, face authentication systems can read a person's temperature to identify an illness.
When used for dedicated diagnosing purposes, biometrics can measure vital body signs, similar to a doctor using lights and mirrors around your face. AI can reveal a person's heart rate, blood pressure, stress level, and beyond that.
The best part is that the technology is entirely contact-free. There is little to no risk of disease transmission in a hospital setting when using these protocols.
Streamlined Tracking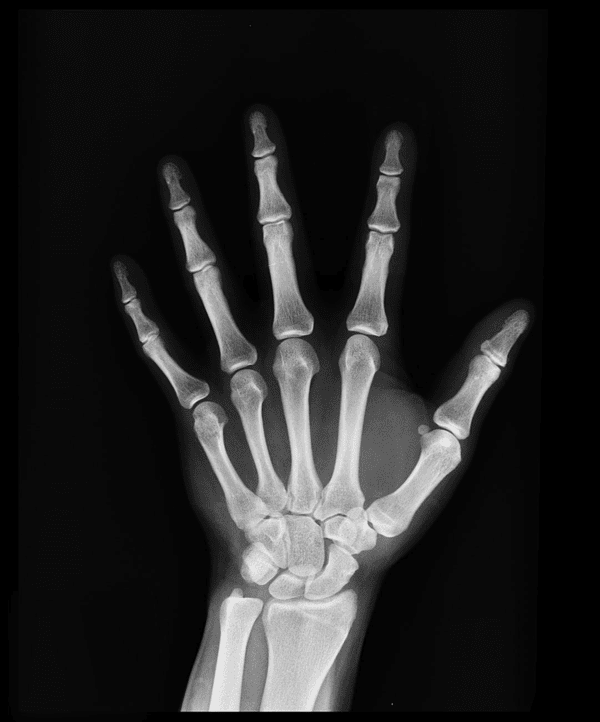 Biometrics and AI offer many advantages when used in tandem with traditional processing methods such as X-rays, MRI, and other advanced imaging processes.
With help from AI, doctors can pinpoint angles and velocities in joints, possible bone fractures, or general abnormalities with greater accuracy and diagnosing capability. AI can better formulate a rehabilitation plan that can be custom-tailored to the patient based on their info. This not only reduces doctors' workload but also speeds up treatment so the patient can recover sooner.
Better tracking, with the help of biometrics and AI, makes for better treatment and healthier patients.
Optimized Scaling
One of the trickiest parts of hospitals is managing their advanced infrastructure while growing to accommodate more patients. The larger the workspace, the more moving parts, which means more difficulty managing.
By incorporating facial biometrics and AI, this becomes much less of a headache. With biometric stations around the building, AI systems can automatically manage doctors and patients, giving hospitals the freedom to expand their services without overloading the system.
With facial biometrics and AI, management becomes easy, and doctors can focus on what matters most: treating as many patients as possible.
Emotion Detection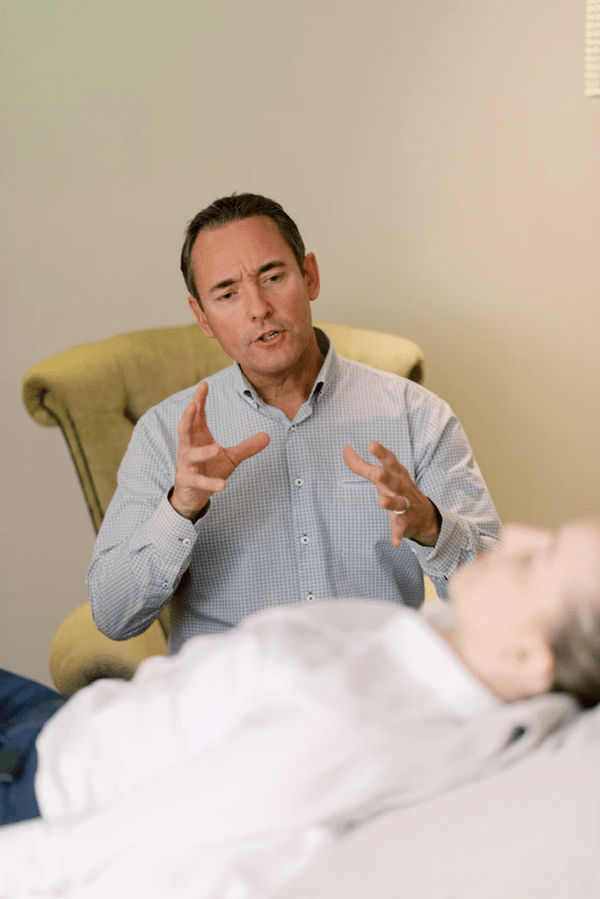 Facial biometrics is a considerable benefit for mental health treatment through emotion detection. Using AI and facial authentication, systems can measure a patient's emotional state.
From there, it can create treatment outlines and metrics to track effectiveness—many people seeking mental health treatment struggle to express their emotions adequately.
With the ability to accurately track them, mental health experts can better understand their patients and needs. Tracking can also spot warning signs or harmful habits such as lip biting, cheek biting, or eye rubbing that can assist essential psychiatrists into problem areas with their patients.
These tracking tools give opportunities for much better results than what is in place currently.
Data Uniformity
Healthcare data hasn't relied upon a set standard in the past. Because of this, it usually ends up fragmented and in many different formats. It is complicated to track down.
AI technology can resolve these issues by connecting diverse data streams and converting different data sets into one central format. That way, healthcare experts can get a unified understanding of their patients and broader data.
With more data available in universal formats, doctors can track patterns and health issues over large areas while still protecting patients' anonymity.
With AI, healthcare workers get ubiquitous data that has more potential without risking privacy concerns.
Maximized Efficiency
The most significant takeaway on Facial Biometrics and AI in healthcare is how much more efficient they make hospital processes.
From checking in to diagnosing to monitoring authorized healthcare personnel, the healthcare industry is transforming using facial biometrics and AI.