The digital world continues to grow, and data centers have become vital for storing and processing all of the data we create and consume on a daily basis. To keep up with this demand, data centers continue to evolve becoming more efficient and effective. Digital twin technology creates a virtual replica of physical assets and systems, which allow for real-time monitoring, evaluation, and optimization. Digital twin technology can be used to improve several different aspects of a data center's operations including performance, efficiency, and reliability. We investigate the various ways digital twin technology is changing data centers, the various benefits, and possible impacts on the data center of the future.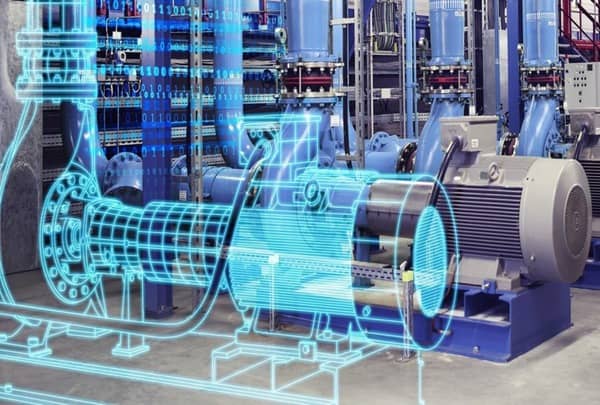 What is Digital Twin Technology?
Digital twin technology is a virtual depiction of physical assets and systems that can be used to monitor, analyze, and optimize an operation. This digital replica is used to simulate different aspects including behavior, performance, and maintenance. Digital twin technology uses cutting-edge sensors, artificial intelligence algorithms, and cloud computing to gather real-time information about the system and creates a dynamic digital twin.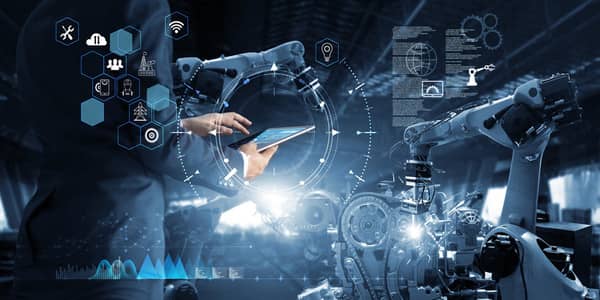 This innovative technology is already being used in various industries like healthcare, manufacturing, and transportation. In the healthcare industry, digital twin technology is used to make virtual models of patients and is used to personalize drug development and treatment. In the manufacturing industry, the technology is implemented to enhance production processes, decrease downtime, and develop product quality.
In the transportation industry, digital twin technology can be implemented to replicate traffic flow, decrease congestion, and increase safety. Digital twin technology can potentially transform and improve various industries in the aspects of efficiency, cost reduction, and increasing performance.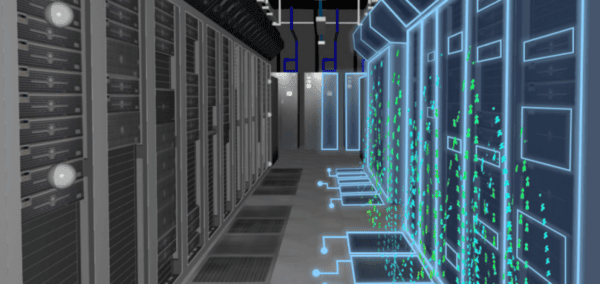 How Digital Twin Technology Is Changing Data Centers
Digital twin technology is also transforming data center operations. Data centers and colocation providers are used to store, manage, and process data. The progression of the world's digital transformation has made data centers a vital part of the digital economy. As the volume of data continues to increase—data centers will need to be even more efficient, reliable, and secure.
The way data centers are harnessing the power of digital twin technology is through the creation of a virtual model of the data center's physical infrastructure. The digital replica lets data center managers simulate operations, monitor how the infrastructure is running, and optimize the data center's overall operations. The use of sensors and real-time data within the replica can provide more insight into the potential performance of a data center's efficiency, downtime, and productivity.
Data centers can reap various benefits from the power of a digital twin. The first benefit is that it gives data center managers more control over the infrastructure as a whole. This can improve a data center's reliability and availability. It can also help data center managers more efficiently use the available resources, including energy and cooling, which can potentially reduce operational costs. Harnessing digital twin technology can also recognize possible issues before they happen, which helps decrease the possibility of downtime and data loss.
Various companies have currently implemented digital twin technology for their data center operations. Microsoft is using digital twin technology in its data centers to increase effectiveness and at the same time, reduce its consumption of energy. Google is using digital twin technology to oversee and improve its data center's performance.
Digital twin technology can change the data center industry in a variety of ways, including making data centers more effective, more dependable, and more secure. The technology can potentially reduce downtime, minimize risk, and lower the cost of operation for many data center providers. As the digital world continues to advance, digital twin technology could potentially play a significant part in the future of data centers.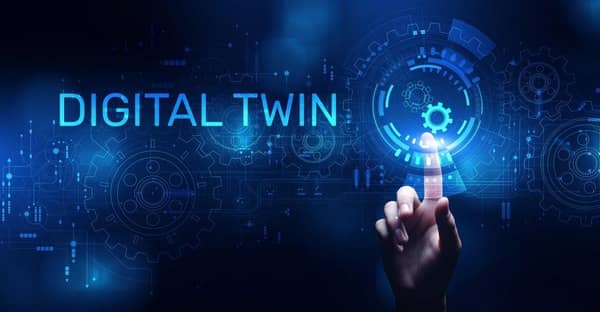 Challenges of Implementing Digital Twin Technology in Data Centers
While there are many different advantages, there are challenges of implementing a digital twin for data center operations, there are several challenges that need to be overcome. The first of these challenges is digital twin technology is expensive. Creating the digital twin model can be a large investment in hardware and software. This will likely be one of the main obstacles for small to medium-sized data centers with smaller budgets.
The next challenge is the complex process of implementing the technology. Building an exact digital twin model requires a thorough understanding of all systems and infrastructure. There could be issues with the quality of information the model gives if this isn't done correctly. This could potentially cause even more problems for the data center manager.
Another challenge for the deployment of digital twin technology for data center use is the absence of standards and compatibility for various systems and vendors. This can make it harder to incorporate different components while guaranteeing effective communication between the various technologies.
Creating digital twin regulations for data formats and communication protocols can improve the implementation process of digital twin technology. It could give digital twin model builders and data center managers the confidence that the digital twin will offer consistent data accuracy needed to improve the data center operations.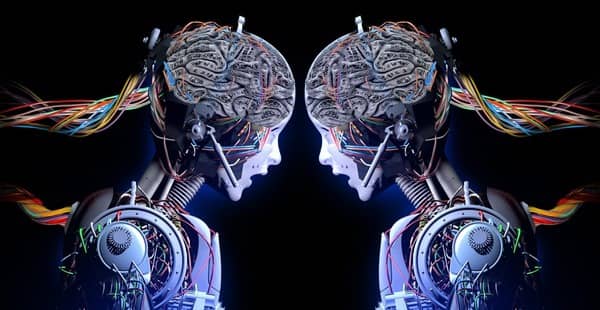 Future of Digital Twin Technology in Data Centers
The future of digital twin technology and its application in data center operations looks encouraging. Advancements in the technology and more industry standards will make it even more beneficial for data centers.
Future versions of the technology will harness the power of artificial intelligence, enable predictive maintenance, and even allow data center managers to stop potential threats. It will advance the overall consistency and dependability of data centers and even more so, decrease the risk of downtime.
Digital twin technology will also help data centers become more energy efficient. These digital twin models can potentially reduce energy consumption and costs by precisely modeling a data center's energy usage and helping optimize the system. This technology has the potential to make data center seven more sustainable.
It can also aid data centers in deploying newer technologies including edge computing and 5G networking. Using digital twin models can optimize new technologies allowing data center managers to effortlessly incorporate them into their operations.
Digital twin technology can potentially have a substantial impact on the data center industry. The technology can enhance performance, lower costs, and enable better efficiency and reliability. Digital twin model technology will change the future data center operations and will help the data center industry stay relevant and vital in the era of modern technology.