Subscribing to the best phone service provider allows any company to enjoy benefits such as cost-effectiveness, efficient operations, productivity and mobility.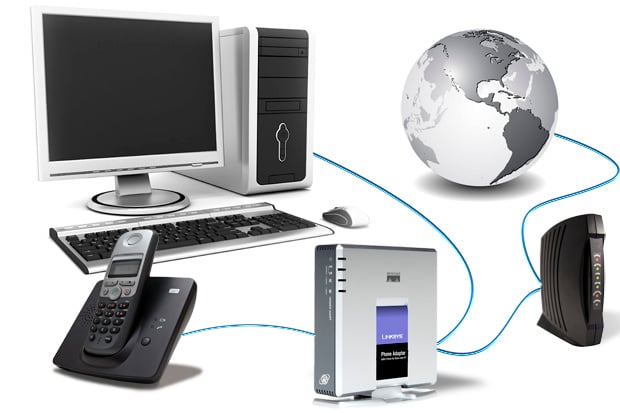 Large businesses don't have a problem dealing with high priced phone service providers thanks to their massive financial capacity. But the same cannot be said among small and medium sized businesses (SMBs).
Luckily, modern innovation and advanced technologies such as those offered from a VoIP service provider can deliver affordable and effective phone services to SMBs. But not all of these options are well-suited to SMBs. Business owners should look for the following options to get the most out of their investment:
Cheapest Phone Service
It is important that the services to be subscribed are within the budget of the business. This will assure the owner that these services will translate to savings. Remember, a phone system is an investment and must be able to make the most of the business' money
Look for 24/7 customer support
Having phone services from the best provider is not an assurance of its peaceful and continuous usage. There would be instances that the business would encounter problems regarding the usage of these services. Encountering them at any time would be a serious problem which might lead to loss of clients and profits.
When choosing a phone service provider, it is advisable that they have a 24/7 customer service. This will assure the business that their phone system problems would be addressed at any time of the day. This will avert serious problems from arising
Determine Service Needs
Before a business owners decide to look for a provider, it is imperative that they know which services they would have to subscribe. This will help them save time from looking and avoid being duped into subscribing services that they would not be using.
This is why it is important to choose a provider that has every service that the business would need. This will keep the subscription contract simple and cheap. It will also avoid the need for the business owner to subscribe from other providers just to fill in the gaps.
Check Billing Statements
Every month, business owners can expect to receive a billing statement from their phone service provider. This will pertain about how much they have to pay regarding their usage of their provider's services. Sometimes, some charge their clients at different billing schemes. This is one point that business owners have to take notice of.
Business owners must choose a flexible billing scheme. It should allow the business to have ample time to pay their bills and not turn out to be just a burden to them. The best way to make sure of this is to check the contract before signing it. Normally, this is where the provider places their terms. This will allow the business owner to negotiate a better billing scheme that they are comfortable with.
About the author: Edward Morrison is an article writer that talks about business and technology. He contributed different business related articles about small business phone guides and small business phone service in different websites.