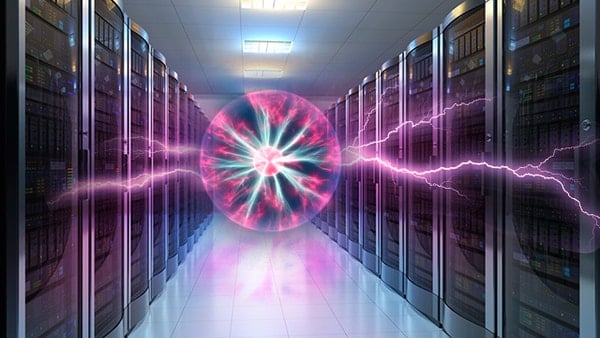 The Future of Networking
April 12, 2016
Online privacy is under attack now more than ever before. Advertisers, internet service providers, and the government are snooping more and more into what people do online. Since people are spending more time on the internet, complete privacy invasion is happening, and identity theft has become an increasing concern. Here are some tips on how to stay anonymous with your life online.
Use a Stealth VPN

VPNs offer serious protection and assist greatly in maintaining anonymity. There are a couple of tech companies offering good stealth VPN solutions like TorGuard and Private Internet Access. A VPN hides the IP address and disguises traffic from the home computer. The traffic is unable to be decoded by governments or ISPs. Even if the government is looking for increased VPN traffic, quality stealth VPN solutions offer necessary protection.
---
Routinely Test for DNS Leaks
DNS traffic can still drop hints as to what the real IP address is even if a VPN is being used or some other privacy service. Fortunately, there are ways to find out if the configuration is leaking out DNS information. An extended test can be taken at www.dnsleaktest.com. If the results show the ISP's DNS information, then there is a leak. If the test shows the VPN's information, then there are no leaks. Here are some instructions on how to fix a leak, so if there is a leak, fix it and test it again. 
---
Prevent Third-Party Cookies
Advertisers love third-party cookies. It is the easiest and one of the most common ways they track browsing habits. Visiting multiple sites with the same advertising service is a sure way to get tracked. Web browsers make it easy to block third-party cookies though, which is great news. There is no need to download anything special. Use the options to block the third-party cookies. This is not 100 percent, but it makes it very hard for advertisers to build profiles.
---
Stay Away From Social Media
This is a hard one for a lot of people, but social media is one of the easiest ways for an outside party to data mine people's personal information and conversations, especially Facebook. Facebook is a good example because it is the most used. Even if you do not have an account with Facebook, going to the site for any reason places cookie used by Facebook to track further internet usage. 

---
It is your job to stay anonymous. It does take some self-discipline and education to do so, but it is worth it. Third-party monitoring is not a conspiracy theory, and real threats are out there. Stay safe and protected with these tips. See if a tech support company can recommend other ways to protect your personal computer as well.