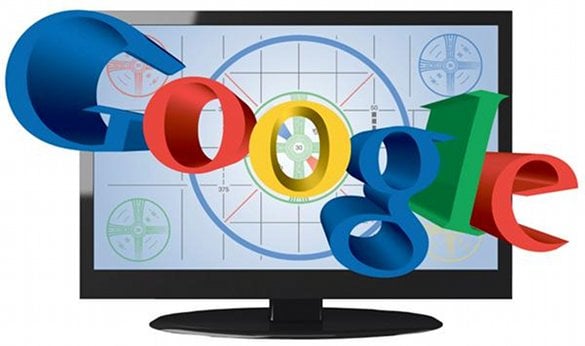 UPDATE: Google Fiber, Time Warner to offer free Wi-Fi in Austin
November 3, 2014
Google Wants You to Connect Directly to Their Data Centers
November 4, 2014
Editor's Note: The original article (posted below the line) was published on May 30, 2013. An update on the subject matter was sorely needed….
Has it really been 12 years since the Roomba came on the scene? iRobot's brainchild robot debuted as a fancy, self-sufficient vacuum cleaner, and has sold more than 10 million units worldwide. The company has also launched other variations like Scooba for mopping, Dirt Dog for shop sweeping, Looj for gutter cleaning, and Verro for pool cleaning. There are even sites and projects dedicated to hacking the vacuum to becoming your own personal robot, from playing music to drawing pictures, and being controlled using smartphone technology.
While you may use the Roomba to vacuum your floors or give your cat a much deserved ride around the kitchen, IBM is using the robot-based technology to save big money for big businesses. The computer company has made a hack of their own using iRobot Create to plot temperature and humidity in data centers. The new bot includes sensors that can detect airflow, and determine where places are too hot or too cold in an effort to conserve energy.
So similar to your personal computer, too much heat is bad for performance, but too much air is bad for your cooling bill. In a move to make IT more green, environmentally and financially, these robots will be able to save data centers by making suggestions on the most efficient use of their cooling systems. Spots that are too warm leave servers in danger of overheating, and spots that are too cool increase the already high electricity bills.
What Will IBM's Data Center Robots Actually Do?
The data center robots will work similar to traditional Roombas, locating a wall and learning its surroundings. But instead of cleaning the floors, it will roam around while reading and reporting temperatures in real time. The robot is also equipped with a webcam and netbook, and was built for less than $700.
The robot's technology can show the types of tiles based on the data center's layout, and displays a 3D heat map, indicating which areas need attention and adjustment. This automates a task previously done by people pushing mobile carts around data centers to measure the same thing.
In 2013, IBM researcher Jonathan Lenchner told TechWeekEurope that there were eleven robots in use on four continents, and nine of those were in IBM data centers. There's no official word on how many are in use today, but there's no doubt that improvements and upgrades have been made to make data center robots more efficient, cost and performance wise.
---
Original:

Editor and writer from CLLA, Chris L, tells us about the new robot IBM has developed to map cooling efficiency in data centers…

Do you love robots? What about clean energy and energy efficiency? Do you love robots that help you figure out where you're being not-so-energy-efficient in your data center? Well then IBM has the robot for you! From the brilliant minds that brought you the very first computer comes what appears to be a Roomba with a mic stand on it.
Just kidding, it's probably way more advanced than anything I'll ever be able to create. Ever. Seriously, I was given an Erector Set as a child, and my parents were probably like, "He's going to look back one day when he's a world famous physicist and pinpoint this day and this Erector Set as the beginning of the path to genius-dom," only to be disappointed when I ended up using it to build shoddy steel cages for my WWF action figure steel cage matches. That's what you're dealing with here.
Data Center Cooling Efficiency
Anywho, IBM designed this robot to scan the data center floor, and sensors built into the robot pick up airflow patterns, and then it's all processed and mapped out to show you the efficiency of your cooling system. The endgame is better use of energy inside power-hungry data centers and their cooling systems, which in turn means greener trees for all the kids to enjoy. Or at least that's what Al Gore led me to believe. Properly cooling your data center is necessary to keep all the hardware contained inside running at peak performance–nobody wants a hot server (unless I'm at a restaurant, AMIRIGHT? HeyooooOk that was a dumb joke).
IBM hopes this robot will help lower energy-consumption and operational costs for data centers and that will result in cheaper costs for clients as well. It's a win-win-win, as Michael Scott would say. Check out the video below for a closer look from a guy who really knows what he's talking about.