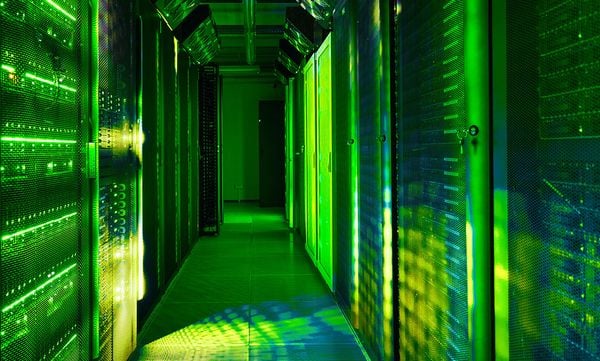 Green Data Center – What You Need to Know
July 21, 2020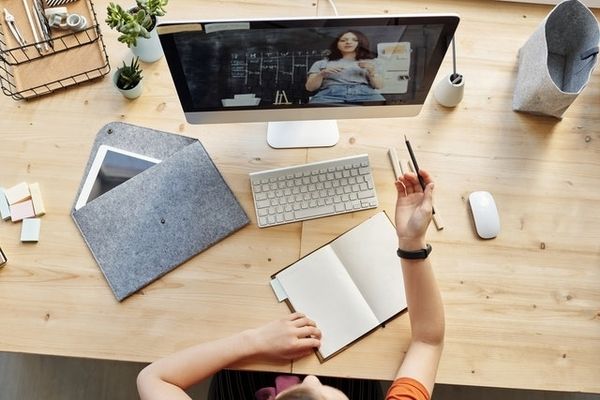 How the Pandemic and Technology Will Change Education for the Better
July 28, 2020
Every business requires appropriate data analytics to get the appropriate facts for making decisions. Fortunately, the current technology has made it easy for both small and big businesses to achieve this. Data analytics involves the use of numerous processes and techniques depending on the reports that you want. 
In this era of big data, businesses receive an enormous amount of data from different sources. Hence, they have to follow a pattern of processes to get the most accurate results. 
Data collection – As mentioned, businesses have numerous sources of data. First, they get data points of sales where customers give their details. Many people are interconnected with data collection agencies that provide them with data. Businesses can also use questionnaires on their websites and social media accounts to collect data.

Sorting data – This is where businesses work on the quality and separate data into logical clusters before they start processing it.

Data processing – Simply put, data processing is all about analysis. Professional data analysis tools and even input from an expert might be needed. The deeper the processing, the better the results. 

Reporting – After the analysis is done, reporting follows. Businesses rely on these results to make their decisions such as selecting the best marketing strategies to apply and how to improve the product to suit the needs of their customers.
Technologies Used in Data Analytics for Businesses
Now that we know the processes involved, it is time to discuss the technologies that make analytics possible. Businesses take different approaches depending on what they want to achieve or their operations. Whether it is new or has been in operation for many years, the information below will be invaluable.
Stream Analytics
Every business relies on data from different sources. Thus, collection technology and techniques should have the capability to merge the data, filter it, cluster it into workable groups, and then start the analysis. Stream analytics is the right technology because it performs real-time analytics on multiple streams of data in a business. Big businesses and corporations rely heavily on this approach to achieve robust results.
Predictive Analytics
Every business is scared of the challenges ahead. Most business environments are uncertain not to mention the volatility caused by external forces. Predictive analytics looks at the trends in the past and current data to forecast. With the use of the right hardware, software, and skills, experts will give the right predictions, especially for marketing.
Data Virtualization
This technology is on another level and currently undergoing a huge evolution. Businesses can access various databases using the right tools, retrieve the data they want, and manipulate it without needing to use technical details of the data. According to data professionals, businesses and organizations do not need to collect the data into their databases first. After manipulation, they just pick the results and leave. The good thing is that there are numerous databases with a public license for businesses to use today.
Distributed Data Storage
Most entrepreneurs are getting to know the importance of using distributed storage when it comes to data analytics in business. Big corporations with numerous branches use a large network while files are distributed for ease of access and processing of data. It is fast and transparent. When authorized users perform analytics on certain data clusters, all other parties get to see the reports in real-time, add their input, or query the results.
NoSQL Databases
This is one of the oldest big data management techniques used by big businesses and organizations. Scalable and relational data is stored in databases and can be called up at any time for processing using various codes. It remains one of the most efficient data analytics techniques to date although the handling requires some form of professionalism.
Search and Knowledge Discovery Tools
When a business wants to dig deep into structured and unstructured data various databases, this approach would be the most appropriate. It is often used in API storage to retrieve relevant data for the business. The best thing is that the tools only call for the data that is needed, analyze it as required, and give reports. Businesses that rely on search and knowledge discovery tools can make logical decisions with ease.
Although there are other technologies that any business can use to analyze their big data for sensible results, these are the most popular ones that any data professional will recommend. More results would be appropriate when to fully understand the applicability of each in your business and the actual benefits it will bring.
Benefits of Data Analytics Technologies in a Business
The main reason why businesses use data analytics technologies is to predict the future. With the need to grow the client base and profit margins, they have to keep improving the products, meeting the needs of the clients and eliminating all of the challenges in their way. This is what data analytics technologies do for businesses. It might be a costly process, especially for installing the software, hardware, and labor, but the results are more valuable than the cost.
For marketers to make the right decisions such as appropriate marketing strategies and improved customer experience, businesses should take advantage of the best data analytics technology as well. As a matter of fact, there are many approaches and tools that are specifically designed for marketers. They use them to collect data, sort it out, and analyze it to suit their goals. 
Lastly, it is worth noting that data analytics tools can give insight into the competitors and the entire external environment. This way, the businesses get to know the trending needs of the market segment and what others are doing to survive the challenges in the environment.
Big data analytics technologies are invaluable for businesses because they make informed decisions in all departments. Apart from sales and marketing decisions, management also relies on data analytics to make decisions on the growth of the business. It does not matter whether your venture is big or small, it will greatly benefit from the insights shared above.